By STEFAN MODRICH 
Ruben Amaya turned 17 years old in 1964 and changed the course of his life with one decision.
"I gave myself a birthday present," Amaya said. "I dropped out of high school and I joined the Marine Corps."
From boot camp in San Diego to Vietnam, where he transferred in August of 1965 and completed his first tour overseas, to Beaufort, South Carolina and back to Vietnam again, the Yoakum, Texas native stood outside the Landon Ridge Assisted Living & Memory Care facility in Sugar Land and reflected on a decorated career of service.
On Nov. 11, Veterans Day, Amaya was one of several members of the Missouri City-based American Legion Post 294 who traveled to Landon Ridge for the first time to honor its 20 residents who were present for a ceremony to commemorate their uniformed service.
"While many veterans are humble, there is no such thing as insignificant military service," Post 294 adjutant Bob Maiellaro said in his remarks. "They understand that it isn't just the sacrifice and the service that are important, but the willingness to go to the fullest extent in the defense of this nation that sets veterans apart. There are many tangible ways that we can acknowledge their sacrifice, but the easiest is to simply say, 'We thank you for what you have done for our country,' and that is exactly what we are here to do today."
As a commander in Post 294, Amaya is a frequent presence at events like this one as well as funerals where he accompanies the honor guard, and funerals where the traditional "taps" is played and the American flag is presented by the color guard.
"We're certainly pleased that these people (at Landon Ridge) asked us, because we didn't have anything else planned," Amaya said. "We were really excited to come and do this for these people, because they're bound here and can't go anywhere. It was an honor to do this presentation."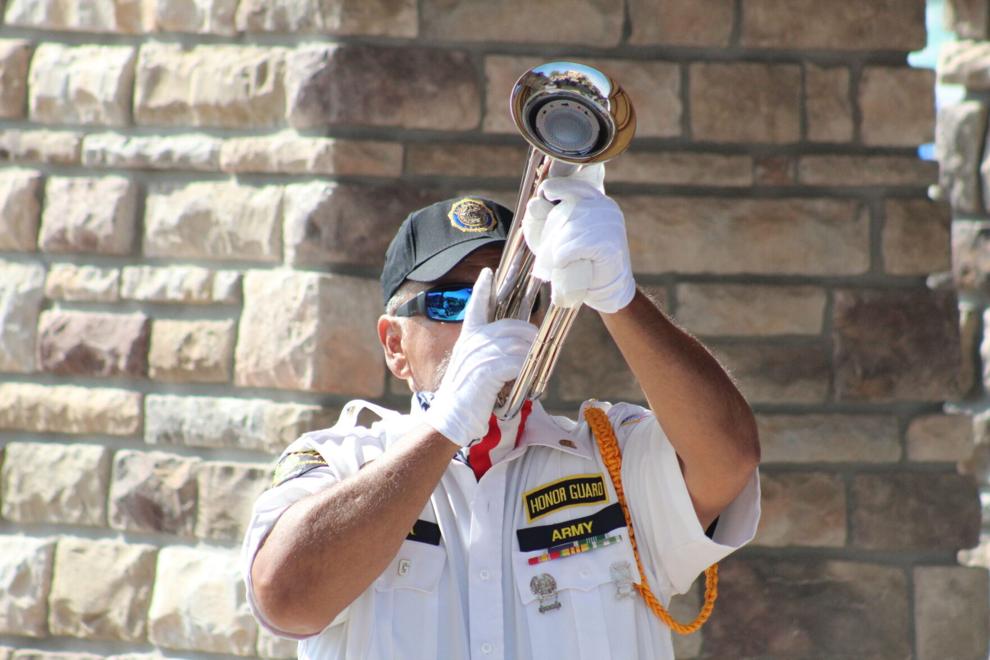 As a Marine occupational specialist, Amaya worked as an air crew member on helicopters and later in air intelligence, photographing and scouting potential landing zones and briefing pilots to determine if it was safe to fully land an aircraft or to send in a reconnaissance team. He received two air medals for his bravery in combat, and was also briefly a door gunner on a helicopter. On one occasion, Amaya said his helicopter took on gunfire but neither he nor his crew members were injured.
After ending his career with the Marines in 1968, he settled in Houston, and found his way to Missouri City six years later, where he has been ever since. He still has a place out in Yoakum, which is 120 miles southwest of Houston off of Highway 59, a "man cave" where he would normally gather with friends to do trail riding on horses if it weren't for the ongoing COVID-19 pandemic.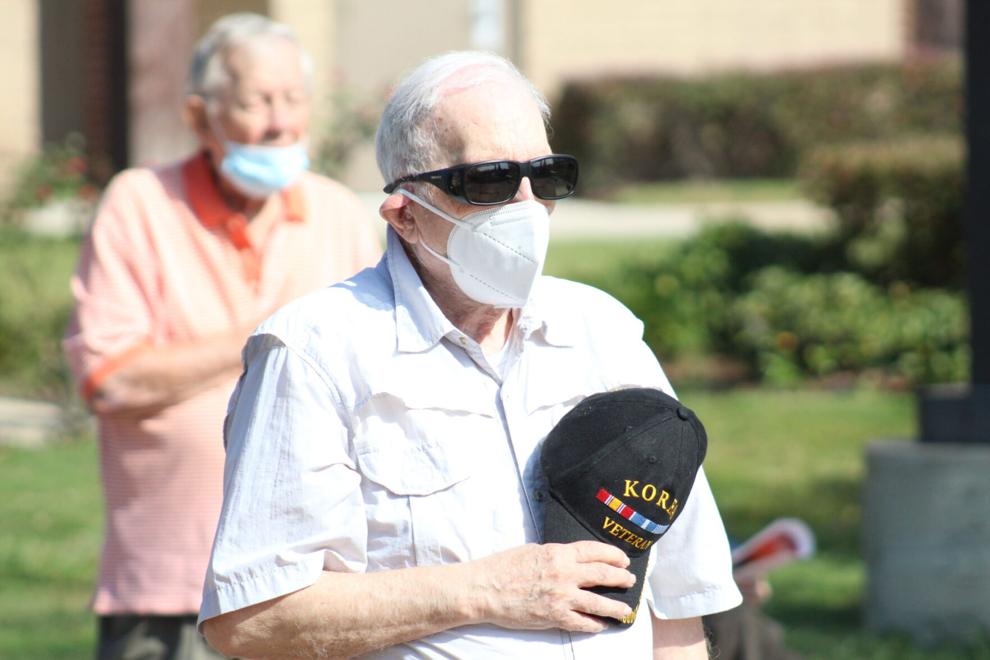 The pandemic has made it harder to celebrate veterans, particularly aging ones who are at higher risk of contracting the coronavirus. And even without that added threat, they are vanishing rapidly, dying of natural causes as time marches on. According to Pew Research, 300,000 of the 16 million Americans who served in World War II are alive in 2020. The American War Library estimates 610,000 Vietnam veterans are still alive, and more than 2.5 million Korean War veterans are still alive, according to the National Veterans Foundation.
Perhaps more striking than that, however, is the struggle of the VFW and American Legion to attract younger members.
"I just wish that more of the younger generation would get involved in this," Amaya said. "The problem with our post is everybody's retired, semi-retired senior citizens and it's hard to keep motivated and keep the interest going."
Amaya said family, friends and careers have all supplanted participating in local American Legion or VFW posts as priorities for younger veterans.
"It's going to be an uphill struggle to keep organizations like this going," Amaya said. "But hopefully we'll make it."