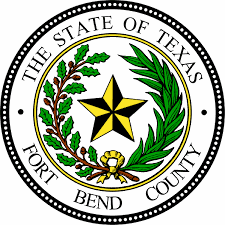 Fort Bend County is accepting applications for its second annual Youth Leadership Council session.
The program, divided into three sections over the course of nine months, will select 30-50 students based on qualifications, experience and "willingness to learn and advocate for change," according to a news release from the county.
Applications must be completed and submitted online by May 10, the county said, and applicants will be notified of their status by May 19. The first meeting is June 8, and there is no registration fee.
All high school and college-age students in Fort Bend County are eligible to apply for the program. The county said the program will pair participants with at least three professional mentors who will instruct students on how to identify issues and potential projects, strategize and create a plan of action and cultivate solutions.
Once selected, participants will spend the first three months meeting each Tuesday from 6-7 p.m. The following six months of the program will be held on the second Tuesday of each month from 6-7 p.m.
"Our young people are our future. They will go on to serve as our next state representatives, county judges and presidents," County Judge KP George said. "The Fort Bend Youth Leadership program provides our young leaders tools and skills such as highly effective and well-respected mentors and programming to thrive in the 21st century."