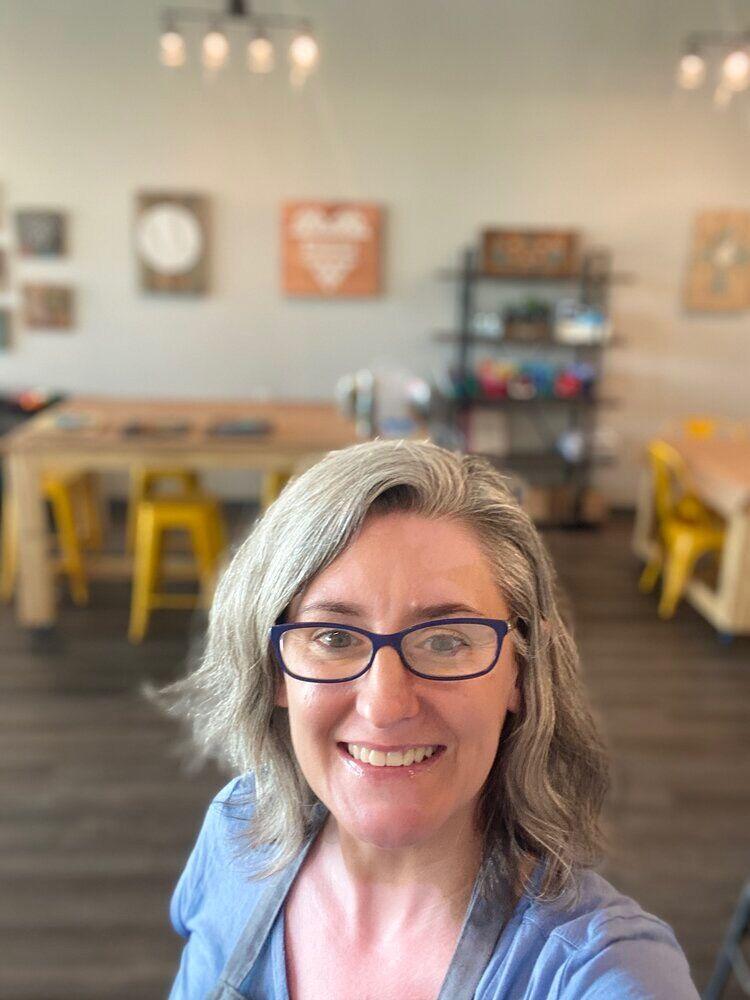 Alexis Geissler is among several Fort Bend County residents who have lost electricity in their homes this week, with her lights cutting out Tuesday night in Richmond's Waterview Estates neighborhood. 
Geissler, a mother of two young children and the owner of CraftWorx, a do-it-yourself craft studio in Richmond, had a decision to make when she realized her studio still had power.
So she opened her doors to families looking to escape the cold and to charge electronic devices, offering free crafts to help entertain kids. 
"I know a lot of people in the community have kids, and I have kids," Geissler said. "I just wanted to give them a place to come and get out of the house."
Geissler is among the Fort Bend residents and businesses trying to make the best out of a frigid winter storm that has devastated the Houston area and much of the state, leaving residents without power and in some cases running water. Others have pitched in to help those in need, while some local businesses have braved poor road conditions and opened their doors to serve the community.
Sugar Land resident Andrew Adams, the owner of custom homebuilder Covington Signature Homes, drove into Houston on Tuesday to help a few of his clients who had lost power and were stuck inside cold houses. He spent about four hours at the home of Timbergrove resident Kim Ludlow, hooking his generator up to their furnace and then to the family fish tank, so the three fishes belonging to Ludlow's 6-year-old son could survive.
Adams went out of his way to help even though he was without power in his own home in Fort Bend.
"Even if she wasn't a client," Adams said of Ludlow, "if someone's in need, I would still take care of them. That's just the right thing to do in times like this. Neighbors should be helping neighbors." 
Geissler said her business opened eight weeks before restrictions aimed at curbing the spread of the COVID-19 pandemic began in late March and early April. 
Sharing a similar sentiment to that of Fort Bend County Judge KP George – who has been without power and recently shared a video of his Richmond home soaked with water after a pipe burst – Giessler said she understood there are always others who are suffering from more dire circumstances. So the Ohio native wanted to do her best to give back to those who are in need. 
She plans to keep CraftWorx open during its normal business hours between 11 a.m.-6 p.m. Thursday-Saturday. She said she would do so as long as her power was on and the need remained from those without electricity in the area. 
"I just wanted to make sure that we could reach out and do something knowing that we had power," Geissler said. "Art's such a great form of therapy, and anything we could do to get people out of their homes and make them happy. I feel blessed, and I really want to pass it along to other people." 
In Stafford, Councilwoman Virginia Rosas and her son Michael Rosas stopped by the home of Kathy Johnson last Saturday to help wrap insulation around her pipes to try to prevent them from freezing. 
"Sometimes I go through Facebook and I read her remarks about looking for insulation for piping," Virginia Rosas said. "So I asked her, 'Hey, did you find it?' because I know during these times that materials can go pretty quickly." 
When Rosas learned that Johnson hadn't, she said she and her son had everything they needed to help her. 
Rosas said Stafford's close-knit community enables residents to quickly deliver aid to its neighbors in need.
"That's what great about a small community, you get to know people," Rosas said. "And even if I didn't know her, I would have asked. If there's something I have that I can give, I'll do it every time. It just felt good to help."
Johnson echoed those comments, expressing her gratitude for the assistance of the Rosas family, even though she and Virginia had only met once before.
(Virginia and Michael) came to my rescue," Johnson wrote in a Feb. 13 Facebook post. "I love living in Stafford."
Across the county, there were several other local businesses that tried to help provide sustenance to people without the ability to cook within their own homes or who were restricted by icy roads and discouraged from going outside by the widespread closures and shutdowns over the last few days.
Several restaurants in the area opened for business with limited hours and in some cases limited menus Wednesday, including Dona Leti's in Fort Bend Houston, offering free drinks for customers and serving hot meals from their food truck. In Stafford, the Chick-fil-A location on West Airport Boulevard and Highway 59 reopened, along with Raizes Mexican Kitchen, Westco Donuts and Vietwich.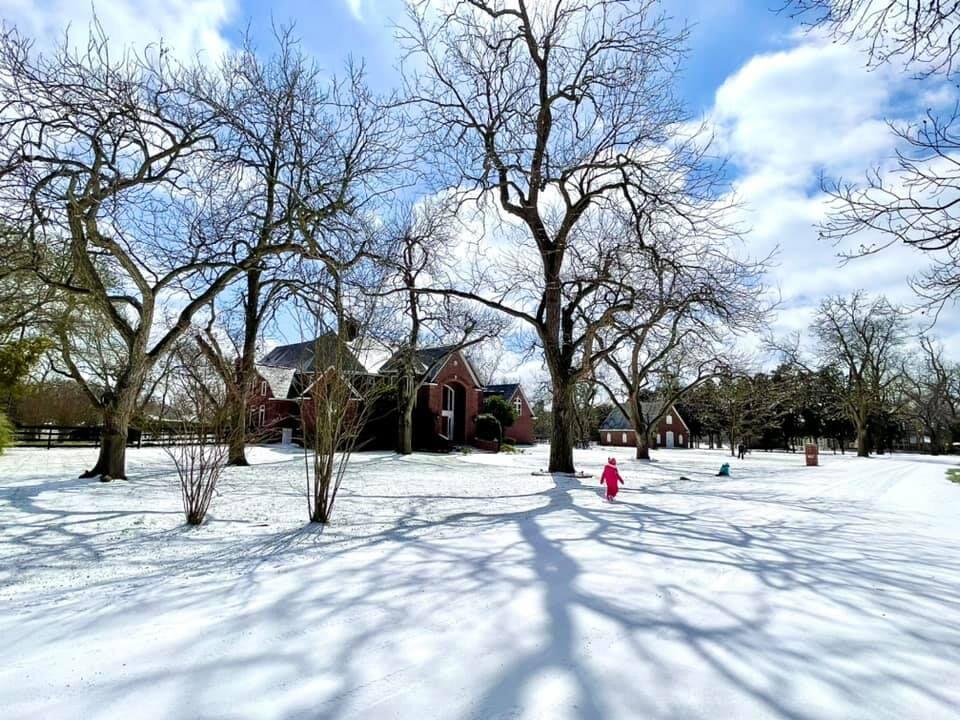 And then there were the many young children who reveled in seeing snow for the first time, including Eleen Alagha, 3, whose father, Mahmoud Alagha, moved to Richmond with his family from Los Angeles.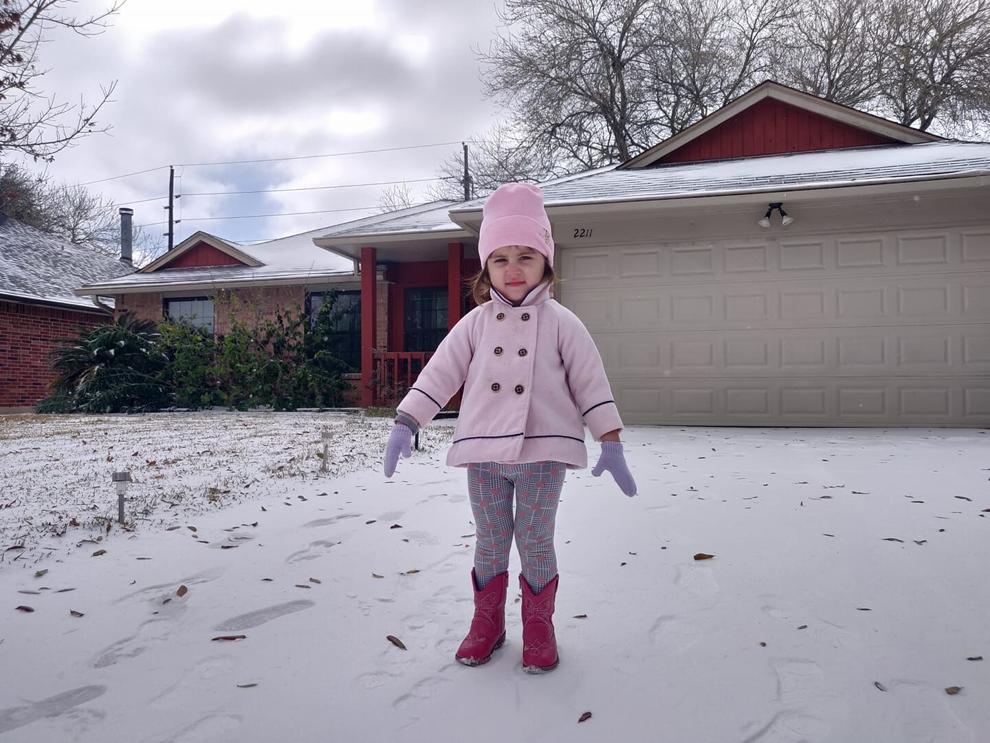 "Everyone was warning us about the summer and the heat," Mahmoud said. "No one mentioned anything about freezing storms, but we are glad that the experience hopefully won't last long."