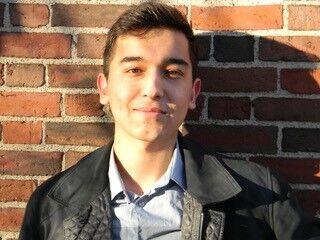 Stafford product Esat Bayar is proud to be a first-generation college student, but he also recognizes that several of his peers who come from low-income households face some of the same challenges he did in learning to navigate a professional setting and get the most out of a collegiate experience. 
The Harvard University senior and graduate of Harmony School of Innovation in Sugar Land decided to mark the occasion of his 22nd birthday on Jan. 11 by fundraising for the Bayar Fellowship, which he said he created to help high school students improve their knowledge of business and personal finance and basic skills like resume and cover-letter writing, preparing for job interviews and networking. 
Bayar said the fellowship plans to provide up to four recipients with a $220 grant, and each winner will also be assigned a mentor. The application is open until May 30 and recipients should expect to be notified by the end of June. 
The fellowship is open to high school students "interested in utilizing business principles to improve your community," according to the Bayar Fellowship's website. 
Additional application requirements process are available at https://bayarfellowship.wixsite.com/home/apply
Applications and/or questions should be sent to BayarFellowship@Gmail.com.