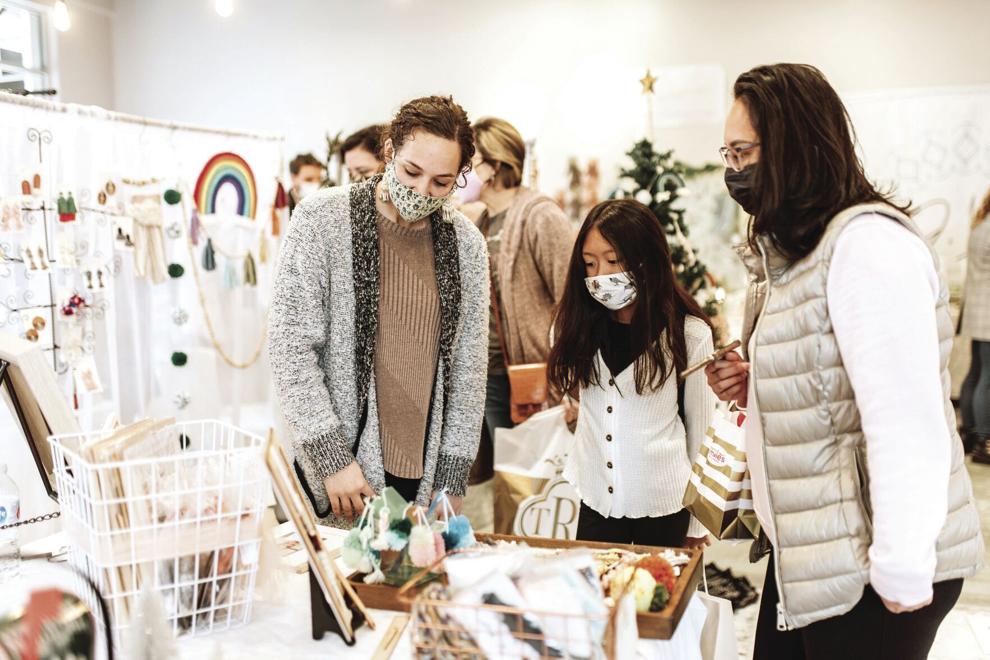 If you've been a frequent visitor to farmer's markets around the Houston area for the past few years, there's a good chance you've stumbled upon a Heart To Market event. 
Heart To Market has put on pop-up markets in Cypress, downtown Houston, the Heights, Memorial and Sugar Land, where they're returning in less than two weeks. 
From March 26-28, the Heart To Market team of Katie Tai and Amy Mei will host their market at Sugar Land Town Square, featuring more than 30 local vendors, small shops and specialty brands dedicated to mothers and young children.
"We try to kind of pop up in different areas around Houston, and there's two reasons for that," Tai said. "One is it allows our vendors to connect with new audiences. So if they're based in Katy, and they've never been to Sugar Land, maybe they can expand their client reach in a new location. And it also gives us the opportunity to support different communities as well." 
Tai, a resident of Garden Oaks, and Mei, a Sugar Land native, planted the seeds for their joint venture in 2018 at A 2nd Cup in the Heights after they each had started their own small businesses. 
Tai invited Mei, owner of MAMAMEIDIT, which holds do-it-yourself craft workshops for mothers, to give a workshop for her local moms group, and the two hit it off and began talking about local markets. 
"Luckily, (Mei) puts up with all of my crazy ideas," Tai said. "And she is very even keeled and willing to sort of make anything happen."
For their Sugar Land event, Tai and Mei are donating 10 percent of the market's sales to Lunches of Love, a Rosenberg-based nonprofit with a mission of curbing child hunger and serving underprivileged communities. 
Both busy and active mothers themselves, Tai and Mei wanted to use their talents to support other women-led small businesses.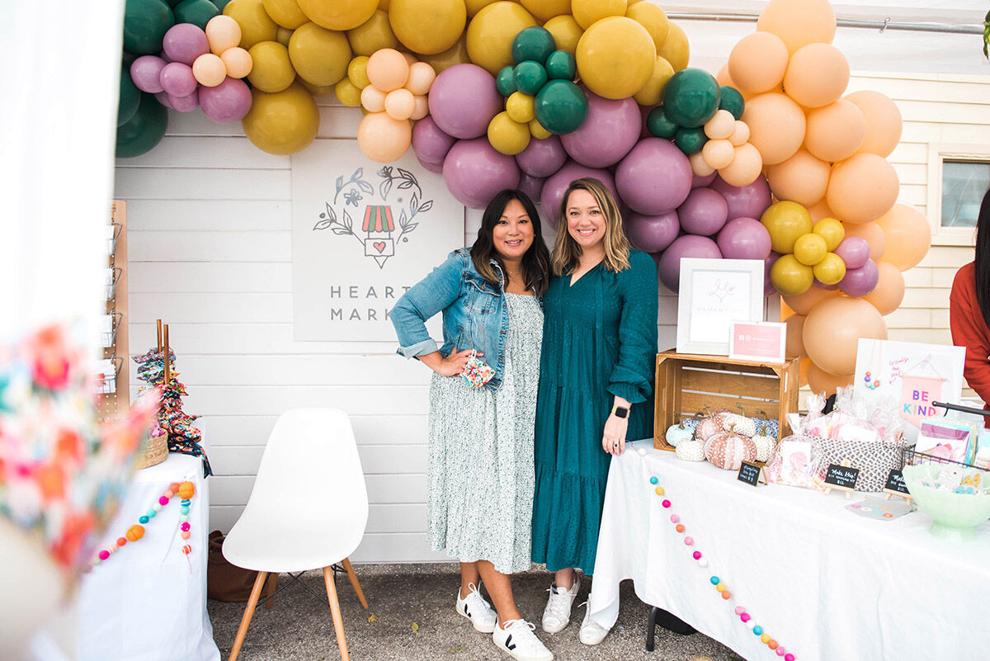 "Our market provides the platform for (local) makers to showcase and connect with people face to face," Mei said. "Some of our makers only have online shops, so they don't get to see the audience face to face, really. So our market provides that opportunity for them."
Tai said Sugar Land's diversity and rapid growth across a spectrum of socioeconomic backgrounds makes it an ideal location for Heart To Market to try to boost vendors whose products are geared to women or family-oriented. 
"I feel like (Sugar Land is) actually a really good reflection of the environment we started with in the Heights," Tai said. "There's great appreciation for lots of local stuff. I think it's fun to have an audience that reflects that as well." 
Mei, a 2002 graduate of Kempner High School, said her mother still lives in Sugar Land. She's marveled at the changes she's seen every time she's come back to visit, noting that Town Square had not been built when she was growing up. 
Tai said her background in marketing and social media, where she worked for a global fashion designer, complements that of her business partner's graphic design expertise. 
(Mei) has the taste and the design and I put all the technical details in place," Tai said.  "We both sort of share running social media at this time. And we've had people help out with that from time to time as well. But for the most part, it's just the two of us. And we definitely lean on our backgrounds for a lot of what we do." 
With future events planned across the Houston area, Tai and Mei hope they can continue to grow and inspire women and mothers far beyond Women's History Month. 
They've both emphasized the importance of connecting with other entrepreneurs on a personal level and developing strong support networks. 
"When you become a mother, you see the world a little bit differently, and you see potential," Tai said. "I think for a lot of women, it sparks this creative ability to want to start their own business, or to take back some of those hobbies that they maybe had let go. Women are just incredibly powerful and can do so many things. And so we love to be able to support them through that and walk them through that process." 
The market is free to attend and scheduled to take place from 10 a.m.-4 p.m. March 27-28 at 16250 City Walk in Sugar Land. On March 26, a VIP Sip & Shop is set to run from 6-8 p.m. 
VIP tickets are $40 and include a custom Heart To Market tote bag filled with goodies from vendors, light bites and drinks, plus early access to all vendors. Tickets can be purchased at https://www.eventbrite.com/e/vip-sip-shop-heart-to-market-tickets-145160160949.