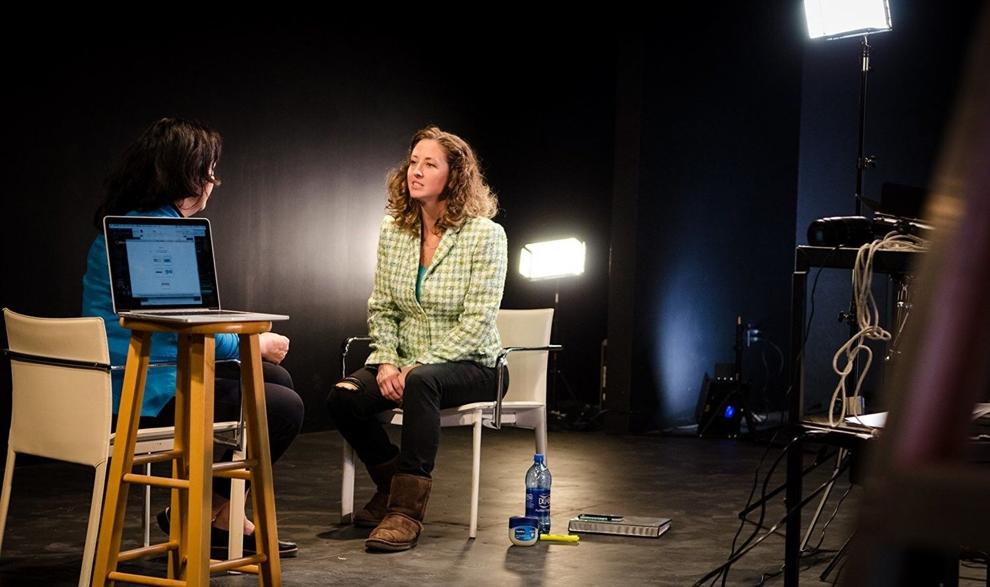 Nathan VonMinden has never been to space. He was just 3 years old on Jan. 28, 1989, when the U.S. space shuttle Challenger exploded a minute into its launch from the Kennedy Space Center in Cape Canaveral, Florida. 
But the 2005 graduate of Embry-Riddle Aeronautical University — who describes himself as a rocket scientist turned filmmaker — said he's long been fascinated with America's ambitions to explore the depths of the unknown beyond our atmosphere. 
"I have a degree in aerospace engineering and I've always loved space travel and our endeavors in space," VonMinden said. "I really enjoyed being a part of that and knowing it and learning about it and all that."
In 2019, the longtime resident of Richmond and Sugar Land released "The Challenger Disaster," along with actor Jason Sweatt of Richmond and Erika Waldorf, one of the film's producers who also played the role of Christa McAuliffe. A director's cut of the film is now available to buy or rent on Amazon Prime. 
VonMinden said the Challenger disaster is a "case study on ethics and decision making and management."
"It always kind of stuck in my head and haunted me for a long time," VonMinden said. "I started really getting serious about writing something like this. How would you turn it into a movie structurally? How would you go about, you know, making a story like that come alive?" 
One of his inspirations to bring the story to life was the movie "12 Angry Men," a 1957 legal drama directed by Sidney Lumet about the murder trial of an accused teenager. 
"The Challenger Disaster"is not so much a movie about space as the people involved in the decision-making process involved with the launch. 
"The main characters are the engineers who try to stop the launch," VonMinden said. "And so that's where '12 Angry Men' sort of inspired me to think about it. In that regard, I was considered a human drama more than a, you know, space movie, you know, like 'Apollo 13,' because it's about, you know, fighting language and trying to communicate in a hostile environment." 
One of those engineers was played by Sweatt, whose character worked at the Marshall Space Flight Center in Huntsville, Alabama. 
"(The engineers) decided that they think there's going to be a problem with the launch," Sweatt said. "And so they put all their arguments together and they contacted them to set up a conference call between (the Marshall Space Flight Center and the Kennedy Center) and those guys. And I'm one of the main engineers that's going to be making the decision on whether or not it's going to launch."
Sweatt, who grew up in Richmond, said he had always been a fan of the NASA space program and used to visit the Johnson Space Center in Houston when he was a kid. He's been involved in the local theater scene for almost his entire life, starting out at the old Queen Theater in Rosenberg. 
He said he still remembers being a Lamar High School student when he and his classmates in his French language course were among the millions tuned in in classrooms across America set to watch the Challenger launch.
The film was shot primarily at San Antonio's Brooks Air Force base, and the site of what used to be the Imperial Theater in Rosenberg. A Houston law office was also used for some scenes. 
"There were a lot of great people in the film and people that were local that had hands on it," Sweatt said. "You know, that was really nice. And I think I've been in like 15 films, but this one was the one I enjoyed the most because of the story and because it was based on the true story of what happened behind the scenes the night before the explosion that just really hit home." 
The film also stars Dean Cain and Les Miles, current coach of the Kansas Jayhawks football team, who was most famous for his successful run as the  coach at Louisiana State University. 
"I got to text my husband, 'Driving to the airport, guess who I'm picking up?'" Waldorf said. "Not only did (Miles) do really well being thrown into a pretty decent-sized role, he was such a genuinely, really great guy. He and his wife stayed on set with us and they were really down to earth." 
VonMinden said he understood NASA may not have wanted to be involved in the project because those involved in the launch failure may still be embarrassed about what happened to the Challenger. But he said engineers and experts across the aerospace community appreciated what he set out to accomplish with his film.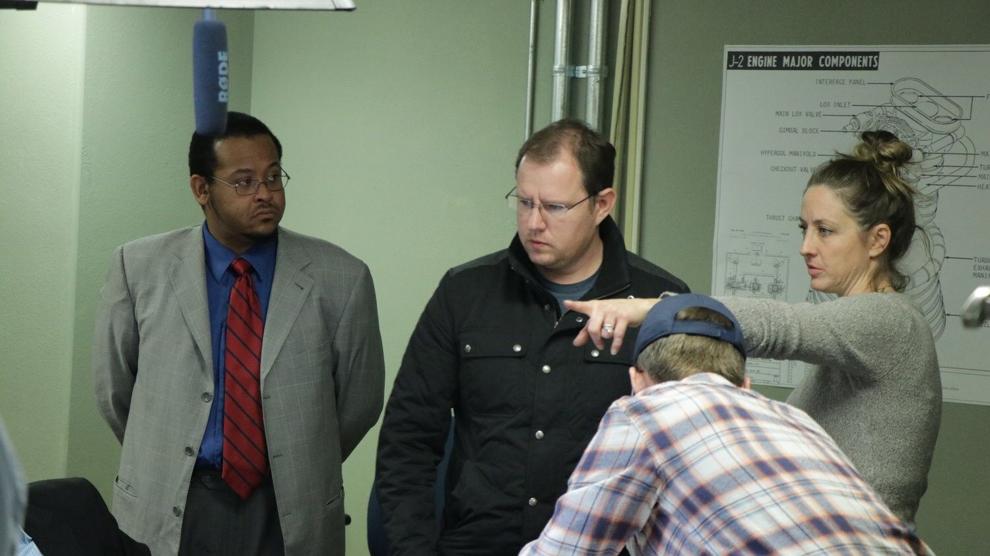 "I did a lot of research from the actual court transcripts or the hearing transcripts where these engineers laid out their story," VonMinden said. "So we went straight to it. It's all for public consumption. You know, like anybody could have written this thing at any point in time because you can go on NASA's website and find these transcripts of the Rogers Commission where they investigated everything. And you get to know the players and the engineers and the people in management. It wasn't easy, but it was possible, and that's what we're discovering."
Waldorf said the chemistry between her and Sweatt and VonMinden has developed over the last decade that the three have been friends and colleagues. She played Christa McAuliffe, one of the seven crew members killed in the explosion.
"It was very nerve wracking because you can receive a lot of criticism for portraying somebody of that caliber," Waldorf said. "And I was just so hoping that I would do it justice. That was all I could do. I watched interviews and studied it as much as I could to just try and be the best that I could." 
In the fall of 1986, a middle school in Fort Bend Houston was named after McAuliffe, one of 11,000 teachers who applied to be part of the space program. 
Waldorf said she hopes the film will raise awareness among younger people who have no memory of the Challenger aside from what they may have learned in school. 
"I'd say nine times out of 10, if not nine-and-a-half times out of 10, people do not know that there were men who tried to stop the launch and basically carried that guilt with them to the grave, you know, for years and years," Waldorf said. "It just haunted them because they knew."
VonMinden said his hope is for every viewer to discover a sense of emotional resonance through a connection to the characters involved in "The Challenger Disaster." 
"I want everyone to watch it and find themselves in the film," VonMinden said. "You can see a character that reminds you of you or someone you know or some experience you've had, and hopefully it'll help you think about it, 'What I do, where do I really land on something like this?' It's easy in hindsight to judge history. We're trying to make it real and present. That's where you'll get something out of this movie. And then also, enjoying learning about history and seeing Americans who stood up for what was right and didn't let a cover-up happen and how they did a hard thing in their lives. It is a hard thing for the right reason, and that's its own reward."