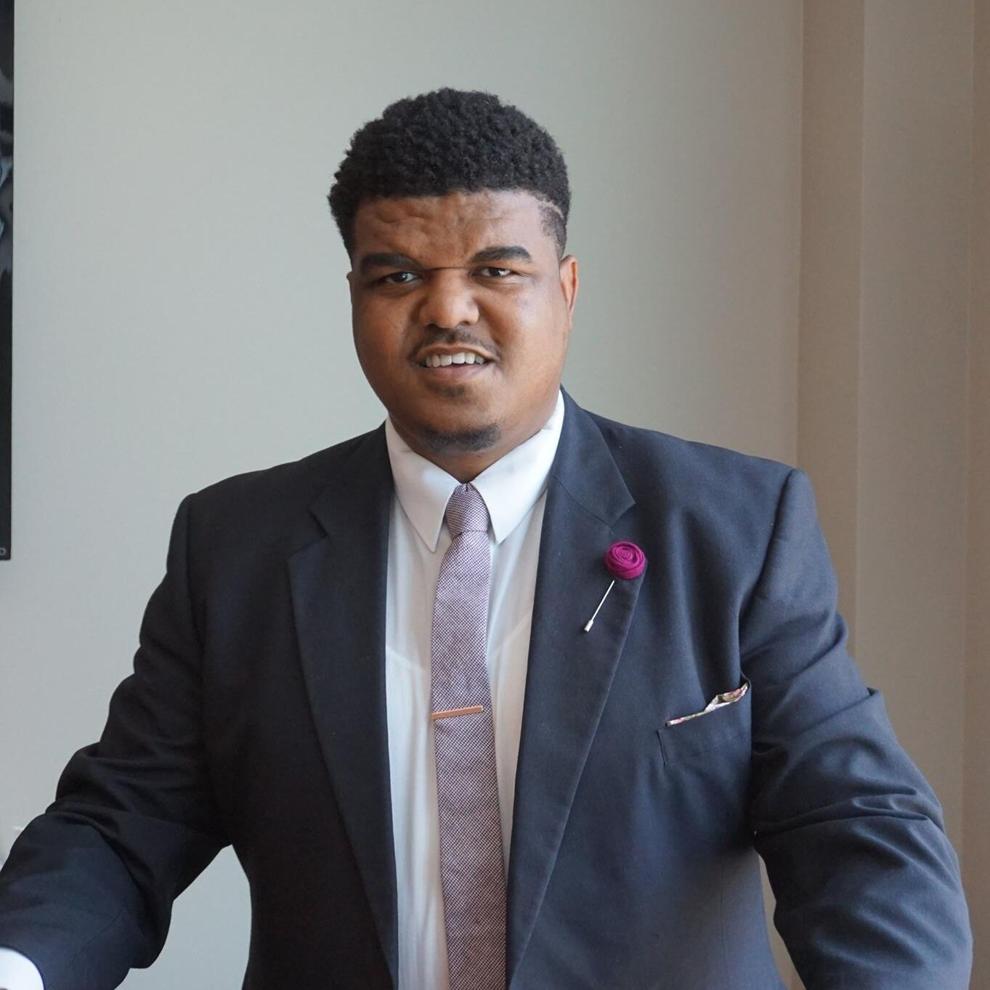 City of Richmond Economic Development Director Jerry Jones, who started with the city in November, was recently named a recipient of the 2021 Economic Development 40 Under 40 Award.
The awards program is hosted by Jorgenson Consulting and Development Counsellors International (DCI), a New York-based integrated marketing firm that works with economic development and travel organizations around the globe.
An independent selection committee of six economic development professionals and site selection consultants picked the winners from more than 200 nominations. The awards look for "young leaders who have raised the bar in economic development: those who have brought innovation, creativity, high standards, strong character and a track record of success to their community and the profession," according to DCI's website.
"I never think I do enough, and I'm still not sure I've done enough (for something like this)," the 37-year-old Jones said with a laugh. "I knew someone had entered me into the nomination pool. I didn't really think I would get it. I was just shocked."
Much of Jones' daily responsibilities include project management and ensuring the financial feasibility for such projects. He is also trying to better connect the city's businesses with its government through face-to-face interaction and helping them with marketing.
"A lot of times, what we don't understand is that there is a huge gap in communication between government and businesses. They're really speaking two different languages," he said. "So it's important that there's someone there who can decipher all the noise and put together a clear picture. That's the most critical portion to this job."
Jones previously served as Director of Economic Development for the Baton Rouge North Economic Development District and St. John the Baptist Parish and as a District 3 City Councilman for the City of Alexandria. Louisiana. He has also served as the Project Manager for Central Louisiana Business Incubator and CEO for Lake Charles North Redevelopment Authority, among other positions.
He is a graduate of Southern University and Agricultural & Mechanical College of Baton Rouge, where he graduated with a degree in Political Science. He later attended the University of Southern Mississippi and received his True South Basic Certification in Economic Development.
"The economic development industry is in good hands with these rising leaders," said Todd Jorgenson, managing director and principal of Jorgenson Consulting, Inc.
As Jones was hired in Richmond just a few months ago, the award is largely based on his work in Baton Rouge and his native Alexandria, Louisiana. And Jones said one of the most rewarding moments of his time there happened at the start of the COVID-19 pandemic last spring.
"We started having Zoom webinars and educating communities of North Baton Rouge," he said. "We partnered with community stakeholders and leaders to start working with the mayor to provide gift cards, certificates and other things to help keep businesses and restaurants open."
During those next several months, he said 30 new businesses opened their doors amidst COVID-19, and that many are still open today.
"It's not about what happens to you – it's how you respond to it," he said.
Jones said Richmond is currently working on identifying how to increase its commercial development across the community and creating a cultural district. He said there is also an ongoing effort to better connect with the city's business community and improve their marketing through avenues such as social media and (when possible) in-person meetings.
"The thing I like is being able to see kids and families having the disposable income to purchase (things) because of the jobs available in the community," he said. "It's not about me, it's about the community and them having the opportunity for a better life. … I have the greatest job in the world."