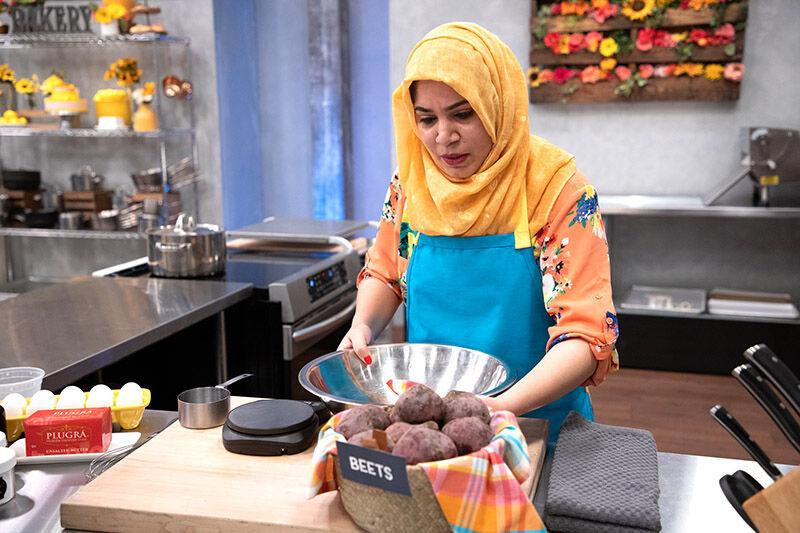 Madiha Chughtai and her daughter used to sit in their family home in Abu Dhabi and watch episodes of Food Network's "Ace of Cakes." 
The Pakistan native is a Richmond resident and a home baker who runs M's Cakes & Bakes, with thousands of Facebook and Instagram followers, Chughtai is a contestant on the seventh season of Food Network's "Spring Baking Championship," which began Feb. 22. The latest episode aired Monday and runs weekly through March 29 at 8 p.m. on Food Network. It can also be streamed at discovery+. 
The reality show showcases 11 competitors from across the country with spring-themed baking challenges, each of whom is battling to take home $25,000 and a spot in Food Network Magazine. 
But while Chughtai had always considered herself a foodie, she had little interest in baking, and had no formal culinary training. 
When she was living in the Middle East, her daughter, then 6 years old, helped spark her curiosity and ignited her passion for baking. 
"She always asked me questions regarding how (certain) designs and how incorporating ingredients would turn out into those designs," Chughtai said. "It was quality time for us because she was young, and it was mother-daughter bonding that was getting stronger and stronger." 
Though Chughtai has been in the U.S. now for about 20 years, she brings to the table a worldly perspective, having lived in Abu Dhabi for eight years in between stints in Houston before settling down in Richmond. 
She said her immediate family still lives in Pakistan, with other relatives scattered throughout the Middle East and Canada.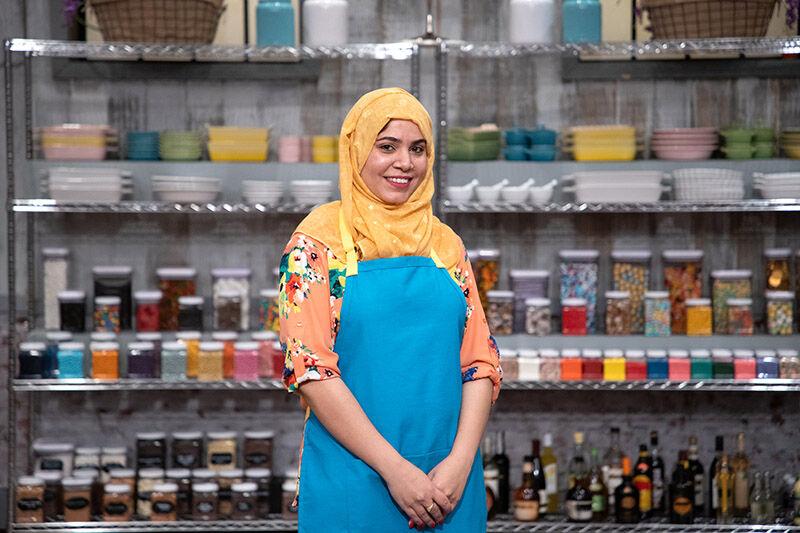 "I got inspired by the French desserts because they were very light and more into layer cakes," Chughtai said. "Mostly my desserts are French and American."
One of the traditional desserts Chughtai makes at home is kheer, a rice pudding her grandmother made for her in Pakistan when she was young. 
"I have her recipe, and it's amazing," Chughtai said. "I will definitely recommend everyone try authentic kheer, which cooks on a very low flame. You need to be very patient when you are making kheer, because it takes three to four hours to make."
Chughtai said the best advice she's followed has been to "not be afraid of trying new things in life", and she emphasizes this lesson often to her daughter and to her friends. 
"Cooking has very different skills, baking has different skills and turning cooking into baking — I would recommend everyone that you should not be afraid of trying new things and do experiments and believe in yourself," Chughtai said. " I have no culinary experience and I'm self-taught, totally self-taught. I only have three years of experience as a home baker and I never thought that I would be a part of a Food Network in any of my baking experiences. I feel really proud."