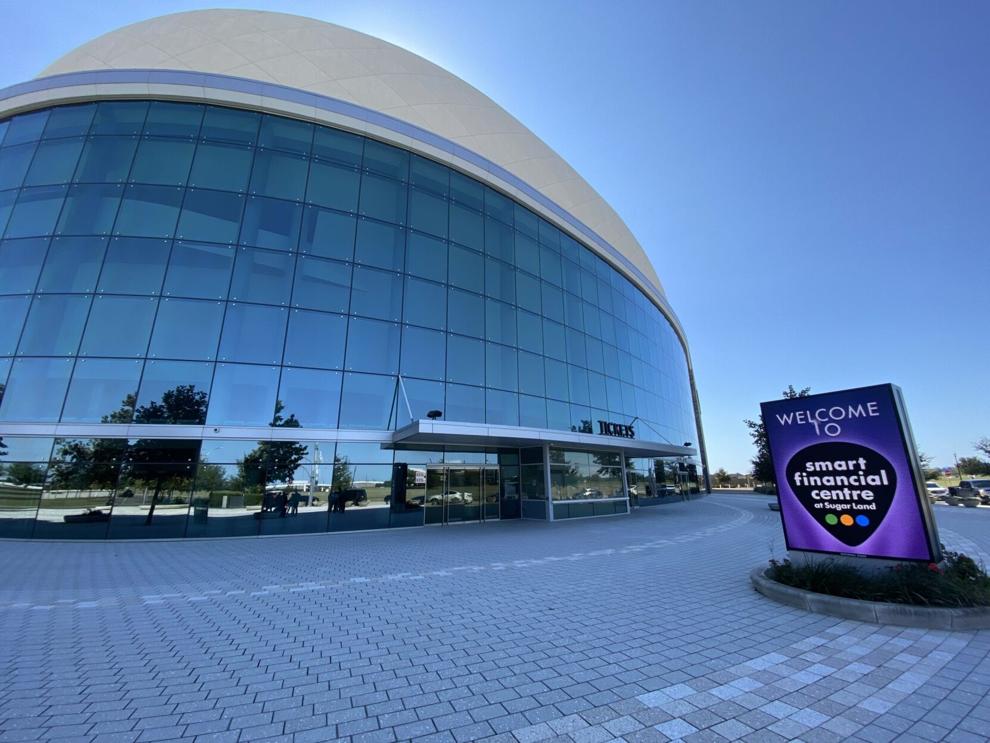 Fort Bend County residents looking to vote in person in this year's general election now will be able to do so in one of the county's largest public venues. 
 County Judge KP George held a news conference outside Smart Financial Centre in Sugar Land on Thursday, during which George declared the facility would be an early voting and Election Day polling site. 
 Early voting is scheduled to take place from Oct. 13-30, and Election Day is Nov. 3. 
 The 200,000 square foot arena opened in 2017 and seats 6,400 people. It has also been used as a coronavirus testing site during the COVID-19 pandemic.
 George said the Center for Tech and Civic Life, a non-profit group, provided the county with $500,000 to be used during the 2020 election cycle to improve accessibility for voters. 
 "This location is an amazing place," George said. "That's the very reason why I am excited about it. This is going to give access to thousands of voters."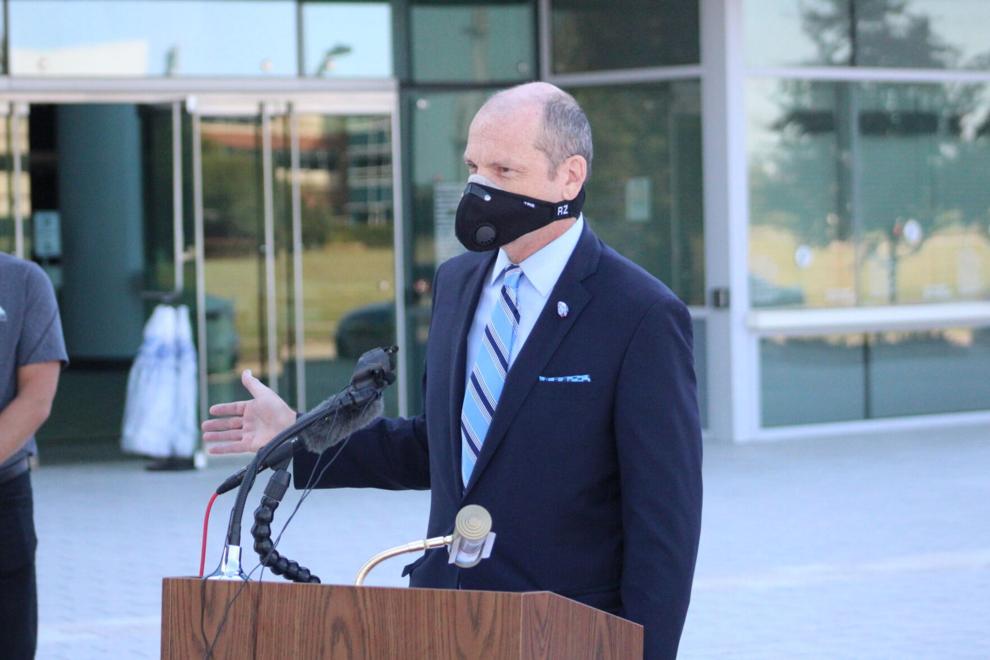 Precinct 4 Commissioner Ken DeMerchant said Smart Financial Centre will be the most-used polling place in the county, and it will feature 60 voting machines.
 The Commissioners Court voted to approve the $7.8 million purchase of 1,700 new machines in October 2019. 
 The machines were supposed to debut in May, but the pandemic prompted many area municipalities to postpone their local elections to Nov. 3. They were instead used in the July 14 primary runoff elections. The new voter equipment features a touch screen and prints out a paper ballot as a backup after a vote is cast electronically. 
 District Attorney Brian Middleton said he and County Attorney Roy L. Cordes Jr. have formed a task force to ensure the safety and integrity of the election amid concerns raised by the public at the prospect of having poll-watchers present. 
 "The best way to vote is in person," Middleton said. "And that's why we want to have these large voting centers, so people can come and feel socially distant because this is one of the most important elections in United States history."
 Middleton said police officers and investigators will be deployed to deter any attempts at voter suppression or intimidation.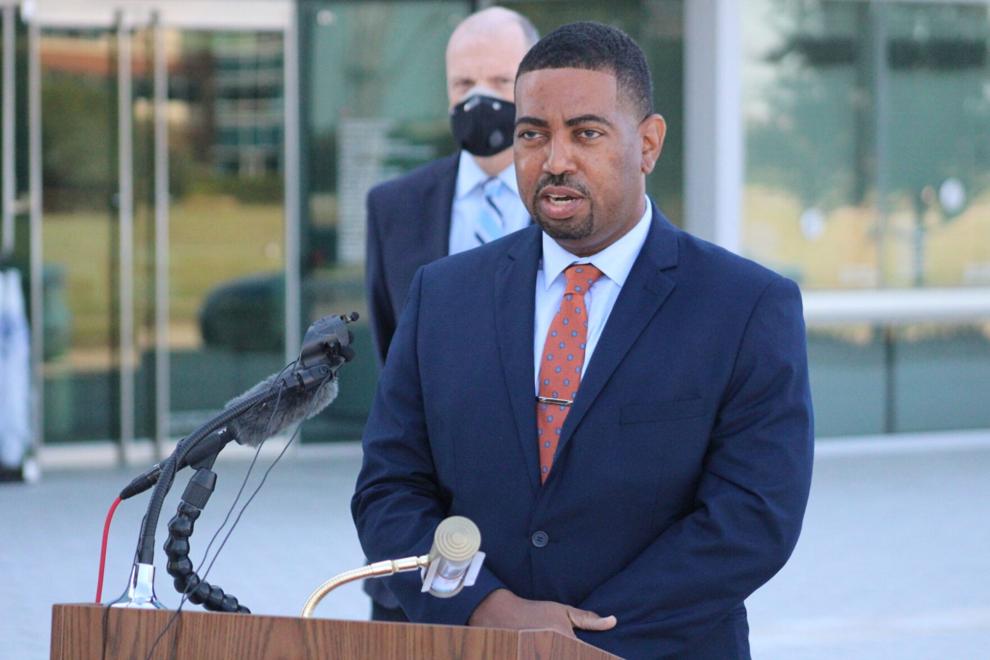 "So, anybody that's looking at this, who thinks or is contemplating attempting anything to disrupt these elections in Fort Bend County, you should know that we will be there to stop it," said Middleton. "So, we want everyone to know that this will be a safe, legal election."
Election Administrator John Oldham said the preparation for administering this year's election has been the most challenging one he's ever seen due to the pandemic. 
He expects the county will see 400,000 registered voters by the Oct. 5 deadline, and added so far about 33,000 mail-in ballots have been processed and are set to send out to voters.  
 "We've already processed twice as many ballot-by-mail applications as we've ever done in any previous election," Oldham said. 
 Fort Bend County has allowed countywide voting since 2016, and will continue to do so for the 2020 election, Oldham noted. 
 Oldham said the enforcement of social distancing requirements mean that there will not be a shortage of voting machines, but there will be a shortage of check-in stations, many of which will need to be repurposed from previous elections "as a backup for Election Day." 
Oldham also cited the Sept. 30 decision by the 5th U.S. Circuit Court of Appeals, which overturned a decision by a federal judge to reinstate straight-ticket voting, ending the practice of selecting all of the candidates of a major political party with a single punch. 
George said he would be "making every effort" to ensure there would be ballot drop-off locations, planning for five sites across the county.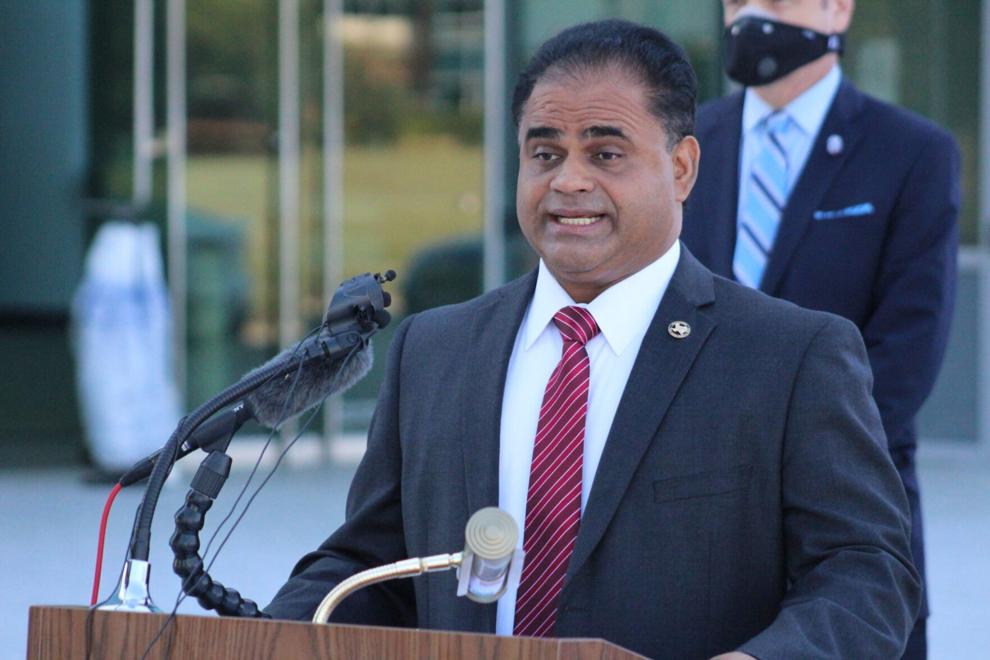 Not long after George made those remarks, Texas Gov. Greg Abbott issued a proclamation that counties can designate only one location for ballot drop-offs, leaving just a single site for the 885-square-mile county. 
"A few minutes after Fort Bend County announced its opening of satellite elections offices for voters to drop off completed mail-in ballots, Governor Abbott banned these sites," George tweeted in response to Abbott's order. "Apparent attempts to suppress the vote like this one prove that American democracy is on the ballot."