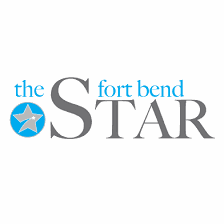 By Adam Zuvanich
Delivering timely news online is essential for media outlets in the digital age, and we take pride in doing so at the Fort Bend Star. Our website and print editions are extensions of each other, complement each other and help keep our community informed – whether you're someone who enjoys flipping through the newspaper or would prefer getting your neighborhood news on a computer or smart phone.
Unfortunately, in the time of the COVID-19 pandemic, fortbendstar.com was infected with a digital version of the coronavirus several weeks ago. As our online readers may already know, that forced us to put our site under self-quarantine for a period of time while we diagnosed the problem and worked toward recovery.
It's been a bit of a long road back, much like some of those affected by COVID-19 have had to deal with lingering effects. We have streamlined our website and started the process of creating a new website on a new hosting platform that will be better than ever in terms of presentation and user friendliness.
We look forward to unveiling the upcoming website and will keep our readers posted when it is set to launch.
In the meantime, we have gotten fortbendstar.com free of viruses and back in working order, so we can once again update you with the latest information about the community and share those stories on our social media pages. If you don't follow us already, please check us out on Facebook, Instagram and Twitter @FortBendStar.
And please keep reading our print edition, which we have continued to deliver without a hitch. We value those who pick up our paper each week, and we hope you value us just the same.
Thank you for reading.