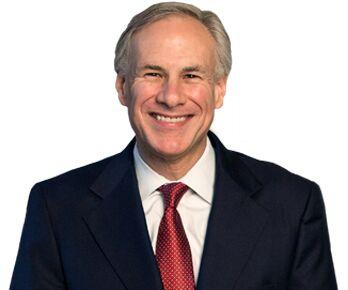 Effective next Wednesday, March 10, businesses and facilities in Texas can open at 100 percent capacity, and Texans will no longer be mandated to wear masks in public, Gov. Greg Abbott announced Tuesday. 
 Abbott issued Executive Order GA-34 Tuesday, citing medical advancements of COVID-19 vaccines and antibody therapeutic drugs among his reasons for the reopening. 
 "Today's announcement doesn't abandon safe practices that Texans have mastered over the past year," Abbott said. "Instead, it's a reminder that each person has a role to play in their own personal safety and the safety of others."
 Abbott said 7 million vaccine shots have been administered in Texas and every senior who wants a vaccine should be able to get one by the end of March. 
"We continue to highly recommend wearing masks, practicing physical distancing, and implementing safety practices when going outside, and more," Fort Bend County Judge KP George said.
 According to the executive order, businesses may still limit capacity or implement additional safety protocols at their own discretion. 
 Fort Bend ISD officials wrote on Twitter that they would continue to require mask-wearing until the district can "further review guidance from the Centers for Disease Control (CDC), Fort Bend County health officials, and the District's medical advisor."
 As of Tuesday, the county had administered 58,440 vaccines at Fort Bend County Health and Human Services (FBCHHS) sites, per the county's COVID-19 data hub. There have been at least 503 deaths in Fort Bend County as a result of the virus that causes COVID-19, and 46,723 people have recovered from the virus. There are 50,425 total confirmed cases in the county. 
 Democratic State Rep. Ron Reynolds of House District 27, which includes Stafford and Missouri City, said Abbott's move is an effort to cover up the state's failures to prepare for the power outages caused by Winter Storm Uri. 
 "By lifting the mask order, the governor is trying to distract from his failures during the catastrophic blackouts last month," Reynolds tweeted Tuesday. "I stand with the people of Texas, and promise to hold the governor — and everyone else involved — responsible. We cannot let the grid fail again."