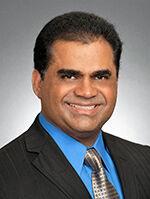 Fort Bend County Judge KP George cited the silence of Greater Houston Partnership (GHP) on what he called "voter suppression" bills "reminiscent of Jim Crow era tactics" — Texas House Bill 6 and Senate Bill 7 —  in the Texas Legislature as the reason the county will not become a dues-paying member of the organization. 
The Texas House passed Senate Bill 7 last Friday, which would limit some voting expansions utilized during the COVID-19 pandemic such as drive-through voting. 
"At a time in our country when we should all come together, these restrictive laws needlessly and unfairly make it more difficult for people to vote," George wrote in a Facebook post last Thursday. "It's simple: Cutting voting hours makes it harder to vote. Ending drive-through voting makes it harder to vote. Allowing partisan actors to film voters casting their ballot makes it harder to vote." 
George echoed the sentiments of his Democratic colleagues Houston Mayor Sylvester Turner and Harris County Judge Lina Hidalgo, both of whom announced on May 5 they had canceled their State of the County/City addresses that were originally set to be hosted by GHP. 
On April 5, George appeared at the George R. Brown Convention Center in Houston alongside Hidalgo and other Democratic leaders who denounced the legislation.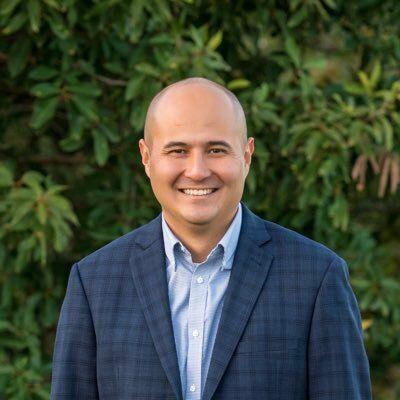 Both bills are related to election integrity and security and supporters say their aim is to prevent voter fraud by increasing penalties for those who are caught committing voter fraud or voter intimidation. HB 6 allows poll watchers to observe elections and "call to the attention of an election official any observed or suspected irregularity or violation of the law in the conduct of the election." 
Republican Rep. Jacey Jetton of Sugar Land, who represents House District 26, is one of the joint authors of HB 6. 
"House Bill 6 does not impact your ability to vote, but instead protects your vote from theft and fraud." Jetton said in a statement. "The Elections Committee heard testimony from the Attorney General's Office stating the primary victims of ballot harvesting and voter assistance fraud are the elderly, members of minority communities, and those who live in low-income areas. This is completely unacceptable. House Bill 6 increases protections for vulnerable communities by implementing common sense election reforms."
Mike Reichek of Sugar Land wrote on Facebook in defense of the legislation, adding that conservatives are "not interested in making it harder to vote."
"Conservatives are determined to make it harder to cheat," Reichek said. "Everyone, regardless of viewpoint or affiliation should be on board with that." 
Marilyn Hartley of Missouri City supported George's stance, saying she thought George's views reflected that Fort Bend County was "proud, strong, diverse, thriving, and caring."
Citing a goal of stopping paid ballot harvesting and voter assistance fraud, both bills received broad Republican support in both chambers, including from Rep. Phil Stephenson  of House District 85, a mostly rural district that includes much of Richmond and Rosenberg, and portions of Missouri City and Sugar Land. 
Republican Senator Lois Kolkhorst is listed as one of the authors of SB 7. She represents Senate District 18, which includes Richmond and Rosenberg and part of Sugar Land.