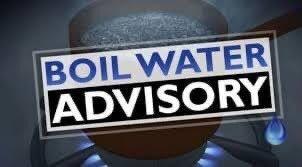 Fort Bend County residents have been hammered by below freezing temperatures and precipitation that began Sunday and continued into Tuesday and Wednesday, leaving more than half of the county without power, County Judge KP George wrote in a tweet Wednesday. 
In addition to power outages, some residents have been without water, and the following municipalities and Municipal Utility Districts (MUDs) have issued boil water notices, per the Fort Bend County Office of Emergency Management: 
– Quail Valley Utility Districts:
– Thunderbird Utility District No. 1
– Palmer Plantation MUD No. 1
– Palmer Plantation MUD No. 2
– Harris County WCID – Fondren Rd.
– Fort Bend County WCID No. 2 Stafford
– Harris County MUD #122
– Greatwood – Sugarland
– Grand Mission MUD #1
– Grand Mission MUD #2
– FBC MUD #165
– FBC MUD # 133
– FBC MUD #50
– Harris/Fort Bend MUD #5
– City of Katy
– City of Pearland
– City of Fulshear
The Texas Commission on Environmental Quality (TCEQ) requires local water providers to notify all customers to boil their water prior to consumption, including for washing of the hands or face, brushing teeth, drinking, or for use in cooking.  
"To ensure destruction of all harmful bacteria and other microbes, water for drinking, cooking, and ice making should be boiled and cooled prior to use for drinking water or human consumption purposes," Sugar Land city officials said. "The water should be brought to a vigorous rolling boil and then boiled for two minutes."
In a video posted to Twitter, Sugar Land Mayor Joe Zimmerman said the city's surface water treatment plant and all of its groundwater plants are currently on backup power or generators due to the impacts of the power outage.
Zimmerman said that the city "has taken action to secure pallets of water" to distribute to residents without power who are unable to boil their tap water. 
He said normal water pressure will not return until power is restored.
"Our system was never designed to run solely on back-up power," Zimmerman said. "Water pressure in most areas is extremely low due to our current situation." 
Greatwood, Greatwood Lakes, or Sugar Land residents can contact the city via 311 or at 281-275-2900.
FBCOEM can be reached at (281) 342-6185.