How will Stafford balance its budget and attract new businesses to bolster its economy and revitalize key retail spaces? How will Stafford Municipal School District work to navigate the COVID-19 pandemic and fill in educational gaps for students who have fallen behind? 
Candidates for SMSD's Board of Trustees and Stafford City Council addressed those topics and more during a debate hosted by the Fort Bend Chamber of Commerce last Thursday at the Stafford Civic Center.
The candidates for SMSD Board of Trustees Position 1 seat are Darren Keith Blakemore, Clint Mendonca, Edward E. Rector, Dawn Reichling, and Suzette Thompson. Blakemore did not participate in the forum. 
Mary Ann Smith said in a phone interview Tuesday she had withdrawn from the race due to "personal reasons."
Alice Chen, the Mayor Pro Tempore and Position 1 council member, is facing a challenge from Thomas John. 
Incumbents Manuel Hinojosa and Wen Guerra are running unopposed to retain their Position 2 seats on the school board and city council, respectively. 
Early voting began Monday and runs through April 27. Election Day is May 1. 
When the school board candidates were asked how they would handle the "COVID slide" and mental health issues that have emerged concurrently with the pandemic, Reichling said it's important for parents to opt in to resuming in-person instruction for their children as soon as possible. 
"One of the big things that we're going to have to do is get the kids back face-to-face," Reichling said. 
Mendonca said it would be important to have remedial courses for students who had fallen behind. He also said he knew several school counselors who were looking to obtain LPCs, or professional counseling licenses to help students who are coping with mental health-related challenges. 
Hinojosa said resuming face-to-face learning was "imperative" and added he would support a year-round school calendar and transition away from the agrarian calendar to avoid the "summer slide." 
Council candidates address budget challenges
Guerra said balancing the city's budget for the upcoming fiscal year will be "very difficult." 
"We're facing uncharted waters," Guerra said. "I don't think we have any waste because we had to improvise to balance (the city's last budget) to begin with. We just have to be diligent on how we spend." 
John said the city should be looking to expand aggressively to reflect the growing population. 
"I don't want to reduce anything," John said. "We should have more employees. I don't think we should reduce the budget anymore. It should increase every year. If we are moving forward, our budget will keep growing." 
Chen said the city should continue to attract top talent and offer competitive compensation, and also work to bring new and growing businesses to the city. 
"We want to be business-friendly," Chen said. "Everybody come to Stafford, we're going to work with you." 
Get to know the candidates: 
Stafford MSD 
Position 1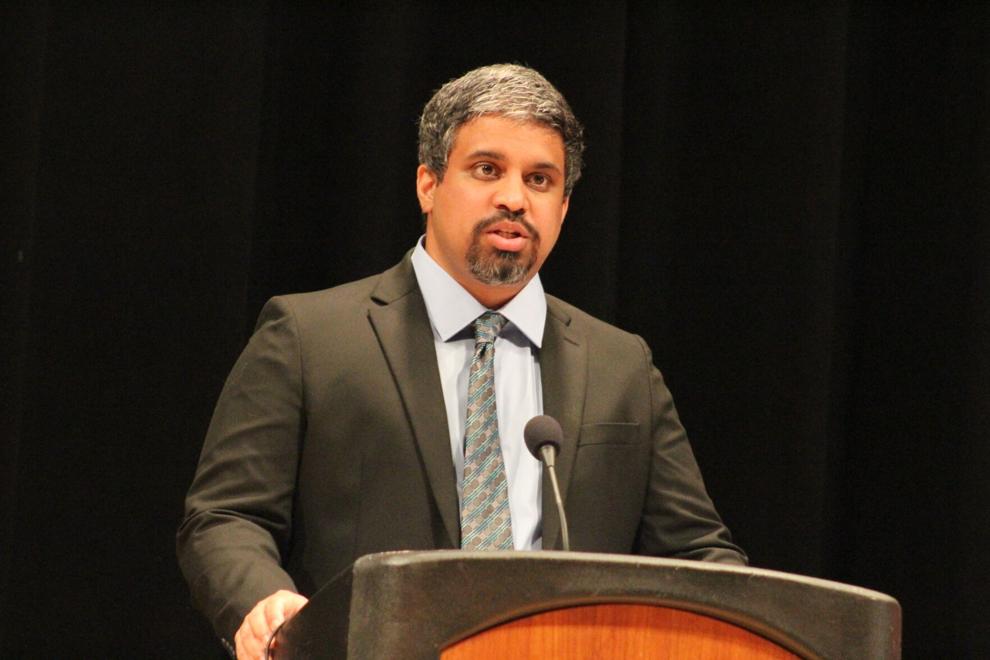 Clint Mendonca 
Occupation/Education: Branch Manager, CommunityBank of Texas; M.A., Faith & Culture, University of St. Thomas
Key issues: School safety, fiscal responsibility, community engagement 
In their own words: "I've worked in financial services for over a decade. We have to account for the needs of hundreds of employees, thousands of students, and allocations of millions of dollars. That kind of thing is closer to commercial lending than managing a household budget."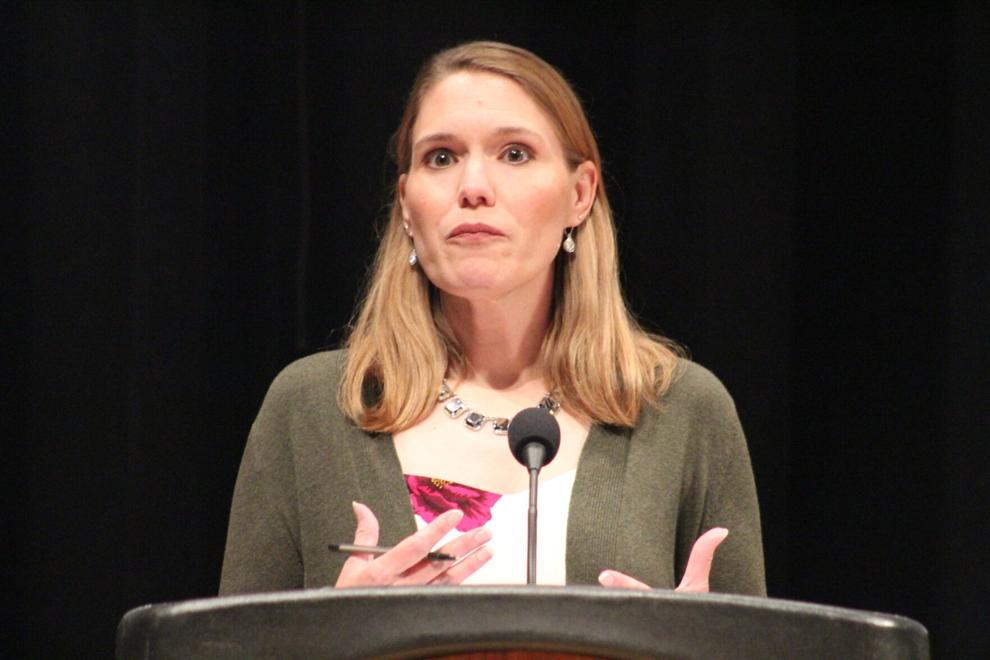 Dawn Reichling
Education/Occupation: Stafford HS alumna; The Bridge Fellowship Church
Key issues: Special education, improving SMSD's accountability ratings
In their own words: "I love this school. It has made me who I am, and I am very passionate about this district. I want the best for the kids. This is my home."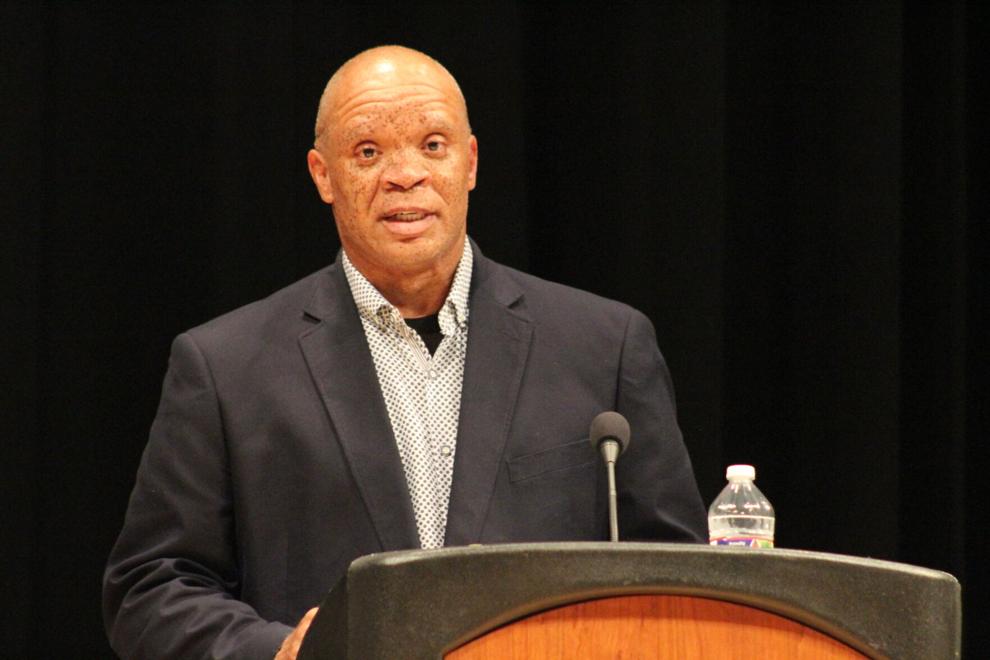 Edward E. Rector 
Occupation/Education: Fort Bend County Deputy Constable, Precinct 2
Key issues: School safety, community involvement
In their own words: "As a public servant, I'm in the community talking with parents about their kids. I've worked with different nonprofit organizations to try to get new programs that I would implement as a potential board member for Stafford MSD."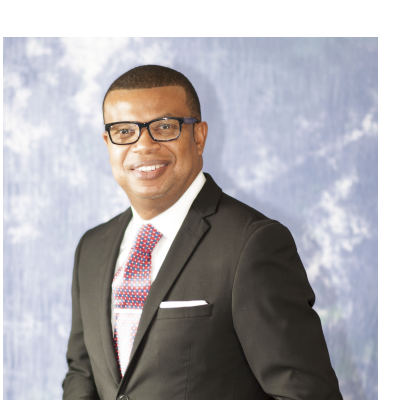 Darren Keith Blakemore
Occupation/Education: Real Estate Agent; B.A in Business ​Management from University of Texas at Tyler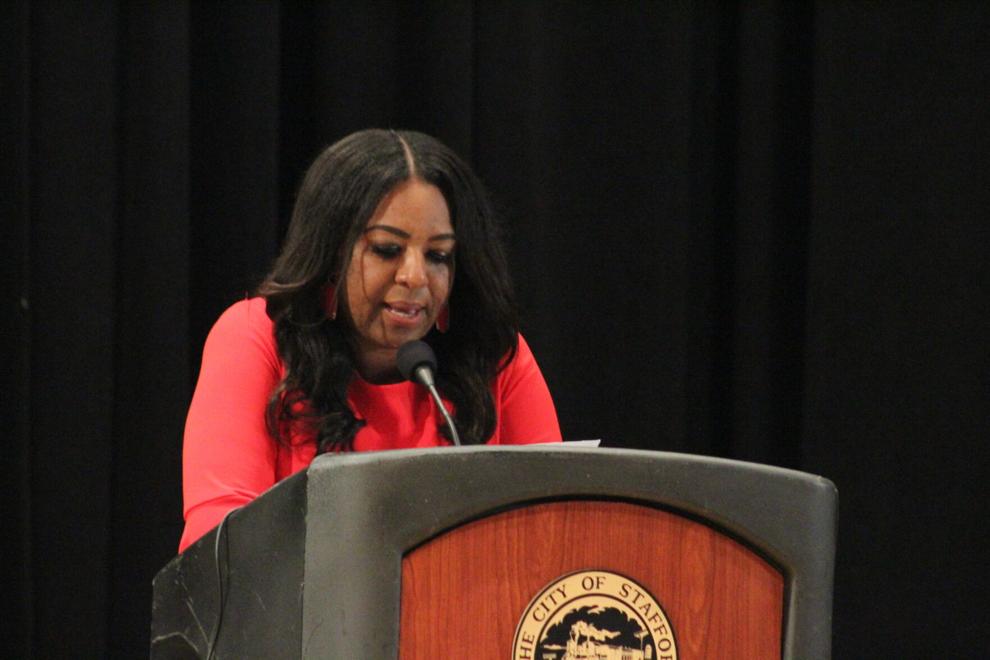 Suzette Thompson
Occupation/Education: Registered Nurse
Key issues: Mental health, enhancing technology/trade career programs
In their own words: "I have a proven track record and I have a passion for serving (SMSD)." 
Position 2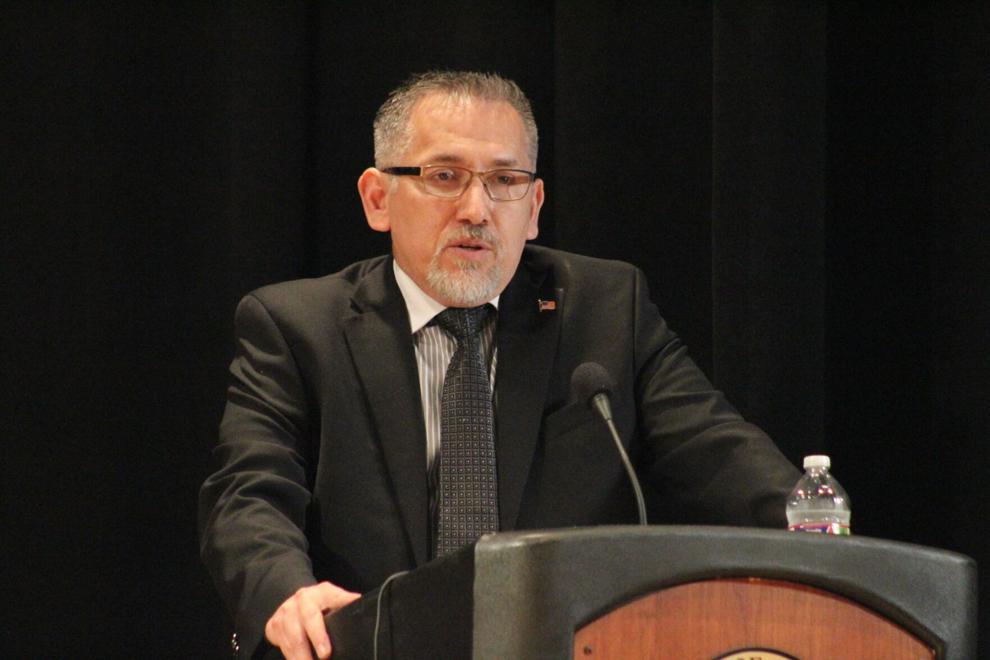 Manuel Hinojosa (incumbent, unopposed)
Occupation/Education: Healthcare administrator
Key issues: Higher education partnerships, parental engagement 
In their own words: "Great things are happening in the City of Stafford and Stafford MSD. Our work is not done. There is work left to do, and I challenge you and the Stafford community to make that change." 
City Council 
Position 1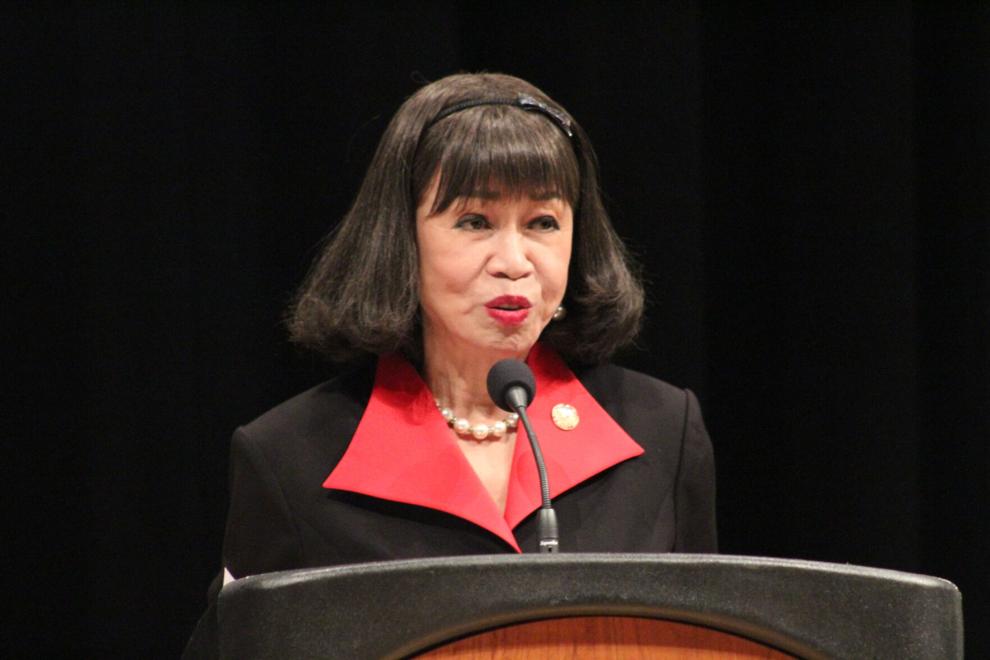 Alice Chen (incumbent, Mayor Pro Tempore)
Occupation/Education: Certified Public Accountant; MBA in Finance and Accounting from Rutgers University
Key issues: Balancing the budget, mobility, drainage 
In their own words: "I'm an experienced and proven leader, and together we're going to make Stafford stronger."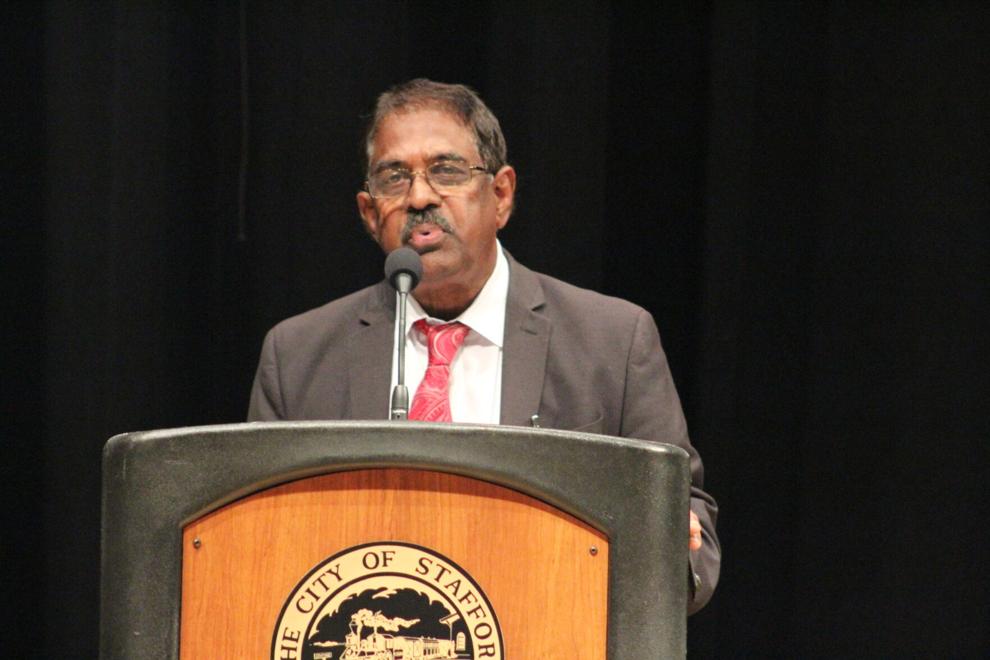 Thomas John
Occupation/Education: Realtor
Key issues: Vocational training, business development 
In their own words: "My endorsement is from my voters. Some people told me they've never voted in 25 years, but they're voting for me." 
Position 2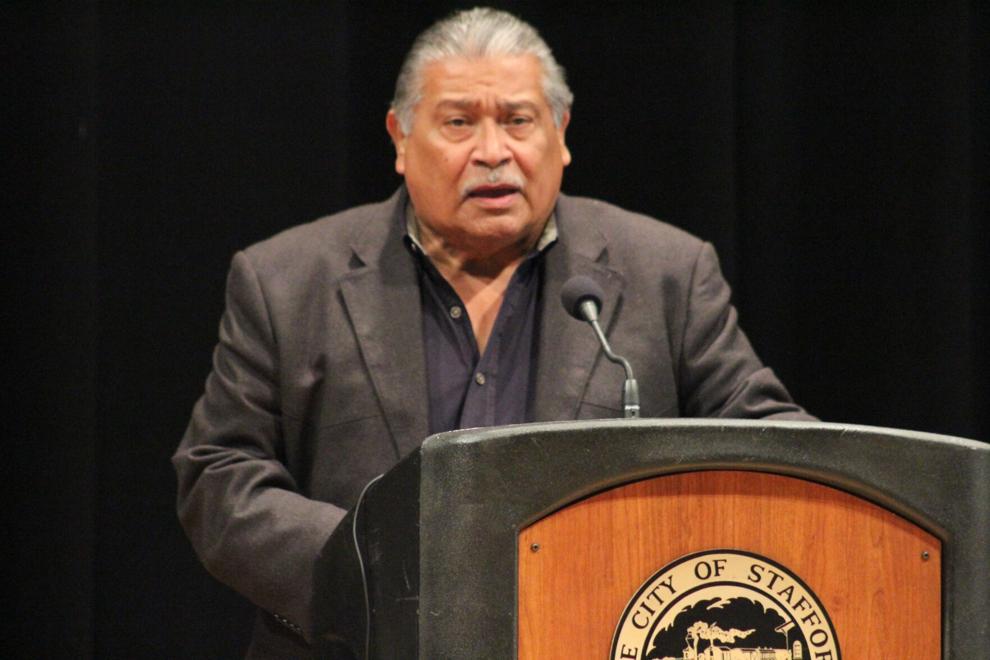 Wen Guerra (incumbent, unopposed)
Occupation/Education: Contractor
Key issues: Fiscal responsibility, redevelopment of FM 1092 and Highway 90
In their own words: "I've been here long enough to understand the dynamics of this city. You can't sit on your 10-year past plan. You have to create a 10-, 15- and 20-year progressive plan (to balance the budget)."
Editor's note: A previous version of this story mischaracterized a statement attributed to Clint Mendonca regarding licensed professional counselors and mental health.