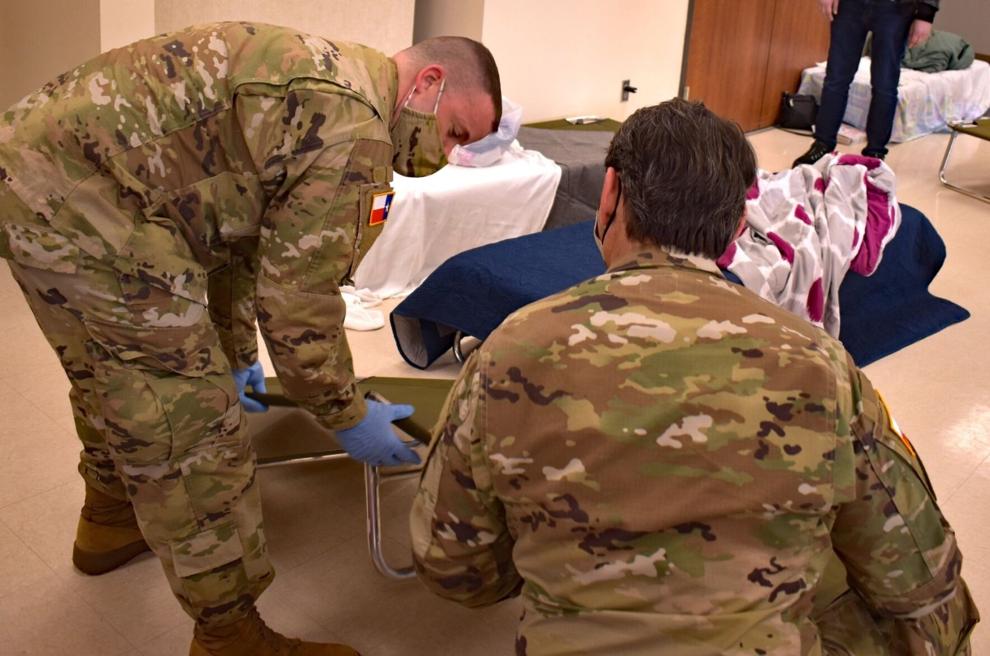 With Winter Storm Uri in Fort Bend County's wake, area residents are beginning to recover from a week marred by freezing temperatures, power outages and damage to homes and businesses caused by water pipes that froze and then burst.
Officials from the City of Rosenberg announced they will offer assistance to residents making home repairs related to the winter freeze. Residents can call 832-595-3400 or send the city a message on Facebook with their address. The city said its public works crews will pick up materials like sheetrock, paneling, insulation, carpet, flooring materials, and/or broken pipes left at the curb.
As of 3:30 p.m. Monday, CenterPoint Energy estimated there were 552 customers in the Houston area without power, approximately 74 of which were in Fort Bend County. According to CenterPoint's outage map, the majority of county residents experiencing outages are in the Cinco Ranch and Katy areas. 
With the vast majority of businesses and residents having had power and water restored and the weather reaching 75 degrees Monday, Missouri City officials announced Monday that H-E-B told the city its two locations would be open during normal hours. 
Fort Bend ISD announced Monday that it will operate virtually throughout this week and resume online learning for students Wednesday through Friday. The district's "Grab and Go" meals program will shift to Wednesday this week, with food available from 7-8:10 a.m. at Dulles High School as well as Hodges Bend and Missouri City middle schools. Meals also will be available from 7:30-9 a.m. at Bush, Elkins, Kempner, Ridge Point, Travis and Willowridge high schools as well as McAuliffe Middle School.
To report price gouging of essentials, residents can report to the Texas Attorney General's Office by calling 1-800-621-0508 or filing a complaint online.
The Public Utility Commission of Texas (PUC) has issued an order that will temporarily restrict energy providers from billing customers for electricity and water that they have not paid, Texas Gov. Greg Abbott announced Sunday 
The Texas Division of Emergency Management (TDEM) has an online survey for Texans to report storm-related damages to help officials identify those who are in need of assistance.
The Texas Department of Insurance can be reached at 800-252-3439 or www.tdi.texas.gov for assistance with storm-related insurance claims. Lone Star Legal Aid is another resource for Texans in need of legal advice, and county residents can call 713-652-0277 or visit www.lonestarlegalaid.org to reach them. 
For assistance with home repairs, Fort Bend County residents can contact nonprofit organizations like Samaritan's Purse at 828-262-1980. 
For mental health resources and crisis counseling, those in need can reach out to Texans Recovering Together at 281-332-3472.
In addition, President Joe Biden issued a major disaster declaration Saturday and authorized the Federal Emergency Management Agency (FEMA) to provide Texas with emergency funding to supplement state and local relief efforts. 
According to a news release from FEMA, individuals and business owners in Fort Bend and Harris counties who suffered losses can begin applying for assistance by registering online at www.DisasterAssistance.gov or by calling 1-800-621-3362 or the TTY line at 1-800-462-7585 for those who are deaf, hard of hearing or speech impaired. 
The boil water notice for Fort Bend WCID No. 2, which serves Stafford, was rescinded Sunday, city officials announced on Twitter. The district reported it had restored adequate pressure, disinfectant levels and bacteriological quality and that the test results it provided to the Texas Commission on Environmental Quality (TCEQ) indicated the boil water notice was no longer necessary. 
You can use this interactive map from the Fort Bend County Office of Emergency Management (FBCOEM) to look up if your address is currently under a boil water notice. 
A complete list of boil water notices is available on FBCOEM's website. The following list of active and rescinded boil water notices are accurate as of 5:50 p.m. Monday.
Boil water notices are active in the following jurisdictions: 
– City of Orchard
– Fort Bend County Improvement District No. 24
– Fort Bend County FWSD No. 2 (Rio Brazos) 
– Fort Bend County MUD No. 35
– Fort Bend County MUD No. 57
– Fort Bend County MUD No. 143 (Waterview Estates Subdivision only)
– Fort Bend County MUD No. 156
– Fort Bend County MUD No. 190
– Fort Bend County MUD No. 220
– Harris Fort Bend MUD No. 1
– Palmer Plantation MUD No. 1
– Palmer Plantation MUD No. 2
– Riverwood Forest (Weston Lakes)
– Thunderbird Utility District No. 1
– Quail Valley Utility District
Boil water notices in the following jurisdictions have been rescinded:
– City of Beasley
– City of Fulshear 
– City of Katy
– City of Pearland
– Cinco Southwest MUD No.1
– Cinco Southwest MUD No. 2 
– Cinco Southwest MUD No. 3 
– Cinco Southwest MUD No. 4 
– Big Oaks MUD 
– Chelford City MUD 
– Fort Bend FWSD No. 2 (Four Corners area only)
– Fort Bend County MUD No. 2
– Fort Bend County MUD No. 34 
– Fort Bend County MUD No. 41 
– Fort Bend County MUD No. 50
– Fort Bend County MUD No. 58 
– Fort Bend County MUD No. 118 
– Fort Bend County MUD No. 132 
– Fort Bend County MUD No. 133 
– Fort Bend County MUD No.143 
– Fort Bend County MUD No. 146 
– Fort Bend County MUD No. 165 
– Fort Bend County MUD No. 185 
– Fort Bend County MUD No. 192 
– Fort Bend County MUD No. 194 
– Grand Lakes MUD No. 1 
– Grand Lakes MUD No. 2 
– Grand Lakes MUD No. 4 
– Grand Mission MUD No. 1 
– Grand Mission MUD No. 2 
– Greatwood 
– Greatwood Lakes  
– Harris/Fort Bend MUD No. 5 
– Mission Bend MUD No. 1 
– Mission Bend MUD No. 2