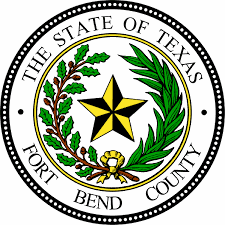 Fort Bend County Judge KP George and other local officials announced April 13 that the county's COVID-19 risk level had been lowered from orange (moderate/significant risk) to yellow (low/moderate risk).
At the time of the announcement, the county was reporting a steady decrease in reported cases of COVID-19 over a 14-day period. Hospitals in the county were reporting an average decrease in hospitalizations of 8 percent, the county said.
Under the yellow risk level, residents can resume "careful" contact with others, though it is still recommended to avoid large gatherings as well as non-essential business and personal travel.
As of Monday, there had been a total of 56,195 cases of COVID-19 in Fort Bend, with the disease having caused at least 592 deaths and 54,464 people having recovered.
According to data from the county and Texas Department of State Health Services, more than 465,000 doses of the COVID-19 vaccine had been administered to county residents as of Monday. More than 46 percent of the county's population that is age 16 and older had received at least one dose.
"I am happy about the work that we have done in Fort Bend County to ensure that the rate of COVID-19 cases in our county and region is decreasing," George said in a news release. "It is through the efforts of our County Commissioners, the Office of Emergency Management, Health and Human Services, Emergency Medical Services, our community partners, and residents that we see a decrease in the spread of this virus."
For more information about the county's threat level and guidelines, visit coronavirusfortbend.gov/.