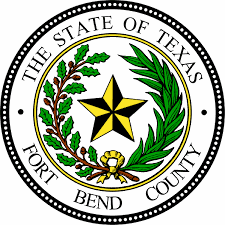 County opens vaccine registration portal
 By STEFAN MODRICH 
Fort Bend County Health and Human Services (FBCHHS) has opened its new vaccine registration portal, Fort Bend County Judge KP George announced Friday. 
 Those in the Phase 1A and 1B priority groups as designated by the Texas Department of State Health Services (TDSHS) can register at https://vaccinewaitlist.fortbendcountytx.gov/.
  According to TDSHS's Week 12 vaccine allocation plan, FBCHHS at 4520 Reading Rd. in Rosenberg received 10,530 doses of the Pfizer vaccine. 
Also in Week 12, Memorial Hermann Sugar Land Hospital was allocated 8,190 Pfizer vaccine doses and Houston Methodist Sugar Land Hospital got 2,340 Pfizer doses.
Memorial Hermann Sugar Land Surgical Hospital, Sugar Land Rehabilitation Hospital and Jester IV, a psychiatric facility at the Texas Department of Criminal Justice prison in Richmond each got 200 Moderna vaccine doses.
St. Hope Foundation in Sugar Land, Fort Bend Family Health Center AccessHealth locations in Missouri City, Stafford, and Richmond, and Titaniumrx Pharmacy in Richmond each received 100 Moderna vaccine doses.
In Week 11 of the plan, FBCHHS received 9,360 doses of the Pfizer vaccine. 
According to the county's COVID-19 data hub, the county has had 50,425 confirmed cases, and 46,723 people recovered from the virus that causes COVID-19 as of Tuesday. There have been 503 deaths among county residents due to COVID-19. 
 To find a vaccine provider near you, visit the Texas Division of Emergency Management's interactive map at the following link: https://tdem.maps.arcgis.com/apps/webappviewer/index.html?id=3700a84845c5470cb0dc3ddace5c376b.
 Residents can call the county's vaccine hotline at 832-471-1373 with questions.  
 Barbara Martinez, the director of clinical health services at FBCHHS, said patients will be notified by either email, text message or a phone call to schedule an appointment.