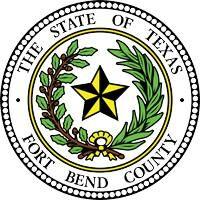 All Fort Bend County tax offices are now reopen to the public.
A news release from Tax Assessor-Collector Carrie Surratt's office said all locations were reopening to the community in full beginning on Monday, though the second floor of the Missouri City office will remain closed to dealers.
Community members will undergo a temperature check prior to entry and must wear a mask or face covering at all times while inside. Seating will also be limited in order to adhere to social distancing guidelines, according to the county.
The Tax Office has area locations in Missouri City (307 Texas Pkwy.), Sugar Land (12550 Emily Ct.), Sienna Plantation (5855 Sienna Springs Way) and Needville (3743 School St.) along with its main office at 1317 Eugene Heimann Circle in Richmond.
"We want to thank our customers for their patience as we made adjustments during this pandemic," Surratt said. "Balancing customer service and convenience with public health and safety has presented challenges. While we are excited to reopen all of our office locations, we also want to remind residents that we are not out of the COVID-19 woods yet."
For updates and relevant information, visit fortbendcountytx.gov/taxoffice or follow the Tax Office on social media.