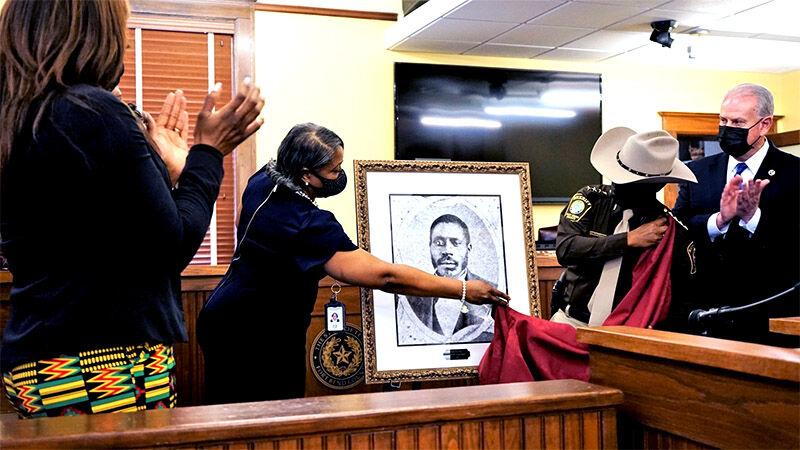 As part of Fort Bend County's commemoration of Black History Month, county officials unveiled a portrait of Walter Moses Burton, the first African American to hold the position of county sheriff in the U.S.
County Judge KP George said the portrait will be displayed in one of the hallways inside the old county courthouse in Richmond. 
Fort Bend County Sheriff Eric Fagan, who last year was elected as the county's second African-American sheriff, said Burton should be honored throughout the U.S. for his efforts to advocate for the integration and education of Black Americans and other minorities. 
"I'm very proud to stand here today," Fagan said. "One of the reasons I'm standing here today is because of men like Walter Moses Burton. He's a trailblazer." 
Burton was born in 1829 and died in 1913. He was elected the county's sheriff and tax-assessor collector in 1869. 
Burton also served as a state senator from 1874-75 and 1876-82. As a lawmaker, Burton helped push through legislation that led to the creation of what is known today as Prairie View A&M University, one of nine historically Black colleges and universities in Texas.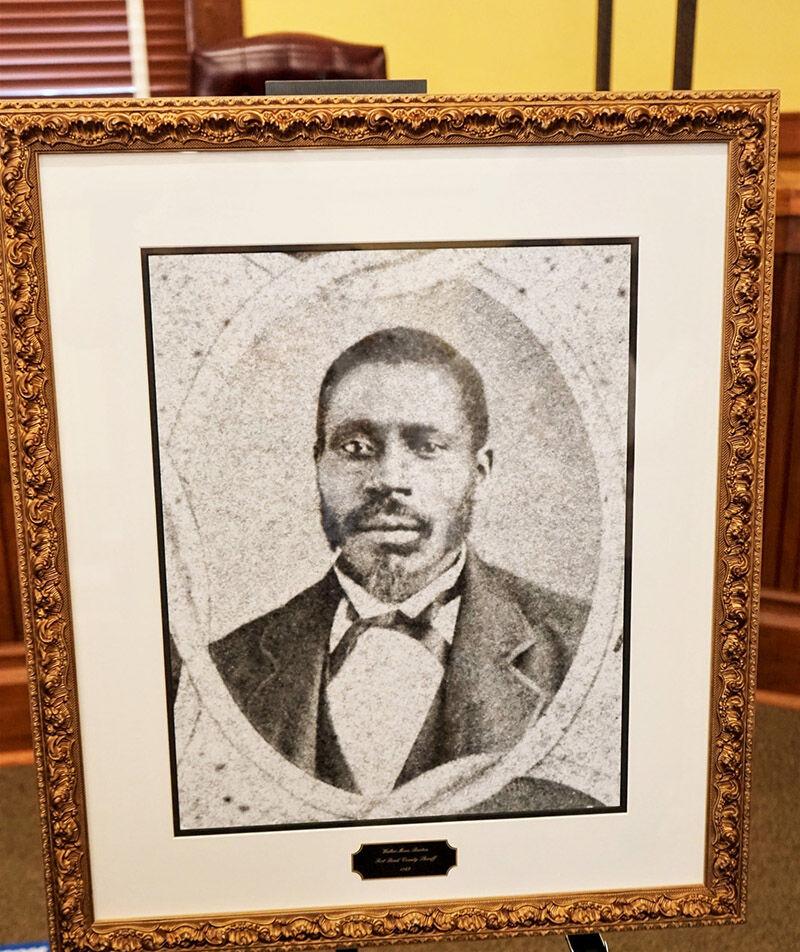 "We respect, we remember, and we honor his contribution," George said. "Some people leave this world but they leave their mark for all of us to learn from and cherish and hold close to our heart." 
Fort Bend County Precinct 2 Commissioner Grady Prestage said Burton and other local Black civil rights icons like Arizona Fleming, Lula Belle Goodman, a longtime Fort Bend ISD teacher, and Billy Baines — FBISD's first Black principal  — have had elementary schools named after them in Fort Bend Houston, Fresno and Missouri City, respectively. 
Prestage said Burton had limited authority to arrest white citizens during his tenure as sheriff, as a result of the Jim Crow laws that governed Fort Bend County in the aftermath of the Reconstruction Era following the Civil War all the way through the Civil Rights Era during the 1960s.  
"For many years, I felt like a lone wolf," Prestage said. "But I'm happy to see everybody embracing it, and that's what makes Fort Bend County special." 
Also present at the ceremony were County Commissioner Vincent Morales of Precinct No. 1, Beverly Walker, the county's district clerk, Carmen Turner, the county's tax assessor-collector, and Bridgette Smith-Lawson, the first Black woman to be elected to the office of county attorney in Texas. 
"African Americans run deep in the soul of Fort Bend County," Walker said. "We've made indelible marks."