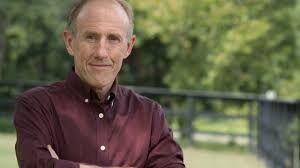 State Rep. Gary Gates, a Republican from Richmond serving House District 28, which includes portions of Rosenberg, Pecan Grove and Katy, is facing scrutiny from some of his constituents after flying to Orlando, Florida during Winter Storm Uri, which left many Fort Bend County residents without power and/or water.
Gates flew to Florida last Wednesday, the same day U.S. Sen. Ted Cruz flew to Cancun, Mexico. Cruz returned to Houston last Thursday after the trip with his family drew national outrage as many Texans suffered through days of below-freezing temperatures. Gates returned to Richmond last Friday.
"Like happened to so many of you, as the cold set in earlier this week, our water pipes froze," Gates wrote in a text message last Thursday. "On Tuesday morning two of those pipes burst. Approximately 30 percent of our house was flooded. Several of our adult children rushed over to assist in cleaning up and patching the leak. A few hours later, our power went off. We slept on the floor in another part of the house Tuesday night. By Wednesday, the mold was affecting the part of the house that had flooded, and we made plans to stay at one of our children's homes. Then they lost their power and began struggling with burst pipes and no water."
Some wanted to see Gates on the ground in his district helping his constituents, including Theresa Jimenez Mahecha, a resident of Rosenberg's Summer Lakes neighborhood.
"If you are an elected public servant and you choose to abandon your constituents in their most desperate times of need you don't deserve to hold that office," she said. "Their most basic function is to serve and advocate for the people they represent."
Sara Meyers said the decisions of Cruz and Gates reflected a lack of sensitivity to the needs of those who were most vulnerable during and after the storm. 
"I wish I could say I'm surprised, but I'm not," Meyers said. "Politicians couldn't be more clear that they don't care about their constituents."
Other county residents said they sympathized with Gates' reasons for leaving but understood why Gates' decision to travel out of state might have been received poorly by some.  
"He was clear why he went," Larry Cook of Richmond said. "He has a handicapped daughter and a sick wife. I know it is all about optics. I get that. But good gosh."
Some area residents were more concerned about what Gates and the Texas Legislature will do to reform the Electric Reliability Council of Texas (ERCOT), which manages electricity flow for much of the state and directed local energy providers to implement rolling blackouts during the winter storm. 
"I would have expected him to return sooner assuming this was an already scheduled trip," Mona KaMo said. "But at this point, I would overlook that if he helps change Texas policies so that this doesn't happen again. Cold temperatures will return next winter."
Shawna Simon of Richmond said she wants to see the ERCOT board held accountable for its failures.  
"I would rather know who appoints the ERCOT board and what their qualifications are to sit on that board," Simon said. "Were they just bought and paid for to sit on the board? And how do we get their resignations and put people on the board who are qualified experts in the energy field?"
Gates said he felt he had legitimate reasons for leaving, and that being in Florida helped him to be more productive and to address the concerns of his constituents. 
"My wife is still recovering from an illness she had been battling for two weeks, and the room of my adult daughter, who is mentally handicapped and still lives with us, flooded," Gates said. "Since all of my committee hearings in Austin were canceled for the week, I asked my cousin in Florida if we could stay with him for two days. We arrived by our plane late Wednesday night with plans of returning Friday afternoon." 
After the Fort Bend Star reached out to Gates on Thursday to ask about his trip, it received a call from Craig Murphy, president of Murphy Nasica & Associates and a political consultant for Gates. Murphy said at the time that Gates was on a business trip to meet with a "major vendor."
"This was not a pleasure trip," Murphy said. "There were no trips to Disney World." 
Gates later told the Fort Bend Star that the primary purpose of the trip was to find a safe place for his family to stay where he had internet and phone service to continue corresponding with constituents and with his employees.
Gates also said he took the opportunity while the legislative session was suspended due to inclement weather to meet with a major vendor in Florida for his Gatesco Inc. property management company, which owns 34 apartment complexes in Harris County. 
"While in Florida for those 48 hours and with dependable service, I was able to respond to over 150 calls, texts, and emails," Gates wrote in an email Monday. "I was also able to approve and purchase hundreds of thousands of dollars in emergency supplies for our 25,000 residents and direct deployment of our employees to resolve issues. I was also able to finalize our last six bills for my constituents and prepare for my hearings starting today on appropriations."
Fort Bend County Judge KP George also lost power and water at his family's home in Richmond for several days, and has traveled around the county to assist with food and supplies drives for families while his home has sustained water damage from busted pipes. 
State Rep. Jacey Jetton, a Republican representing House District 26, which includes Sugar Land, assisted Sugar Land City Councilman Naushad Kermally and local restaurant GyroHut, which served meals to seniors who had lost or spoiled food after being without power in Telfair for 4 ½ days in some cases. 
Katy Democrat Eliz Markowitz, who lost to Gates in two previous elections, tweeted, "My state rep left when the going got tough," and, "Elections have consequences."