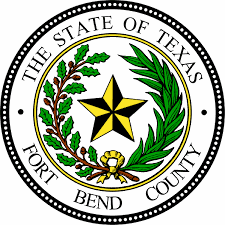 Despite outcries from Fort Bend County Judge KP George and calls to action from local nonprofit leaders, the Fort Bend County Commissioners Court voted 4-1 May 4 to approve the county's allocation of more than $157 million in state and local COVID-19 relief funds apportioned from the federal American Rescue Plan Act (APRA).
The funds are to be split between 2021 and 2022, according to the budget, which is a draft dated April 29 and was the most recent version of the document available per George's communications director Tami Frazier. 
George posted a statement on Facebook last Wednesday in response to the vote, calling it a "haphazardly constructed plan" and "without an iota of community involvement." 
Precinct 2 Commissioner Grady Prestage, who represents Missouri City and Stafford, made a motion to implement a preliminary budget recommendation, which was seconded by Precinct 4 Commissioner Ken DeMerchant of Sugar Land. 
Emails to Prestage, DeMerchant, George, and Precinct 1 Commissioner Vincent Morales of Rosenberg sent Monday with questions about what will be done to ensure community involvement and participation in future discussions about the budget, as well as whether or not the Commissioners Court will amend the budget nonprofit organizations will have the opportunity to apply for future funding were not answered by press time. 
Precinct 3 Commissioner Andy Meyers of Katy said the vote was an "initial approval" that could change upon receiving guidance from the U.S. Department of the Treasury "in a couple of weeks" and that there could be further changes to the budget after that. 
"If you got left out, there's still a possibility that things will be modified," Meyers said. "This is a moving target for us, to say the least. So we'll do our best to make certain we'll allocate the money as fairly as we can." 
No other commissioners offered comments, aside from Prestage prompting George to call for a vote, saying "there's no more debate." 
Four leaders of local nonprofit organizations — Ruthanne Medford of Child Advocates of Fort Bend (CAFB) Shannan Stavinoha of Parks Youth Ranch (PYR), Ilene Harper of Family Life and Community Resource Center (FLCRC) and Aaron Groff of Abigail's Place  — addressed county officials prior to the vote during the public comments period. 
The pattern for all of these organizations has been a familiar one to those involved with service and charity groups throughout the pandemic: a spike in demand for services, coupled with a decrease in donations and revenue sources. 
"One of the things I would like the commissioner's court to do is really look at the different collaborations that are happening," Stavinoha said Monday. "There's already groups of us working together. (They're asking) 'how can we fix this? How can we solve this?' That's what we're doing."
Several nonprofit leaders expressed optimism for future funding and the opportunity to be included in future discussions, noting that while $20 million has been allocated to nonprofit partnerships in the budget, $20,802,889 of the total budget remains unencumbered. They also emphasized that they do not want to see other nonprofits lose out on the money they have been earmarked. 
"I think our commissioners are going to be receptive to those changes," Stavinoha said. "My intent is to be part of the conversation. We've struggled financially throughout the pandemic, as  have a lot of people."  
Medford estimated the work of CAFB, which operates on a $5 million budget, saves the county between $1 million to $2 million annually by providing "essential services" advocating for children who have been abused and neglected at no cost to the affected families. She said the organization served 3,500 children and families in 2020. 
"If we didn't do those, someone else would have to do that at a cost to taxpayers," Medford said Monday. "We really want the commissioners to recognize the value that we serve for the citizens of Fort Bend County and to be able to participate in the process of seeing if there's opportunities to apply for the additional funding." 
She said CAFB did receive a Paycheck Protection Program (PPP) loan from the U.S. Small Business Administration (SBA)  of $464,200 in April 2020 and will continue to seek alternative revenue sources. 
"We have to have a diverse portfolio of funding," Medford said. "Because if one thing falls (through), we have to see if we can make it up with something else."  
Groff, who is also the Mayor of Fulshear, said that because one of the ARPA's main goals is to fund affordable housing, which is the main mission of Abigail's Place, that he remains bullish on the organization's chances to secure future funding.
Among the points of contention George identified with the budget were spending $7 million of the APRA funding on a courthouse extension. During the meeting, he said based on the "little guidance the county has received" thus far, that such projects unrelated to COVID-19 relief would not likely be eligible for the funding.
Under the category of "Special Purchases/CIP" $1 million was set aside for "first responders technology," $2 million for EMS vehicles and equipment, $61,000 for Justice Center audio visual equipment, and $742,600 for a District Clerk "digitalization project". Of the $5 million in this category, $1,196,400 has been left unencumbered. 
Groff and his peers view this unallocated money as a window of opportunity. 
He said he respected the court's efforts to come up with a plan in just a few days, and that funding for his low-income housing initiative aligns with one of the key goals of the ARPA. 
He's partnering with Attack Poverty and HomeAid Houston to build four new housing units in Richmond, which he said is just "a few thousand dollars short" of being completely funded. Groff said he hopes to break ground on the project sometime this summer. 
"Which of these (nonprofit) projects can be really catalytic in addressing some of the countywide needs?" Groff said Monday. "I am optimistic that the additional funds will get leveraged." 
In addition, each of the county's four precincts received $2 million and the County Judge's office received $3 million for undefined "projects" for 2021.  
George disputed that the county had the Treasury Department's "complete guidance" on how the county could spend ARPA funds. 
He said he wanted the process to mirror that of the county's rental assistance and small business grant programs, which gave residents and entities an opportunity to apply for the funding.
"I honestly don't think our commissioners' court should decide which nonprofits should get money and which ones don't get it," George said during the May 4 meeting. "Based on their merit, it should be distributed. I believe every nonprofit, including the listed ones (in the budget) and those who we heard here today, they all help and support and protect our children and our citizens on a daily basis. Our office works with them on a daily basis. It is not fair." 
However, George said his decision to vote against the budget was not a vote against the nonprofits that were included in the budget. 
"They are our partners," George said. "My decision is not against them. I always felt I wanted to be fair, and I will stand for that every single day."