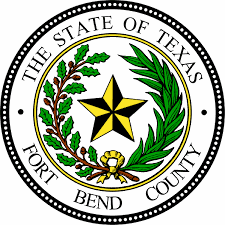 Members of the public and Fort Bend County employees will be required to wear masks inside all county buildings, according to an order issued Tuesday by Fort Bend County Judge KP George.
 The move came in response to Texas Gov. Greg Abbott's latest executive order, which went into effect Wednesday, lifting the statewide mask mandate and allowing businesses to open at 100 percent capacity. 
The county will also continue screening for COVID-19 symptoms and performing temperature checks at its facilities. 
 "Texans believe in hard work and grit," George wrote Wednesday on Facebook. "Not magical solutions or buying into distractions. We've worked this hard to come this far. As we vaccinate thousands and thousands of people daily, we are closer and closer to ending this pandemic once and for all. Let's not lose sight."
 County employees will be required to wear masks in all public areas, including while having conversations within 6 feet of each other, and can remove the mask only once they have reached their primary work area and maintain a distance of at least 6 feet from others.
 The county's order also complies with a Jan. 21 executive order from President Joe Biden, 
which requires face coverings to be worn by all public transportation riders and vehicle operators. All visitors to Fort Bend Transit facilities will also be required to wear masks. 
 According to the county's order, Fort Bend County will provide reasonable accommodations upon request to its employees and to "persons seeking essential county services" for those who are unable to wear a face covering due to a physical or mental disability or other condition, such as asthma, chronic pulmonary disease, post-traumatic stress disorder, autism and cerebral palsy.
 Under the governor's executive order, businesses or other establishments can require employees or customers to follow additional hygiene measures, including wearing a face covering.
 While Fort Bend County cannot mandate the use of masks in public under the executive order, the county order said masking is still "strongly encouraged."