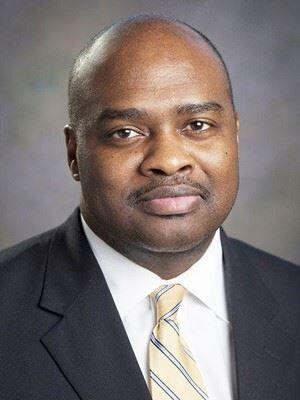 Odis Jones' controversial entrance into Missouri City's government was matched by a controversial and costly exit when the city council voted 5-2 to terminate the employment of the city manager during a special meeting on April 26. 
Jones, who was hired on a 4-3 vote at the recommendation of former Mayor Yolanda Ford in July of last year, lasted just 14 months in his latest stop in city government in Texas. He will receive severance pay exceeding $250,000, according to City Attorney E. Joyce Iyamu.
The move followed Missouri City's firing of city manager Anthony Snipes in February 2020, which also was decided by a 4-3 vote. 
"I just want to say, this is surprising and shocking to me, but I respect that," Jones said during the meeting. "But it's certainly within your authority to do it. I certainly didn't see this coming, buy y'all made the decision, and what we do in this profession is respect the governing body's decisions."
Jones previously worked as the city manager in Hutto, a town northwest of Austin, where he resigned in December 2019 after a three-year tenure. The Hutto City Council voted in December 2020 to void a $412,000 separation agreement with Jones, who a few days later sued the city, two of its council members and the current city manager in federal district court, according to Austin TV station KXAN.
Missouri City council member Floyd Emery, who represents District D, introduced a motion to end Jones' tenure with the city, and it was seconded by At-Large Position 2 council member Lynn Clouser. Mayor Robin Elackatt, along with District C councilman Anthony Maroulis and District B councilman Jeffrey Boney, voted in support of the motion to dismiss Jones. Council members Vashaundra Edwards in At-Large Position 1 and Cheryl Sterling of District A voted against the motion. 
During the open portion of the meeting, council members told Jones his removal was without cause.
Clouser declined to address the specifics of Jones' status with the city, adding that the council decided it needed to "go in a different direction." 
"I wish Mr. Jones the best, and thank him for his service," Clouser said. 
Messages for Elackatt, Boney, Jones and Snipes were not returned by press time. 
To temporarily replace Jones, the council voted 5-0 (in the absence of Edwards and Sterling) to appoint Assistant City Manager Bill Atkinson as interim city manager. Atkinson has served in the role for 14 years, according to a news release from the city. 
Edwards questioned whether or not the city would have the stomach to potentially spend $500,000 to search for and hire a new city manager.
Iyamu said pursuant to Jones' contract, he would receive a lump sum equal to 12 months of base pay, which in his case is a payout of $250,000. That figure, Iyamu said, is not including medical benefits, Professional Risk Management Services (PRMS), insurance costs, taxes and municipal retirement system payments.
The city also voted 5-1 to move forward with a request for proposals for a search firm to begin the recruitment process for a new city manager, with Sterling abstaining and Edwards casting the lone dissenting vote.