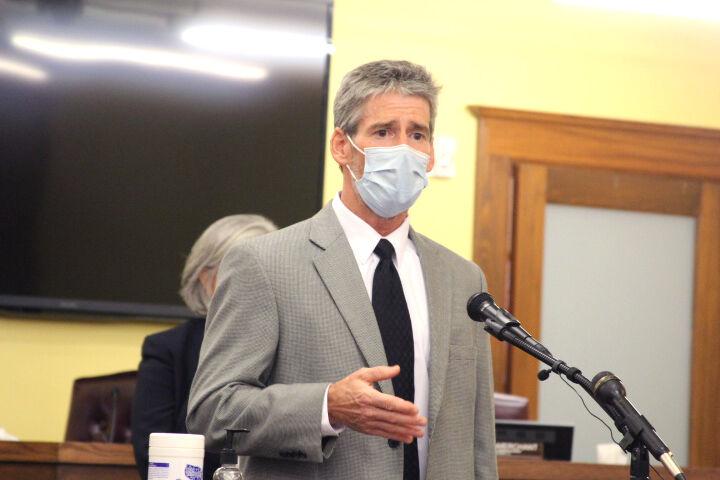 Area residents in need of relief with rent and utility payments due to the COVID-19 pandemic have additional resources available to them in the form of Fort Bend County's emergency rental assistance program, which began on Feb. 17. 
Ed Sturdivant, the auditor for Fort Bend County, said the funding in this allocation complements the Coronavirus Aid, Relief, and Economic Security (CARES) Act money the county received last April. 
As of Monday, Sturdivant said the county had received 2,000 tenant applications and 450 landlords had enrolled in the program. Both are figures Sturdivant said he expects to increase. 
From June to December of last year, the county provided $34 million in rent, mortgage and utility aid with its previous program. 
County residents who meet the income requirements and are not a participant in another federally-funded rental program are eligible, Sturdivant said. 
The current program will provide rent and/or utility assistance for up to 12 months or until funds are exhausted. To qualify for assistance, the annual income threshold for a single-person household is $44,000. For households of up to eight people, the income limit is $84,000 annually. 
"You do have to demonstrate a reduction in household income," Sturdivant said. "You could have had something that resulted in a higher cost due to the pandemic, or you experienced other financial hardship. We look for every opportunity to make you eligible within the guidelines." 
The application can be found at the following link: https://grantcare.fortbendcountytx.gov/fort-bend-cares-resources-form.php?fbclid=IwAR1M27RYbdRf83ObynQ7FT11qOav6nVJ1bnw7ZEMeR7740Sp6iJcz5-TK38
Additional information can be found on the county's website, www.fortbendcountytx.gov, or by calling 281-238-2273.