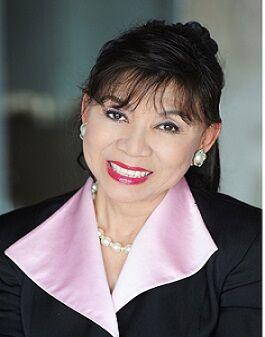 The Stafford City Council voted 6-0 to make Alice Chen the city's new Mayor Pro Tem during a Jan. 20 council meeting, following Don Jones' resignation from the position. 
 Jones read his resignation letter to the council during the meeting, and cited among the reasons for his decision to step down from the Mayor Pro Tem position the length of the term, which was shortened to six months due to a change in the city's election cycle brought about by the COVID-19 pandemic. It also postponed the 2020 city council and mayoral elections from May to November, mandated by orders from Texas Gov. Greg Abbott. 
 "I decided with all due consideration and some regret that it was in my best interest to resign from serving as Mayor Pro Tem at that particular time," Jones said. "And to be more specific, due to the careless oversight of Mayor-Elect (Cecil) Willis to plan for, ensure, and/or provide an equal opportunity for me to serve a full term as the Mayor Pro Tem."
 Jones told the city council in his address that the unanimous vote to nominate him was an attempt to "rectify the historic and ill-advised succession passover for me to serve as the Mayor Pro Tem of Stafford that all of you oversaw in 2019."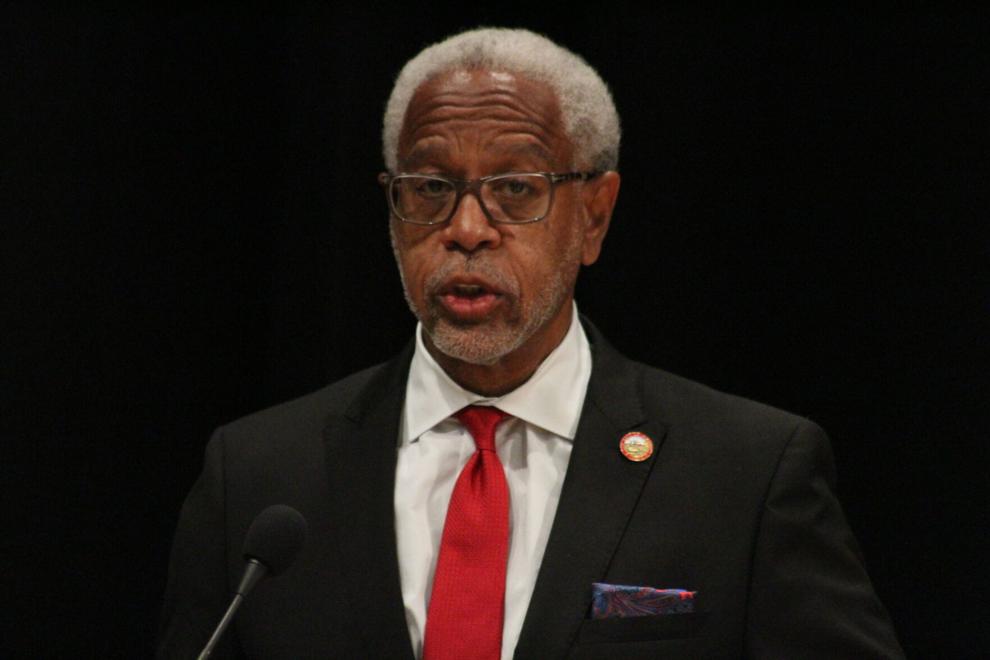 During an Aug. 21, 2019 council meeting, Jones shouted at Councilwoman Virginia Rosas and grabbed a piece of paper out of her hand. He was escorted by police out of the council chamber after expressing his frustration at being passed over for the Mayor Pro Tem position. 
 Chen and Councilman Ken Mathew both said if they had the opportunity to serve as Mayor Pro Tem that they would take it, no matter how long the duration of the term was. 
 "To me, whoever is Mayor Pro Tem doesn't matter," Chen said. "We've got to get a job done. I really think this is the time for us to be united and work together." 
 Art Pertile, Stafford's city attorney, said the city's charter states the Mayor Pro Tem term is not specified to any particular length of time, and it is only set to last from one general election to the next general election, which is May 1. During that election, Positions 1 and 2 will be contested, the seats currently filled by Chen and Wen Guerra.
"There's been innuendos that I don't follow the constitution, innuendos that I don't follow the oath of office," Willis said. "And now I totally followed the home rule charter, and I'm being chastised for putting this on the agenda. So apparently no matter what I do, I'm not going to make some people happy."
 Guerra said J.C. Court, one of his biggest mentors when he was first elected to the city council in 2002, served for 20 consecutive years as Mayor Pro Tem, and Guerra added he had to wait patiently for his turn. 
 "I took the bull by the horns and did everything I could, and spent sleepless nights on what happened that day (of former Mayor Leonard Scarcella's death in June) until the election was over," Guerra said. "I might have been perfect at what I was doing, but I made sure that baton didn't hit the floor." 
 Jones motioned during the meeting to establish an ethical standards committee for the city council. The motion died without a second from another council member. 
 "The objective of having a committee like this would be to serve as a deterrent," Jones said. "A deterrent to make you live by your oath and govern by your oath. And if you have these types of things in place it makes you better, it makes you a better city council member."
The councilman in Position 4 said he felt an ethics committee would be an important step for the council with the city under the administration of a new mayor in Willis and an election forthcoming on Feb. 20 to fill the vacancy on the council in Position 5.
 "I struggle in the complacency of where we are as a council on this position," Jones said. "I don't see anything in that that would not benefit the dynamic of a group of city government. No one has explained to me why this is not a good idea for us at this particular time."