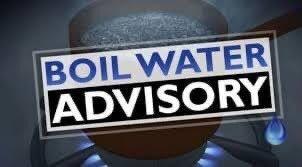 The City of Sugar Land's water system rescinded its boil water notice for Greatwood Friday after officials submitted laboratory test results to the Texas Commission on Environmental Quality (TCEQ) which indicated the water no longer requires boiling prior to use, city officials said in a news release.
The Greatwood Water System includes Greatwood Lakes and is separate from the three other water systems that serve Sugar Land. 
Fort Bend WCID No. 2, which serves Stafford, was still under a boil water notice, according to a Facebook post at 12 p.m. Friday. 
Todd Hoover, the utilities manager for Missouri City, which has 34 Municipal Utility Districts, or MUDs. During a news conference Friday, Hoover said 10 of those districts are currently under boil water notices, including Palmer Plantation MUD No. 1, Palmer Plantation MUD No. 2, the west side of Thunderbird Utility District System No.1, Harris County WCID Fondren Rd., Fort Bend County MUD 49 (which serves the Quail Valley Utility District) and Southwest Harris County MUD No. 1.
Hoover said a boil water notice typically lasts 5-7 days on average. He  said the water line is heavily chlorinated to kill bacteria, and then a dechlorination and flushing process occurs, followed by a bacteriological sampling (which takes 24 hours to obtain results) is done and submitted to TCEQ for approval. 
"There are several reasons why you have a boil water notice," Hoover said. "In this instance, it was mostly because the water distribution system dropped below 20 PSI. The average operating pressure is usually around 60 PSI." 
When water pressure drops to the threshold of 20 PSI or below, Hoover said this creates "back siphonage" which allows for contaminants to enter the water supply. 
The Centers for Disease Control and Prevention (CDC) recommends bottled water be used for drinking and cooking, but if it is not available, then bringing your water to a rolling boil for two minutes and allowing it to cool will kill any bacteria that was previously present in the water. 
Hoover said not to use ice or water from a dispenser connected to a refrigerator or any appliance that is directly connected to a water line, and that water should be boiled before brushing teeth and before using in baby formula. He suggested purchasing ready-to-use baby formula if available. Washing hands and showering with tap water is safe, as long as you do not swallow the water, he said.
Water for pets should also be boiled if it comes from the tap, Hoover said.  
The Fort Bend Office of Emergency Management (FBCOEM) sent out its most recent update on boil water notices at 3:45 p.m. Thursday. 
Notices remain in effect for the following jurisdictions: 
– The City of Pearland
–  City of Fulshear
– Harris County MUD No. 122
– City of Katy
– Grand Mission MUD No. 1
– Grand Mission MUD No. 2
– Fort Bend County MUD No. 165
– Fort Bend County MUD No. 133
– Fort Bend County MUD No. 50
– Harris/Fort Bend MUD No. 5
– Cinco Southwest MUD No. 1
– Cinco Southwest MUD No. 2
– Cinco Southwest MUD No. 3
– Cinco Southwest MUD No. 4
– Fort Bend County MUD No. 2
– Fort Bend County MUD No. 58
– Fort Bend County MUD No. 190
– Fort Bend County MUD No. 192
– Mission Bend MUD No. 1
– Mission Bend MUD No. 2
– Fort Bend County MUD No. 118
– Fort Bend County MUD No. 146
– Fort Bend County MUD No. 194
– Fort Bend County MUD No. 143 – Waterview Estates Subdivision only
– Fort Bend County – FWSD No. 2 – Rio Brazos & Four Corners 
– Chelford City MUD
– Fort Bend County MUD No. 57
– Fort Bend County MUD No. 156
– Harris Fort Bend MUD No. 1
– Fort Bend County Improvement District No.24
– Grand Lakes MUD No .1
– Grand Lakes MUD No. 2
– Grand Lakes MUD No. 4
– City of Orchard
– Fort Bend MUD No.185
– Fort Bend County MUD No. 34
– Fort Bend County MUD No. 41
– Big Oaks MUD