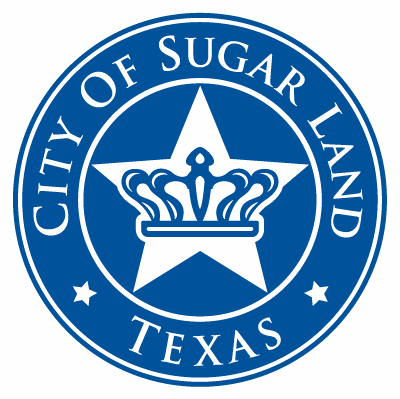 The City of Sugar Land is temporarily changing the disinfectant it uses to treat its water, a process that is expected to run from April 5-May 5 and might change the taste and smell of the water.  
 The city said on its website it planned to convert the disinfectant from chloramine (a combination of chlorine and ammonia) to free chlorine "in order to improve the long-term quality" of its drinking water. The city said it generally uses chloramines because they produce lower levels of disinfection byproducts, but prolonged use of chloramines can result in the growth and persistence of microorganisms within the pipes of the distribution system.
 Sugar Land switched from free chlorine to chloramine in its main water system when it began treating surface water in 2013, the city said in a news release. The city plans to switch back to chloramines after May 5.
 "Though harmless when consumed by humans, this organic matter can introduce unwanted taste and odor, and hinder the ability to maintain an adequate disinfectant residual," the city said on its website. "A temporary conversion to free chlorine, partnered with flushing activities, clears distribution pipes of this organic matter and improves the quality of your water overall."
Brian Butscher, the deputy director of Public Works, said in a news release the water will be safe for people and animals to drink, for cooking and bathing, watering their gardens and for all other common uses.  
During a Facebook Live Q&A on Tuesday, Butscher and Surface Water Plant Manager John Bailey said the city began preparations for the conversion last Sunday.
Butscher said the city would begin "flushing the system" by opening up hydrants close to the city's main water treatment plant and drawing water from homes, progressively opening up hydrants further and further away from the plant. 
The process is expected to begin at 5 a.m. Monday and should finish by the end of business that day, Butscher said. 
"It may cause some of the sediment in the pipe to get stirred up," Butscher said. "You may see some discoloration, you may see some temporary changes in the way your water looks. It's not a sign of poor water quality or anything that's not safe." 
A slight drop in water pressure during the conversion process is also possible, Butscher said, but he said it would return to normal when the conversion was complete.  
Butscher said chloramines are particularly effective for surface water, citing a statistic from a Texas Commission on Environmental Quality (TCEQ) report that stated 90 percent of the state's surface water treatment systems use chloramines. 
Butscher also said of the systems in Texas that use chloramines, 75 percent of them convert their water disinfectant to free chlorine, adding that "most of them do it annually." 
"It's really a preventative measure that most utilities do all over the country," Bailey said. 
Bailey said TCEQ allows water providers up to 30 days to convert to free chlorine, which is why the process will last until May 5. He said the city will have a heat map on its website to track the progress of the conversion. 
 A map provided by the city of affected areas nearly covered the entire city limits, starting just west of Dulles Avenue and stretching as far as Highway 6 and Voss Road. Residents as far north as Bellfort Boulevard and as far south as University Boulevard also will likely be affected.
Riverpark, Greatwood and New Territory are not included in the notice and will not have their water converted because they have independent water systems and already use free chlorine.
"The free chlorine systems are using well water," Bailey said. "With well water, you don't have organic (matter) and stuff, so you don't have as big of a problem with disinfection byproducts. With the main system and surface water, (disinfection byproducts) could happen. It hasn't happened, and that's what we avoid (by doing the free chlorine conversion)."  
Ammonia and free chlorine bind together to form chloramines, Butscher said. But ammonia can be left behind when free chlorine reacts with organic matter, becoming a food source for the organic matter in the water. 
The free chlorine conversion works to remove organic matter from the water by eliminating the ammonia. 
"When we convert to free chlorine, we take the ammonia from the system and remove the food source for the organic matter, in turn starving that organic matter and removing it from our system completely," Butscher said. 
 People and businesses that normally take special precautions to remove chloramines from tap water, such as dialysis centers, medical facilities and aquatic pet owners, should confirm whether pretreatment adjustments to their water are necessary during the temporary switch from chloramines to free chlorine. "
A list of frequently asked questions and answers pertaining to the city's water treatment is available at http://www.sugarlandtx.gov/Faq.aspx?QID=1256.
Residents can also call 311 for questions about their water service.