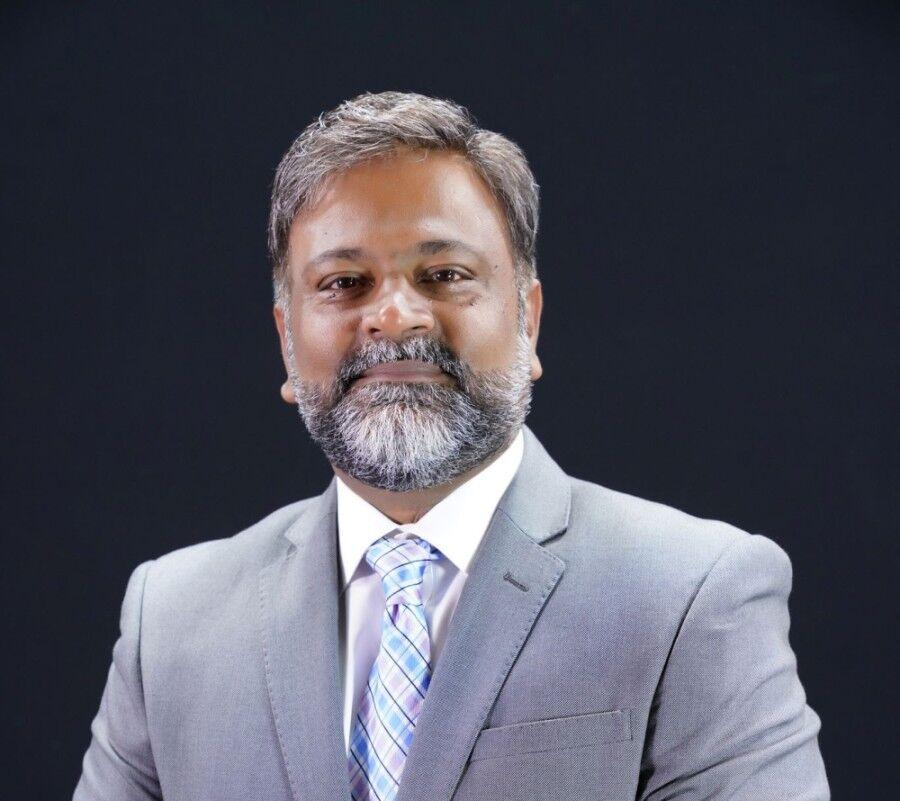 By STEFAN MODRICH 
Challengers Robin Elackatt and Lynn Clouser won their respective races in Saturday's Missouri City runoff election for mayor and city council, according to unofficial results released by Fort Bend County.
In nearby Stafford, Cecil Willis was elected to be the town's first new mayor in more than 50 years.
Elackatt received 5,622 votes in the Missouri City mayoral race, or 52.5 percent of the vote, compared to 47.5 percent for incumbent Yolanda Ford. She received 5,085 votes. In the Nov. 3 general election, Ford picked up 48.4 percent of the vote, Elackatt received 31 percent of the vote, and Fred G. Taylor earned 20 percent of the vote.
In replacing Ford, Elackatt is set to become the first Indian-American and Asian-American mayor in Missouri City's history.
"I'm a big football guy," Elackatt said. "It was like one of those things where people were saying, 'You guys were not (favored) as the No. 1 seed to win.' And then it ended up, everybody knows if you force into overtime, with your general race, you can come up with the victory at the end."
The Houston Methodist Sugar Land hospital administrator briefly served a stint as Mayor Pro Tempore in 2014, part of his six-year tenure representing District C on the city council.
As many expected, turnout for the runoff was low, at slightly more than 10,000 votes, compared to more than 30,000 in the general election.
"I feel really good about it," Elackatt said. "The people spoke. In the general election, I felt like we didn't get a fair shot at it. I felt like people were kind of pushing and saying, 'What party are you?' even though it's a nonpartisan race. There were too many things on the ballot. It wasn't really a Missouri City race."
The mayor-elect's most daunting task is to reunite a divided city council, which will include new at-large member Clouser, who beat incumbent Chris Preston in another runoff on Saturday. Elackatt said he wants to speak to each council member and learn about their vision for the city.
"Whether you voted for me or not, I'm going to represent the entire city," Elackatt said. "We are proud of our cultures and our diversity in Missouri City. I am a minority myself, so I take with great pride (the responsibility) of uniting everybody and moving our city forward together. That's the way I like to govern."
Ford's 2018 victory was also a historic one. She unseated then-incumbent Alan Owen to become the first African-American woman to be elected mayor in the city's history.
Owen served 24 years as Missouri City's mayor, with eight years of experience prior to that on the city council. He endorsed both Elackatt and Clouser in their respective races.
Ford previously represented District A as a city council member from 2013-18 and also served as Mayor Pro Tempore.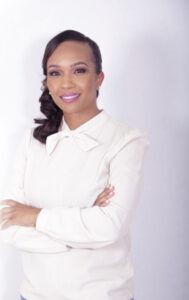 Clouser garnered 6,259 votes, or 59.5 percent of the vote, to defeat Preston for At-Large Position 2 on the city council. Preston got 4,259 votes, which amounted to a 40.5 percent share of the vote.
Clouser said she credited her victory to her campaign's consistent message, which she felt reflected a desire for change.
"I maintained my level of integrity and didn't respond to the negativity in the campaign," Clouser said. "It was a message of inclusion, and the fact that this is a nonpartisan race, the fact that every citizen in Missouri City matters. I think the citizens saw and felt that sincerity and in me they see someone that they want, a person who is best capable and suited to represent our city."
Clouser said she and Elackatt did not campaign together as a unified front against the incumbents. Nor did her friend Reginald Pearson, who ran for City Council At-Large Position 1 and lost narrowly to incumbent Vashaundra Edwards.
"We were very clear about that from the very beginning, even when Reginald ran," Clouser said. "We did not run as a slate, even though when it came down to it, it may have appeared as such because it was pretty much us against them. But Robin and I both, our vision aligns. We have the same vision for the city, and it just happened to align. And it's going to be an honor and a pleasure to work with him as he leads our city."
Ford and Preston did not immediately respond to interview requests.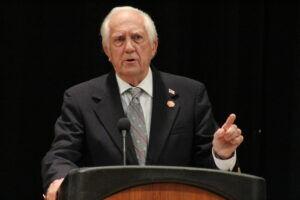 Stafford elects new mayor
In the runoff to succeed the late Leonard Scarcella as Stafford mayor, Councilman Cecil Willis was victorious with 53.5 percent of the vote to AJ Honore's 46.5 percent. Willis received 1,129 votes and Honore garnered 981.
I wish to express my appreciation and gratitude to the citizens of Stafford for having faith in me," Willis wrote in a statement. "This election was about you, the people, and which direction you wanted to take your city. As elected officials, we are your custodians. I am indeed honored and humbled to be your choice to lead your city.
"This has been a very arduous campaign and now is the time to heal and work together for the future of Stafford. I want to wish my worthy opponent, Mr. AJ Honore, and his family the very best as we all move forward. Thank each of you for your confidence in my ability to lead. I wish each of you a blessed holiday season. Stay safe."
Honore wrote in a statement that he was grateful for the support he received during the campaign, but lamented that his momentum did not carry over from the general election to the runoff.
"We are disappointed that more voters did not stay engaged in the runoff to lock in our victory from the general election," Honore wrote. "The runoff election demonstrated deep ethical and moral concerns on campaigning that challenge our democracy. I am proud of the high standards and positive message our team ran on. I still believe in the vision of 'Moving Stafford Forward' and pray that our new mayor will reverse his campaign message to actions that unify our community and build on partnerships that benefit all of our citizens.  I look forward to continuing my engagement and extend my hand to offer the new administration my experience to help in anyway possible to restore our financial stability and make a stronger Stafford."
All results are unofficial until canvassed. The Missouri City and Stafford races required a runoff because no candidate recorded at least 50 percent of the vote on Nov. 3. Early voting for last Saturday's runoff was held from Nov. 30-Dec. 8.