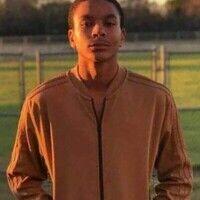 By Landan Kuhlmann
Fort Bend ISD's Marshall High School is mourning the death of a former track star who died in an apparent road rage incident Oct. 23.
The Houston Police Department said Robert Mouton, 18, died Friday as the result of injuries sustained from being shot Oct. 23. According to Harris County court records, 45-year-old Jorge Joya of Stafford has been charged with murder in connection with Mouton's death.
Dozens of mourners gathered outside the school on Saturday as an impromptu vigil for Mouton, who was a sprinter on the Buffalos' 2019 state championship track and field team, and released balloons into the evening sky to celebrate his life.
Mouton had graduated from Marshall in May and was set to walk on with Lamar University's track and field team in the spring, according to a report from KPRC.
"We love you, Robert Mouton," an Oct. 31 tweet from the school's Twitter account said. "Rest in peace."
According to court records, Joya was driving his truck in the 200 block of Highway 59 when Mouton allegedly cut off Joya's vehicle. Court documents show Joya, who was accompanied by a passenger, told police he saw Mouton pick up something and point it in Joya's direction, leading Joya to believe his life was in danger.
Joya is accused of firing two shots from his pistol at Mouton's car, striking him in the face, court records show. A semiautomatic pistol and semiautomatic rifle were found inside Joya's vehicle, according to court documents.
Arrangements are being made for Mouton's funeral.
"Heartbreaking and senseless," Alveda Williams wrote on Twitter. "Rest well, young king."