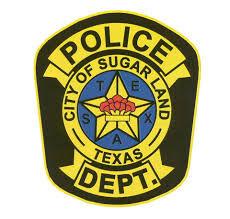 While thefts, burglaries and the overall crime rate in Sugar Land declined to what city officials said was the "lowest on record" last year, the number of homicides in the city increased, according to a report from the Sugar Land Police Department (SLPD).
Sugar Land's overall crime rate decreased 26 percent from 2019 to 2020. The rate is 60 percent lower than the state average and 57 percent lower than the national average for 2019, according to a news release from the city. 
The overall crime rate is comprised of Part 1 crimes that include homicides, sexual assaults, robberies, aggravated assaults, burglaries, thefts and auto thefts. The crime rate is calculated by dividing the number of reported crimes by the total population of the city. 
As of Monday, the state and national crime rates for 2020 had not yet been released. Sugar Land's 2019 data was derived from the Texas Department of Public Safety's (DPS) Crime in Texas 2019 report.  
Sugar Land's property crime rate dropped by 27 percent from 2019 to 2020,  a figure that was 56 percent lower than the state average and 50 percent lower than the national average for 2019, according to the news release.
While the city saw a 4 percent dip in violent crime from 2019 to 2020 (60 percent lower than the state average and 57 percent lower than the national average), the number of reported homicides increased from 3 to 5 and the number of reported sexual assaults remained at 13 for the third consecutive year. 
Further analysis from the report concluded that the rate of reported assaults in Sugar Land dropped by 4 percent from 2019. Reports of aggravated assaults saw a spike of 29 percent and reported domestic violence incidents jumped 12 percent from 2019 to 2020. 
The number of recorded traffic stops in the city dropped by 35 percent from 31,935 to 20,826. 
The city's report also recorded an increase in mental health-related calls, which rose from 922 in 2019 to 1,126 in 2020. According to the city, the majority of these calls occurred after July. 
The department said it was partnering with local hospitals and mental health authorities to provide resources for residents and enhancing crisis intervention training in an effort to combat the upward trend of mental health-related incidents in Sugar Land.   
SLPD Chief Eric Robins said the department's priorities in 2021 will include expanding the crime prevention camera program, evaluating drones, enhancing the city's police training program; improving its public safety training facility, and increasing visibility in the community, including through bike patrols. 
Robins also listed a plan for succession and leadership development and improving communication with residents among the department's goals.    
Robins said several factors account for the city's historically low crime rate, including resiliency, community partnerships, public education, a commitment to technology, training and departmental leadership.  
"Despite the hardships and major changes of this year, the Sugar Land Police Department has maintained excellent service to our residents," Robins said in a news release. "COVID changed a lot about how we operate. While we saw a decrease in things like traffic stops and calls for service, SLPD increased visibility at spaces like grocery stores and parks. I am proud of the work that our department has put into making Sugar Land one of the safest cities to live in."