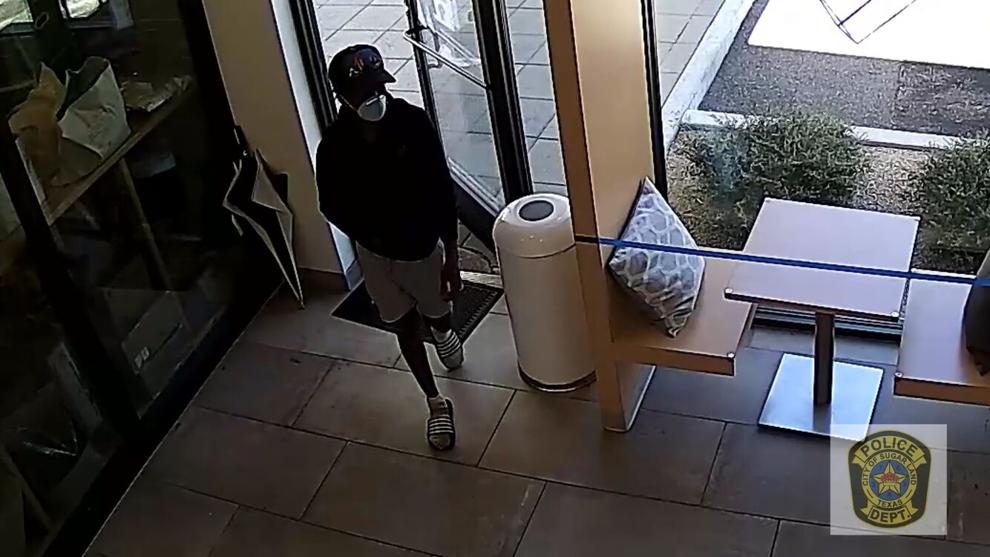 Sugar Land police are searching for a man who may have been involved in the theft of a woman's car at gunpoint Wednesday afternoon.
A news release from the Sugar Land Police Department said the victim was outside the Blendin Coffee Club at 8410 Hwy. 90A in Sugar Land just after 1 p.m. Wednesday, when an unknown male came up to her with a gun and stole her vehicle. The suspect is described as a young black male who is about 5-foot-9 and was last seen wearing a black sweatshirt, according to police.
Surveillance video from the store showed a man possibly matching the description of the suspect leaving the store just after 1 p.m., police said. SLPD said the suspect was last seen driving east on Highway 90 in the victim's dark gray Toyota Camry with the license plate KJZ7806.
Anyone with information on the incident is encouraged to call the Fort Bend County Crime Stoppers at 281-342-8477.