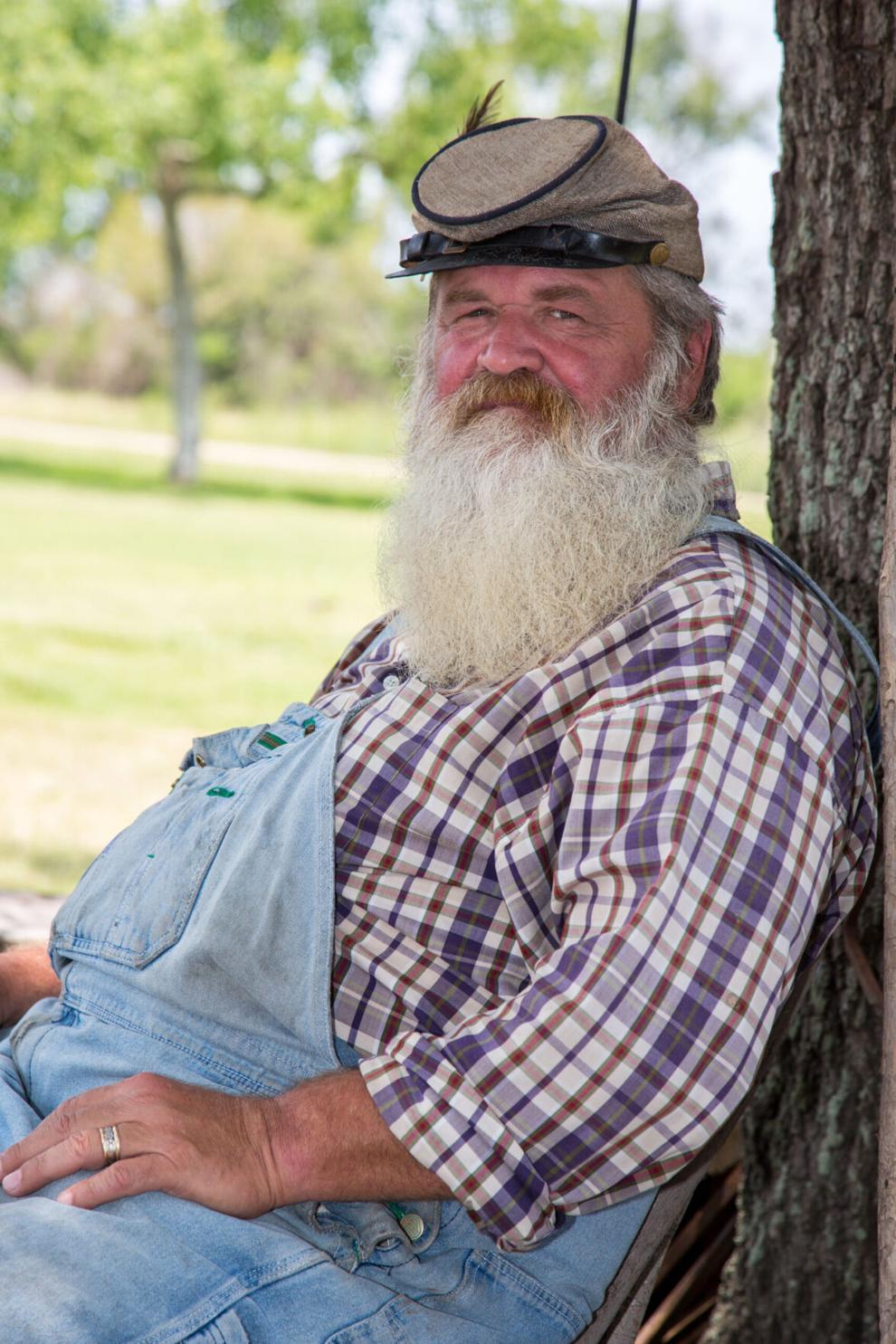 Bob Beringer, known affectionately as "Uncle Bob" by the thousands of children and visitors of all ages to the George Ranch Historical Park in Richmond, died Friday at age 63.
Beringer came to the George Ranch in 2010 as a tram driver, and not long after found his calling playing the role of an 1890s sharecropper. He is survived by his wife Brenda and their four children, 14 grandchildren and three-great grandchildren and was known for his easygoing personality.
"Bob Beringer was such a kind and genuinely good man. He encouraged everyone, always had a positive attitude and made us all feel as if he truly was our Uncle Bob," Claire Rogers, executive director of the Fort Bend History Association, said in a statement. "He will be greatly missed by all the staff and certainly by a large following of regular guests to the George Ranch Historical Park."
Visitors to the ranch shared an outpouring of support and condolences for Beringer and his family on social media.
"We spent some time with Uncle Bob just two weeks ago," Lindsay Shepard of Pearland wrote on Facebook. "My eldest son, Alfie, and him struck up quite the friendship and I'm sure Alfie would have loved to stay there all day with him. He is heartbroken with the news of Bob's passing. Sending all our love to his family at home and at the Ranch. A sad day indeed."
Like many who met Beringer, Richmond resident David Hobbins claimed "Uncle Bob" as an adopted member of his family.
"My youngest daughter thought he was her actual uncle and looked for him at family get-togethers," Hobbins wrote in a Facebook post. "We got to have a good visit with him a few weeks ago. We are very sad to hear of his passing and are praying for his family."
Beringer's colleagues said he would be remembered for his warmth and his dedication to his job. He embodied the role so well, said JR Thomas, the site lead at the 1830s Jones Stock Farm, that he was always in character.
"In the museum business, you're only as good as the last person you saw," Thomas said. "He was just enthusiastic and personable and happy. He was made for that place. He was absolutely made for it."
After Celeste Sherer, the director of education at George Ranch and the programs department saw Beringer's personality shine in his interactions with visitors from the kindergarten and first-grade students, they knew he needed a bigger opportunity to showcase his skills as one of the reenactors participating in the "living history" that is George Ranch.
While it was normal for most visitors to spend 30 minutes at site within the park, Thomas said visitors would spend hours in The Sharecropper's Farm because of Beringer.
So "Uncle Bob" the sharecropper was born.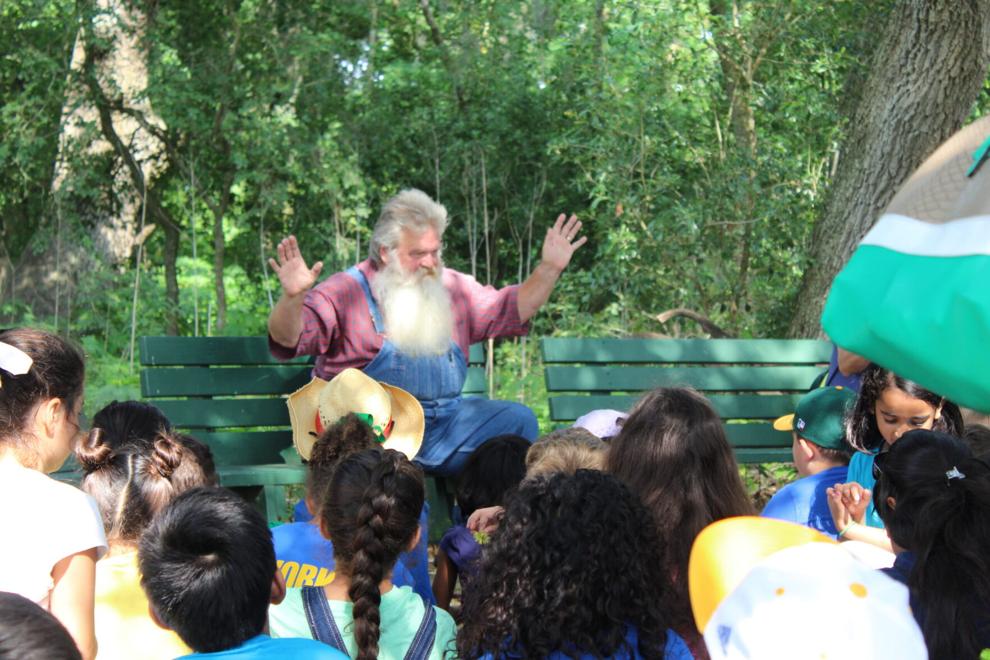 Sherer said Beringer became famous in ranch circles for his encounters with wildlife. From painting wooden eggs to stopping snakes from eating the eggs laid by the hens at the ranch to confronting a bobcat that grabbed one of his chickens, Beringer was never one to shy away from adventure.
Thomas said Beringer was his best friend, and was grateful for the memories Beringer made with Thomas' twin boys, who were born the same year Beringer arrived at the ranch.
"He always had incredible advice about kids and how to raise them," Thomas said. "He was an incredible father."
When the Christmas season rolled around, Beringer would play Santa Claus at the ranch, a job Thomas said he took very seriously.
"He did a lot of things he wanted to do that he didn't have to do," Thomas said. "That was one of the important lessons that he taught me."
Some other Uncle Bob-isms: "Family always comes first" and "Do a good job and do it well."
Thomas hopes Beringer's work ethic and friendly demeanor will live on through Thomas' children.
As a diligent researcher and historian of the Reconstruction Era he was assigned to inhabit, Beringer was also a consummate storyteller, his colleagues said. Thomas believes it will be a fitting tribute if his legacy can live on through memories of those who grew up going to the ranch to visit him and passing them on to future generations.
"He embodied the spirit of the ranch," Thomas said. "People went (to visit the ranch) looking for him. He was an icon of the ranch."