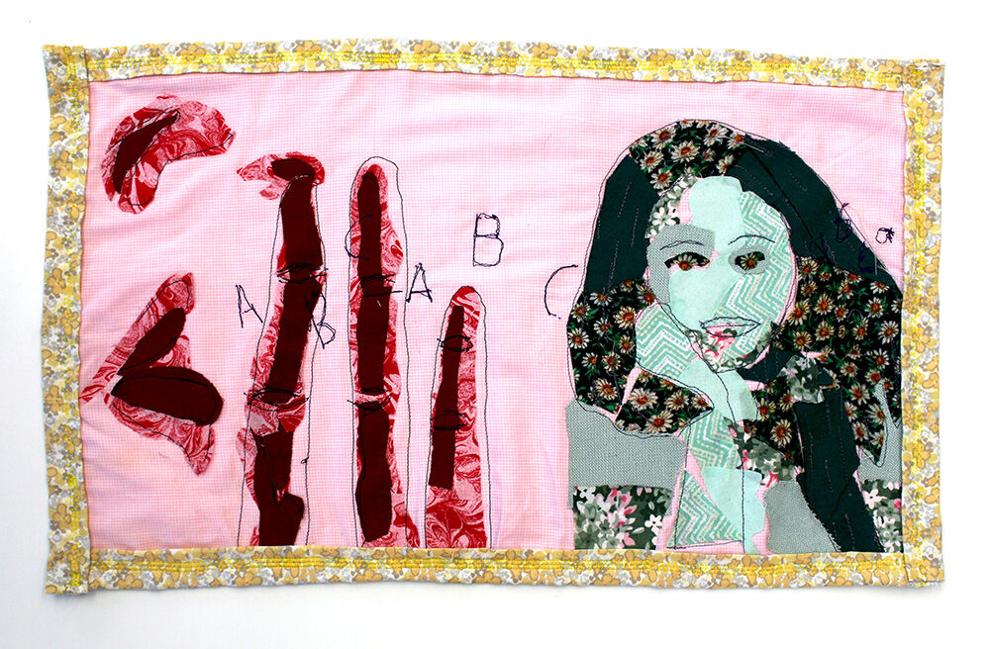 At The WIDE School in Missouri City, Creative Director Marjon Aucoin said art is a means of self-expression for students.
It's not about how they're different, according to Aucoin. It's about the common thread they have of expressing their emotions through creative exploits.
"We're using art as an avenue for understanding," said Aucoin, who runs the school with her older sister, Maryam.
The Missouri City private school, which serves 230 students from kindergarten through eighth grade, is a "place where children are supported as they Wonder, Investigate, Discover and Educate themselves and their community," according to its website. WIDE has servedFort Bend-area communities since 2001.
"A lot of the students who come here may not know that art is a path they're even interested in," Aucoin said. "That's my job in life, to introduce them to who they are and use it as an avenue to express themselves."
That is certainly the case for at least one student at the school, eighth-grader Addison Young.
"At my old school, art was an elective – I never really liked it until I came here, and this is my first year doing art," she said. "I've sewed for a while, but I had never done any art pieces or won any competitions."
That outlet, in turn, has led to several of the school's students placing well at art and writing competitions since the start of this year. Most recently, Aucoin's son Perrin won the 3rd-5th grade category for "Free Education for All," in the Houston Bar Association's Law Day Contest on March 25, while London Casser took second place with "The Equality Committee for an Anti-Racist Country."
Luna Baba won the HBA Law Day's 6th-8th grade category for her piece, "The First Amendment."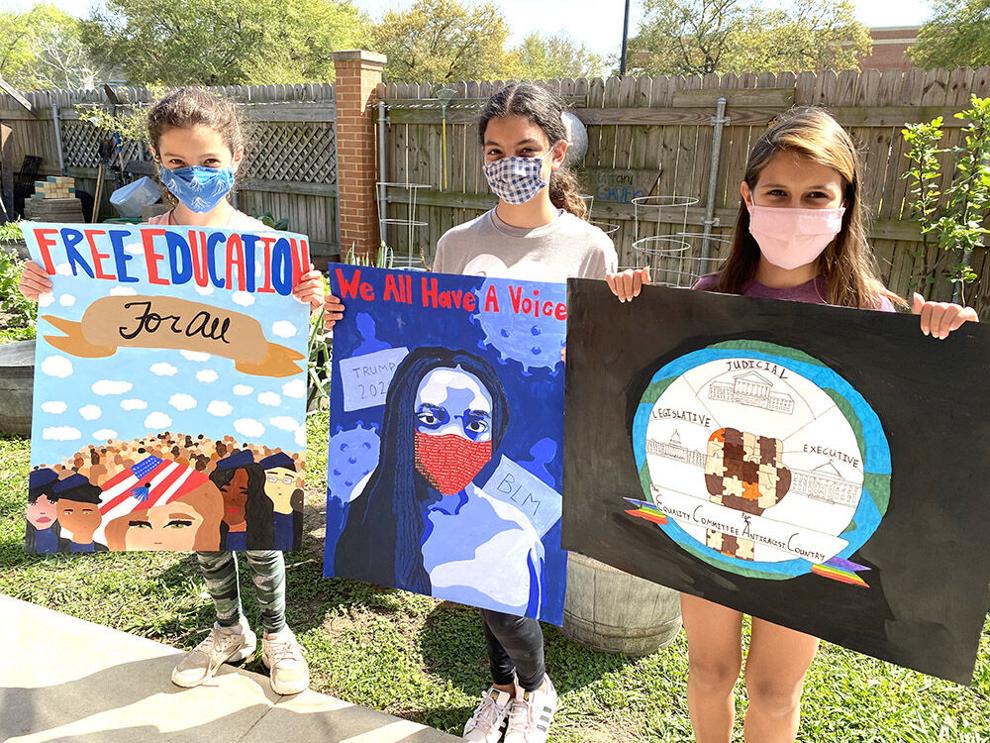 "Some of these pieces they've worked on for months. You're teaching them now that working hard can affect anything – not just art," Aucoin said.
On Jan. 28, students Baba (sixth grade), Ryan Kuo (eighth grade), Tirza Chazaro (eighth grade) and Taylor Finley (seventh grade) were named Best of Show in their respective categories in the Houston Livestock Show and Rodeo's student art contest. Kuo's piece entitled "Moo!" is set to go to auction this Sunday.
Then later in January, several students took home top regional honors in the Scholastic Art and Writing Awards put on by the Alliance for Young Artists and Writers.
Young and fellow eighth-grader Myles Tran won the Gold Key Award, the contest's highest regional award. From there, they automatically advanced to national judging in New York City, which took place in March.
"We only have six eighth-graders (at our school), and four of them placed in the competition. Thousands are submitted, and that one I was just completely blown away by because I didn't know how we'd do," Aucoin said.
Young said her piece entitled "It's Not That I Don't Want to Listen," was a representation of her struggles with concentrating on her work in the classroom at the public school she previously attended.
"When I came here it was way different in terms of how we learn and what we do to learn things. It made me think back to my last few years in public school," she said. "It's not that I didn't want to listen, it was just that I didn't find interest in it so it shows information going in one ear and out the other."
For Tran, his piece called "The Takeover" was aimed at representing the struggles in his home when the COVID-19 pandemic took over. The house, he said, represented the world and how coronavirus had ripped the building apart. It was also a self-portrait of his own mental and emotional state amidst the pandemic.
"Making that art piece really showed what was going on (during that time)," he said. "It showed my worrying, how I was stressed out during all this time."
Those explanations, Aucoin said, are the essence of the WIDE School's aims beyond the accolades. She said the artistic outlet allows for creative ways in which to illustrate their innermost emotions which may not come out easy through typical means of expression.
And it's those moments that have occurred so far this year – and those that may still be to come – that Aucoin said will be burned into her memory.
"(The art pieces) are often self-portraits. They may not be a representation of what they look like, but they're an expression and representation of how the children feel," she said. "To see these kids lay everything out on the line, talk about their most vulnerable times and the things they're challenged with or hope for – and get recognition for it – is just the best moment in any educator's career."
For more information on the WIDE school, visit thewideschool.com.