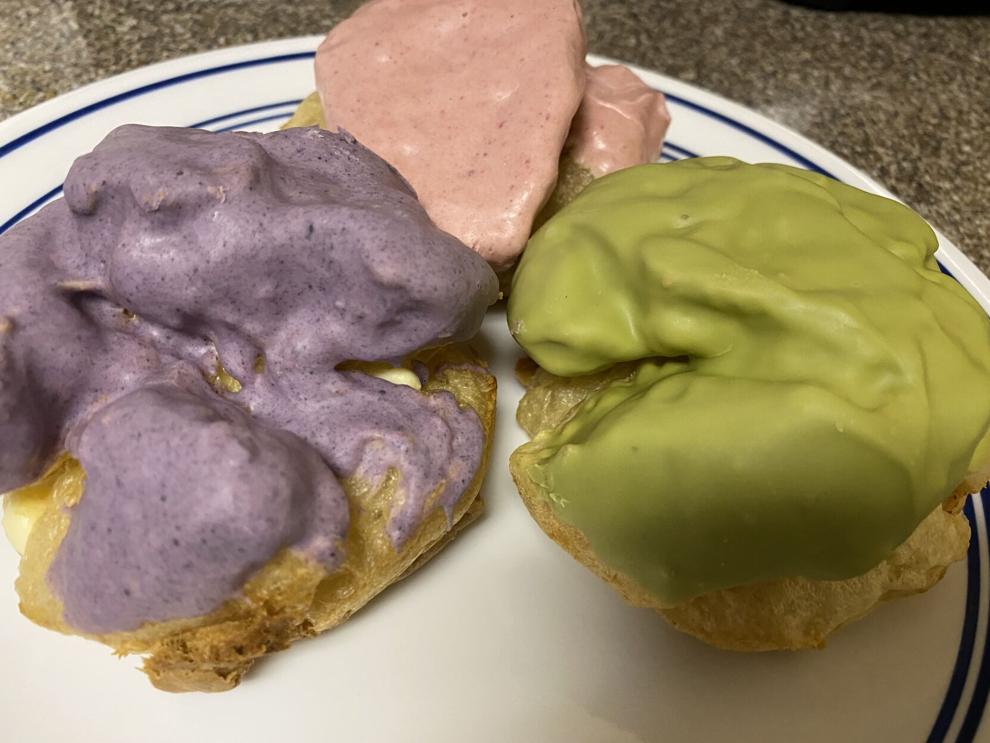 While I don't have much of a personal connection to Japan or Japanese culture, I've long admired from a distance the Japanese way of doing business — exporting some of its most iconic brands across the globe from a relatively remote archipelago with a colorful and youthful pizazz.
One of the most interesting examples of this is the brand Glico, founded by Ri-ichi Ezaki in 1919 when he discovered that oyster broth was rich in glycogen and that glycogen extract could be used to help his son overcome his bout with Typhus, a disease that is carried by fleas and ticks.  
Glico eventually acquired Pocky (which rhymes with hockey), the maker of the chocolate-coated biscuit sticks that have become a global phenomenon and are available in dozens of flavors. 
All of this is to say that Beard Papa's in Sugar Land, which arrived in Fort Bend County in April, may be following a very similar path to success. Hailing from a small bakery in Osaka, Japan, the owner, Yuji Hirota, was known locally as "Beard Papa" for his fluffy white beard and the delectable cream puffs he produced that are now also available across Australia, Canada and throughout the Houston area as well as the U.S.  
According to Beard Papa's, what makes their cream puffs stand out is a double-layered choux (pronounced "shoo"). This delicate pastry dough originated in France and uses the same dough that is utilized to make eclairs, crullers and beignets. Hirota's spin on the classic European cream puff was adding a pie crust on the outside of the pastry, and his standard filling is a mixture of whipped cream and vanilla custard cream. 
The crusts are, with the exception of the original, coated with shells of a variety of flavors. I picked out three different kinds that went for $3.50 each: A ube eclair shell with vanilla filling, a strawberry eclair shell with chocolate filling, and my personal favorite, a green tea eclair shell with green tea filling.  
The green tea is exceptionally refreshing and not too sweet, at least for my tastes. If you're open to really trying something a little out there, you could try the s'mores eclair shell ($3.80), or even the Oreo crumble ($3.80). Looking for something fancy for a special occasion? There's even a creme brulee version ($3.80). 
Beard Papa's
Address: 3516 Hwy 6 S., Sugar Land 
Dining Options: Dine-in, takeout, online ordering available 
Hours: 11 a.m.-9 p.m. daily
Entrée prices: $3.30-$3.90
Kid-friendly: Yes
Senior discount: No
Alcohol: No
Healthy options: None
Star of the show: Green Tea Eclair