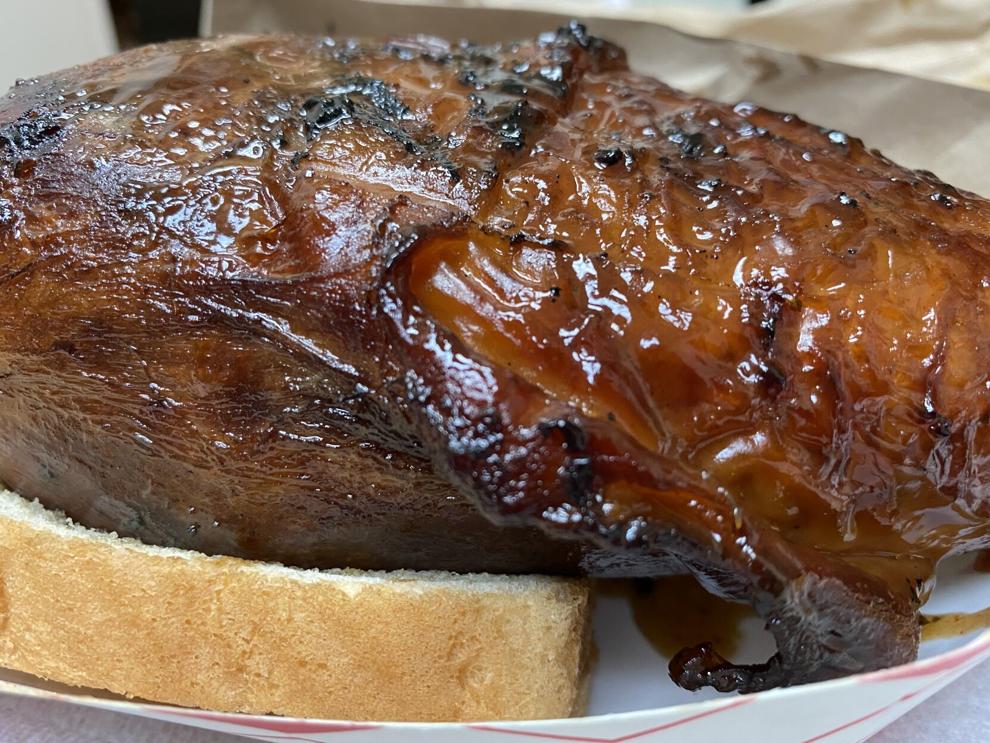 I have not shied away from mentioning my Chicago and Midwestern roots, and they will continue to influence my perceptions and thoughts as I do my best to convince you I have the bona fides of a respectable food critic. 
 So if you'd like to express any residual anger at me for Whataburger being bought by Chicago's BDT Capital Partners in 2019 or anything else you need to get off your chest, feel free to do so, take a deep breath, and come back and read this when you're ready. 
 I know we here in Texas have the objectively, scientifically-tested proof that our barbecue is superior to anyone else's. And I wholeheartedly agree. But you can look no further than Boogie's Chicago Style BBQ on Texas Parkway in Missouri City for proof that the palate of the Fort Bend County barbecue connoisseur is just as welcoming of imports from other parts of the U.S. as it is of grilled meats from Asia or the Middle East. 
Lamont "Boogie" Waits opened his first location in Houston in 2002, but shuttered it in 2017 to concentrate on the Missouri City location. 
"Chicago-style" barbecue has a lot more in common with the Gulf Coast and the South than you might imagine, and a lot of that has to do with the success of its Black entrepreneurs — Harold's Chicken Shack perhaps being the most famous example. 
At Boogie's you'll find Boudin Balls ($6 for five), as well as the full-length version of the Cajun sausage found mainly in Louisiana Creole cooking ($4.50). 
I happened to visit Boogie's on "Jumbo Turkey Leg Thursday" which helped simplify my decision. I did not grow up eating turkey legs like many of you may have at state fairs or at the Houston Livestock Show and Rodeo, and I have not yet been to the famous Turkey Leg Hut in Houston (I promise it will happen soon), so I had little in the way of reference points. 
But I have to say I was impressed from the moment the smell of the smoked turkey leg began to waft from the bag and lingered so tantalizingly in my car on the way back to the office. It was light on sauce, but the juicy, tender meat did most of the heavy lifting as far as flavor was concerned. I was ill-equipped to consume this monstrosity with nothing but my hands and a plastic fork, and went through several napkins and paper towels. There are few things I dislike more than wasting food, and I regret not being able to recover some of the perfectly good chunks between the bones, but I also wanted to strike a balance of not wanting to look like a Neanderthal. (Alas, I might have failed in that quest.)
I went into Boogie's expecting nothing more than a short-lived lift of Chicagoan nostalgia and came out feeling excited to explore what else this Missouri City mainstay has to offer.
Boogie's Chicago Style BBQ
Address: 1767 Texas Pkwy., Missouri City
Dining Options: Dine-in, takeout, curbside pickup, delivery via DoorDash, Favor, Grubhub, and Uber Eats
Hours: 11 a.m.-8 p.m. Tuesday-Thursday, 11 a.m.-9 p.m. Friday, 11 a.m.-7 p.m. Saturday
Entrée prices: $11-$18.25
Kid-friendly: Yes
Senior discount: No
Alcohol: No
Healthy options: None 
Star of the show: Jumbo Turkey Leg