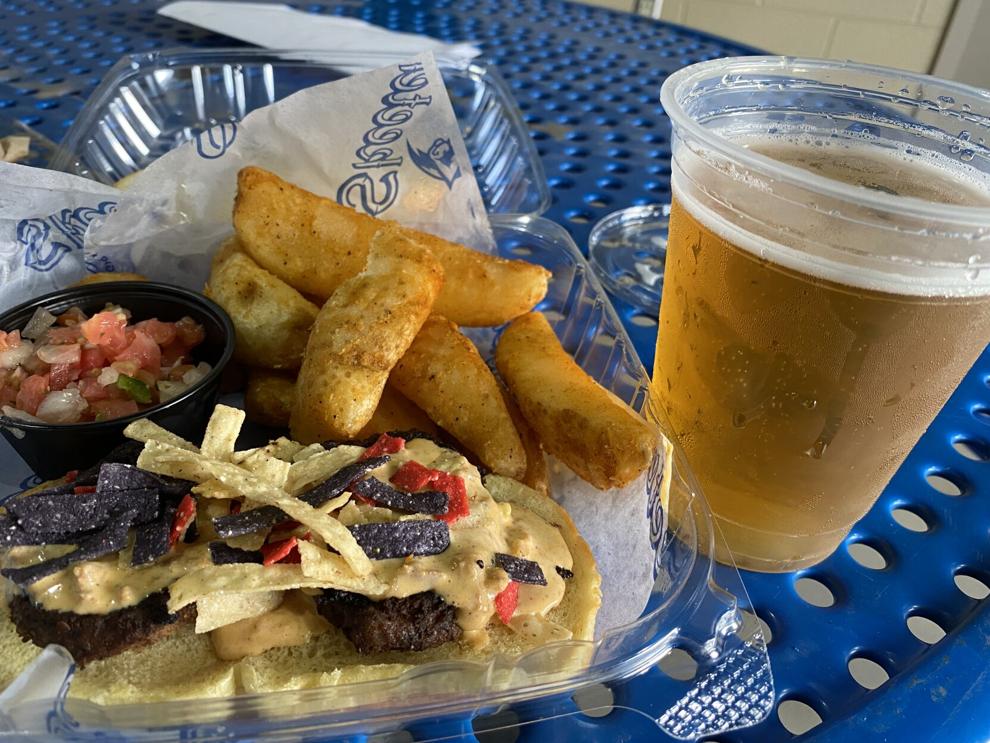 Constellation Field has been a fixture for Sugar Land families for nearly a decade. But ballpark food hasn't always exactly been a highlight of that experience. 
 Slowly but surely, concession stand fare has become more diverse and refined, even if it's not quite as swanky as what you'll find on the club level. 
 You can get an unremarkable but adequate ballpark hot dog, a fountain drink and a bag of Lay's potato chips for $9, as I did. Or you can venture around the concourse and scout out some more adventurous options, as I also did.
 I was at the park for the Sugar Land Skeeters' home opener last Thursday, and the concessions staff appeared a bit overwhelmed by the demand. It was also difficult to determine the more specialized menu items without peeking at the head of the line, as there were no TV screens or signage visible unless you were standing at the counter. I'm not going to hold that against them, though, as the final product was worth the wait. 
 I'm referring to the El Paso Sliders ($20) which were the "Burger of the Homestand." This rotating menu feature is a nod to the culinary traditions and tastes of the Skeeters' opponents throughout the 2021 season. 
 As I waited, I got a glimpse of the most popular items on the menu that fans were ordering, including The Mound, ($9.50) a pile of brisket with potatoes, chives, and shredded cheese, as well as Sausage Burnt Ends ($9) and Mac and Cheese ($5).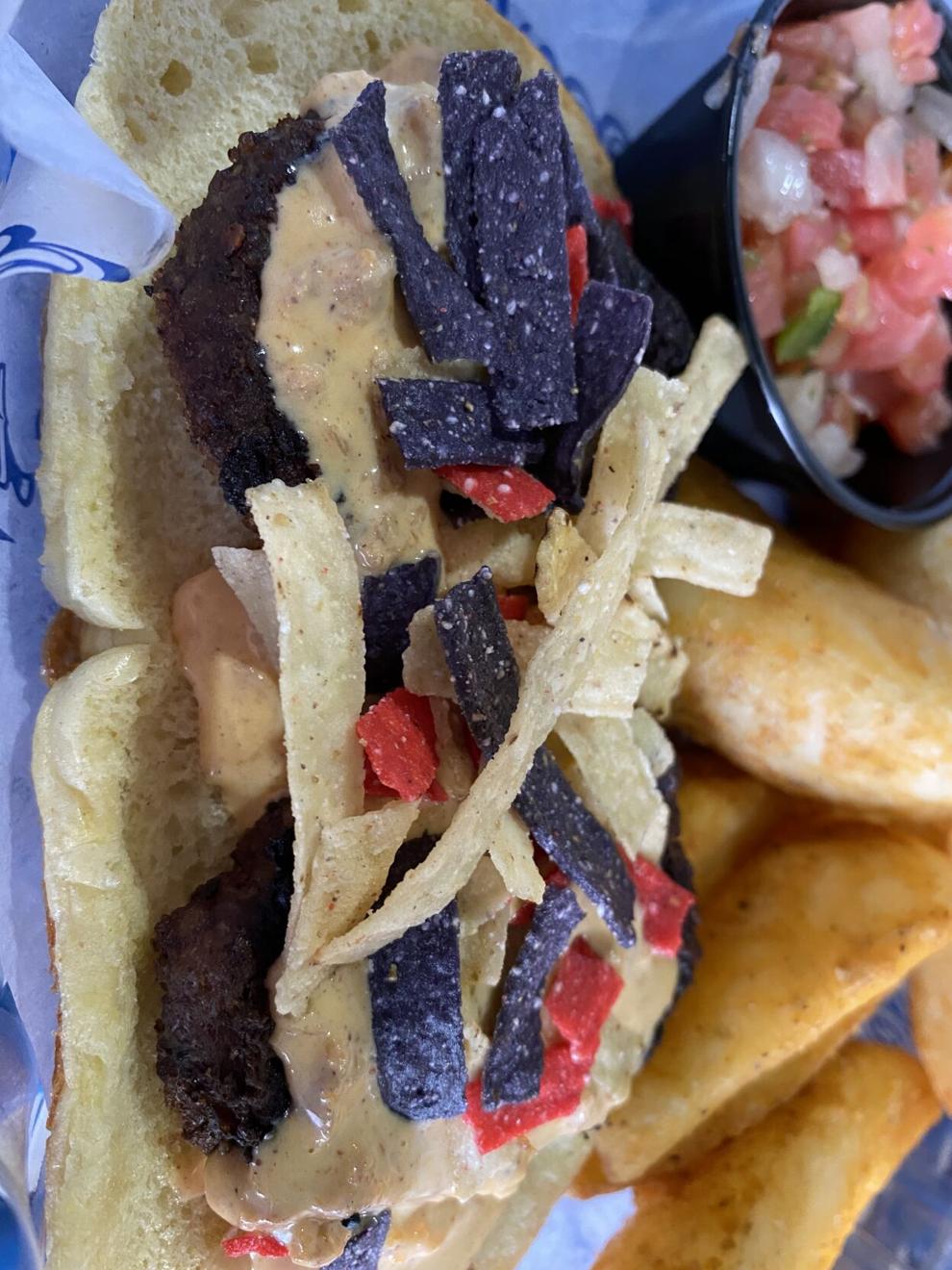 There were Tex-Mex options and more conventional bites elsewhere, but the barbecue stand was a rather easy decision. The Skeeters' vendors used meats from Prasek's Family Smokehouse an hour south of Sugar Land on Highway 59 in El Campo.
 The sliders were served on connected buns like Siamese twins, with piping hot steak fries and pico de gallo, along with a garnish of tortilla strips and queso. 
 I washed it all down with a Saint Arnold H-Town Pilsner ($8), a Bohemian-style pilsner that was a fusion of malt and hop flavors. Local drafts from Texas Leaguer Brewing Company in Missouri, along with Karbach Brewing Company and Shiner Bock, are also available.
Constellation Field
Address: 1 Stadium Dr., Sugar Land
Dining Options: Dine-in only
Hours: Gates open one hour before scheduled game time 
Entrée prices: $9-$20
Kid-friendly: Yes
Senior discount: No
Alcohol: Yes
Healthy options: No
Star of the show: El Paso Sliders