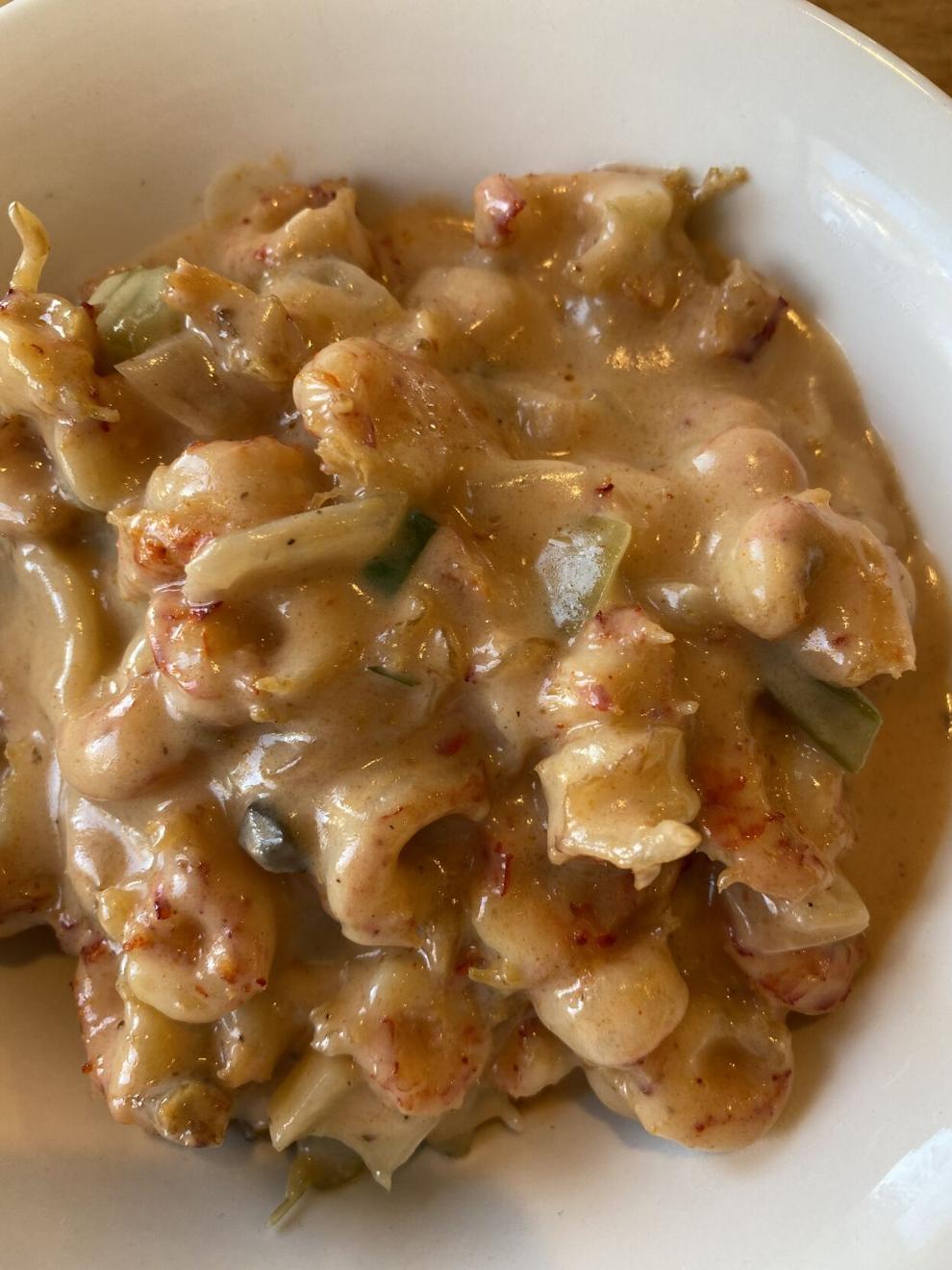 The latest stop on the Fort Bend County Crawfish Season express didn't leave much room for error with the high expectations it set from the moment I looked at the menu.
Pier 61 Asian Cajun billed itself as "Southwest Houston's hottest seafood spot," and I can confirm the Stafford restaurant is worthy of the boast. 
The recent Viet Cajun phenomenon is one of the best and most Houstonian of traditions that stems from the Louisiana heritage of Cajun cuisine. 
I had the Crawfish Etouffee ($8 for a bowl, $5 for a cup), which is typically served as a soup, as it was for me. Etouffees are thicker than a gumbo and usually include a single meat or fish, while a gumbo will feature a mix of shrimp, andouille sausage and chicken, for example. 
The crawfish tails made a beautiful, buttery stew with steamed rice, seasoned with lemon and cayenne pepper. This is comfort food in its purest form, and I wouldn't have changed a thing about it. 
My lunch companion had the Pineapple Fried Rice ($12.99), a heaping mound of rice that was larger than she had expected, though she was happy to have plenty to take home. 
If you're craving something a bit heavier, the Fried Crawfish Platter ($10.99) comes with a choice of several sides. Among them are hush puppies, French fries, sweet potato fries, coleslaw and garlic bread.
There's also a Family Combo ($22.99) with three pieces of catfish, six pieces each of shrimp and oyster and the same choice of sides.
Here are some appetizers that are on my radar for my next visit to Pier 61. They should be on yours, too: 
Wonton Crab Puffs ($7.50)
Kick'in Frog Legs ($5.99)
Gator Bites ($7.99)
Had I had room for dessert, I would have gone straight for the Fried Cheesecake Wonton ($5.99), which is three pieces of cheesecake served with mango dipping sauce and a scoop of ice cream. Another one for the sweet tooth in your life: the Tempura Fried Ice Cream ($5.99) is served with chocolate or strawberry syrup. 
Pier 61 Asian Cajun
Address: 12106 Murphy Rd., Stafford
Dining Options: Dine-in, curbside pickup, delivery via DoorDash, Grubhub, Seamless, Uber Eats
Hours: 10 a.m.-9:30 p.m. Monday-Thursday, 10 a.m.-9 p.m. ​​Friday-Sunday 
Entrée prices: $7.99-$12.99
Kid-friendly: Yes
Senior discount: No
Alcohol: No
Healthy options: None
Star of the show: Crawfish Etouffee