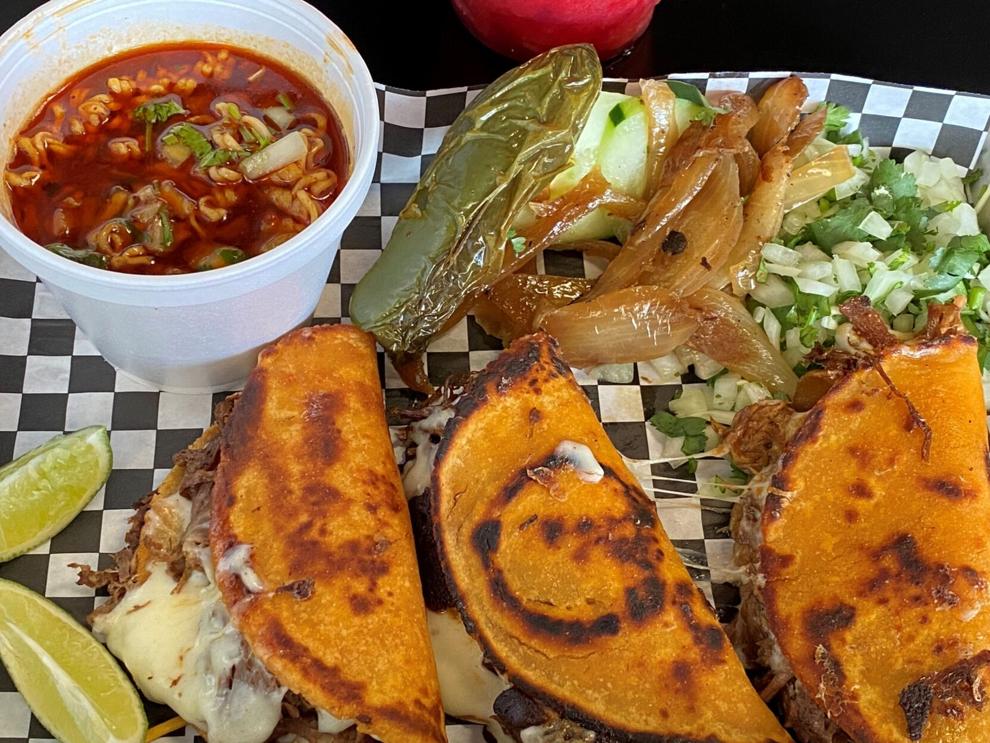 By STEFAN MODRICH 
At Houston's Southwest edge in the Ridgemont neighborhood in the Fort Bend County portion of the city, you'll discover Doña Leti's Restaurant & Bar, one of the area's most fascinating collections of Latin American cuisine.
I had some trouble finding the place at first, because the restaurant, which had its grand opening back on May 31, is tucked into a strip mall partially obstructed by trees and shrubbery off of Post Oak Road with a banner hanging over the sign of the taqueria that previously occupied the space.
But locals have had no such issues as word of mouth and a small but loyal group of Instagram followers have contributed to the grassroots marketing of one of the most vibrant spots in the city. Ana Leticia Hernandez, a mother of three who fled El Salvador for Texas and has been in the U.S. since 1990, has seen her business blossom from a food truck to a brick-and-mortar location.
Like some of you may be doing at some point during your time at home with family throughout the holidays, we're going to start with dessert first. There's a reason why the restaurant is also known to locals as "Frutas Doña Leti's" after all.
The raspado, also commonly referred to as a raspa, is a common feature of Mexican-American and Latino culture, particularly in Texas, from the Rio Grande Valley all the way up the Gulf Coast to Greater Houston. And whether you prefer the natural sweetness of fresh fruit or the sugar high of the added candies and flavors, or some mixture of both, there's almost certainly a flavor for every palate.
More than likely, you're familiar with a Chamoyada or a Mangonada ($5). Doña Leti's claims it has the best version of the iconic frozen beverage in Houston.
There are few things I enjoy more than watermelon on a warm day. That said, there's no reason you should limit your consumption of raspas to dog days of July and August. To me, the best choice available on my draft board was the Sandiada ($8), affectionately known as "Sandia Loca" in some circles.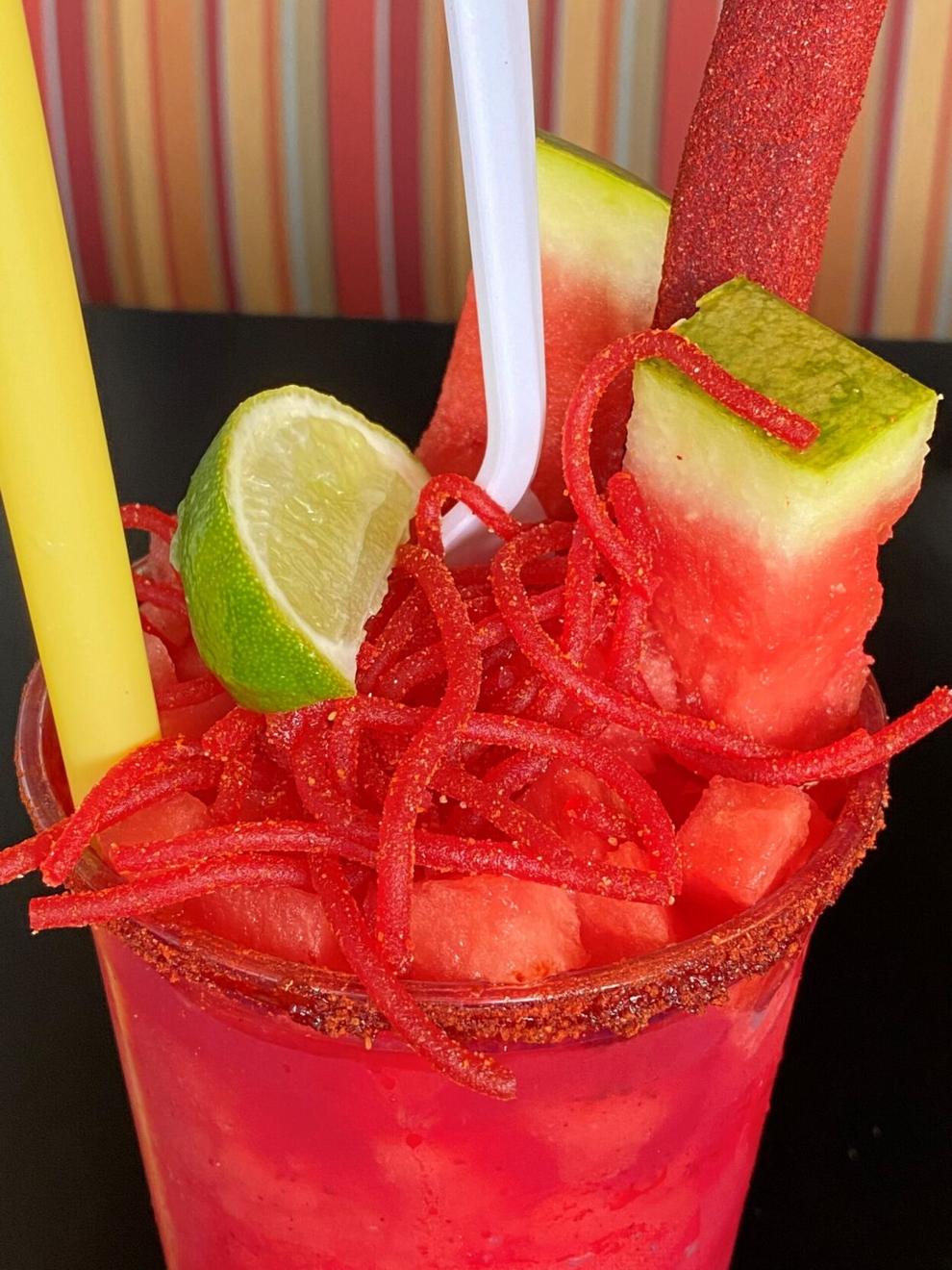 The refreshing watermelon puree, which makes up the body of the drink, is met with an elaborate dressing of watermelon wedges, a tamarind straw with its seasoned, sour candy that packs a punch, and garnished with Pull N' Peel Twizzlers licorice strands.
While I could have left it at that and called it a day, there was important work still to be done.
Birria, the classic slow-cooked dish from the Mexican state of Jalisco, is one of the signature meals available at Doña Leti's. It can be made from goat, beef or lamb meat, but the Birria plate you'll have here is with beef, marinated in an adobo sauce made of vinegar, dried chiles, herbs, and spices before being cooked in a broth. For $14, you can get a plate with three tacos, a generous helping of grilled onions and cilantro, and consomé, a broth or stock which can be used for dipping the tacos. It is also used along with oil to fry the tortillas.
If you'd like to explore Birria in a few different formats, you can opt for the sampler plate ($17), which comes with a taco, a queso taco, and a mulita, a crispy taco shell that resembles a quesadilla or a Colombian arepa.
Doña Leti's
Address: 16101 South Post Oak Rd. Suite E, Houston
Hours:11 a.m.-8 p.m. Tuesday-Saturday
Dining Options: Dine-in, takeout, and no-contact delivery available via DoorDash and Uber Eats.
Entrée prices: $4.50-$16
Kid-friendly: Yes
Senior discount: No
Healthy options: None
Star of the show: Birria