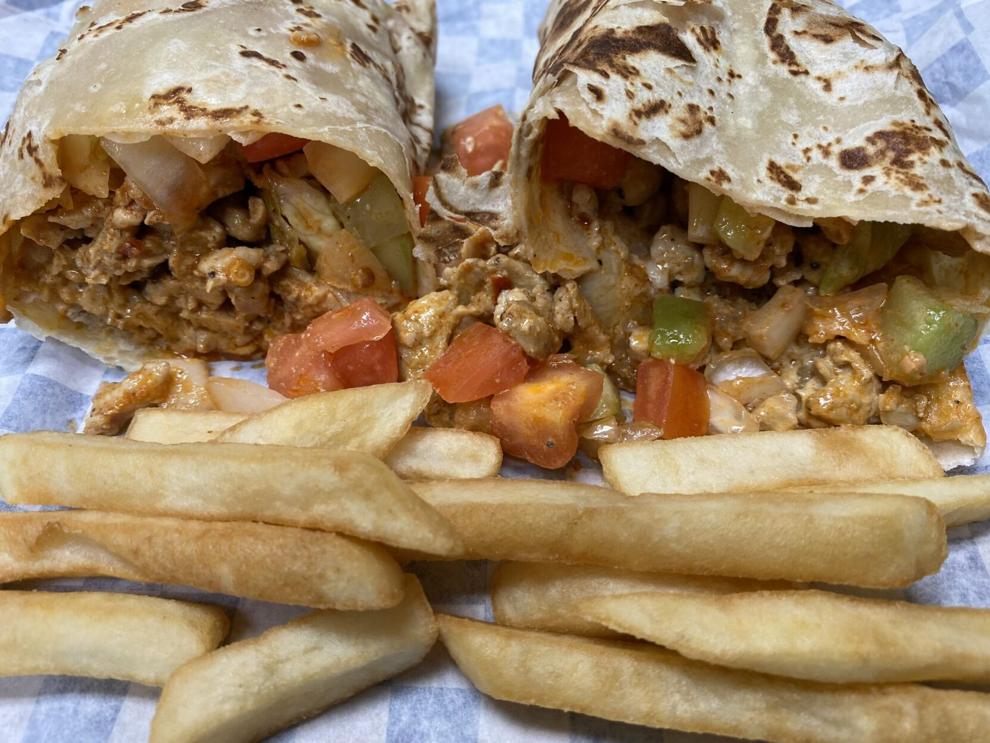 By STEFAN MODRICH
The best food concepts aren't always the most gaudy or trendy. They're born of necessity, a utilitarian ethos shared by working people who want to grab a quick meal that will leave both them and their wallets filled.
This is how Halal 5, located at 1611 W. Airport Blvd. Suite A in Meadows Place, has made a name for itself in a market saturated with dozens of Halal, Middle Eastern and South Asian options.
The restaurant's website describes itself as a "melting pot of Middle Eastern and Mediterranean flavors." There is another location at 10714 West Bellfort St. in Houston.
Another customer at the Meadows Place location had his own theory — after asking me if I was a regular, a man sitting at a corner booth opposite my place at the counter told me he tasted some influences from Mexican cuisine in his wrap.
I think he might be onto something, and in the best possible way. Chicken shawarma is one of my favorite dishes, but Halal 5's Chicken Shawarma Wrap ($6.99) has some extra kick to it, and I loved every bite. The chicken was juicy and tender, and the wrap had a similar texture and consistency to the sort of flour tortilla commonly used in a burrito.
Tomatoes, peppers and onions are the holy trinity of vegetables for me, and when it comes to a sandwich, wrap or rice bowl, they can be the best friend of your protein of choice.
As you may know, Halal meats are prepared according to Islamic principles, and Halal means "lawful" or "permitted" in Arabic.
So while you won't find pork on the menu, you'll have plenty of other mouthwatering choices. All of the chicken entrees are $6.99, and all of the beef entrees are $7.99.
The BBQ Chicken Boti Paratha Roll is another exciting option, with onion, tomatoes and special chutney. You can also get a Beef Shawarma Wrap or a Beef Kebab Roll, which features the same accompanying ingredients as the Paratha Roll.
You can order dine-in, to-go or online via Grubhub. But if you feel comfortable stopping by for a bite to eat, I'd recommend it. If I learned anything during my time at Halal 5 it's that we should continue to cherish and patronize places that encourage strangers to socialize politely — from a safe distance, of course — because during these tumultuous times, these pillars of our communities can be the best cure for the anxieties and uncertainties we all face.
Halal 5
Address: 1611 W. Airport Blvd. Suite A, Meadows Place
Hours: 11 a.m.-10 p.m. Monday-Saturday
Entrée prices: $6.99-$7.99
Kid-friendly: Yes
Senior discount: No
Healthy options: None
Star of the show: Chicken Shawarma Wrap