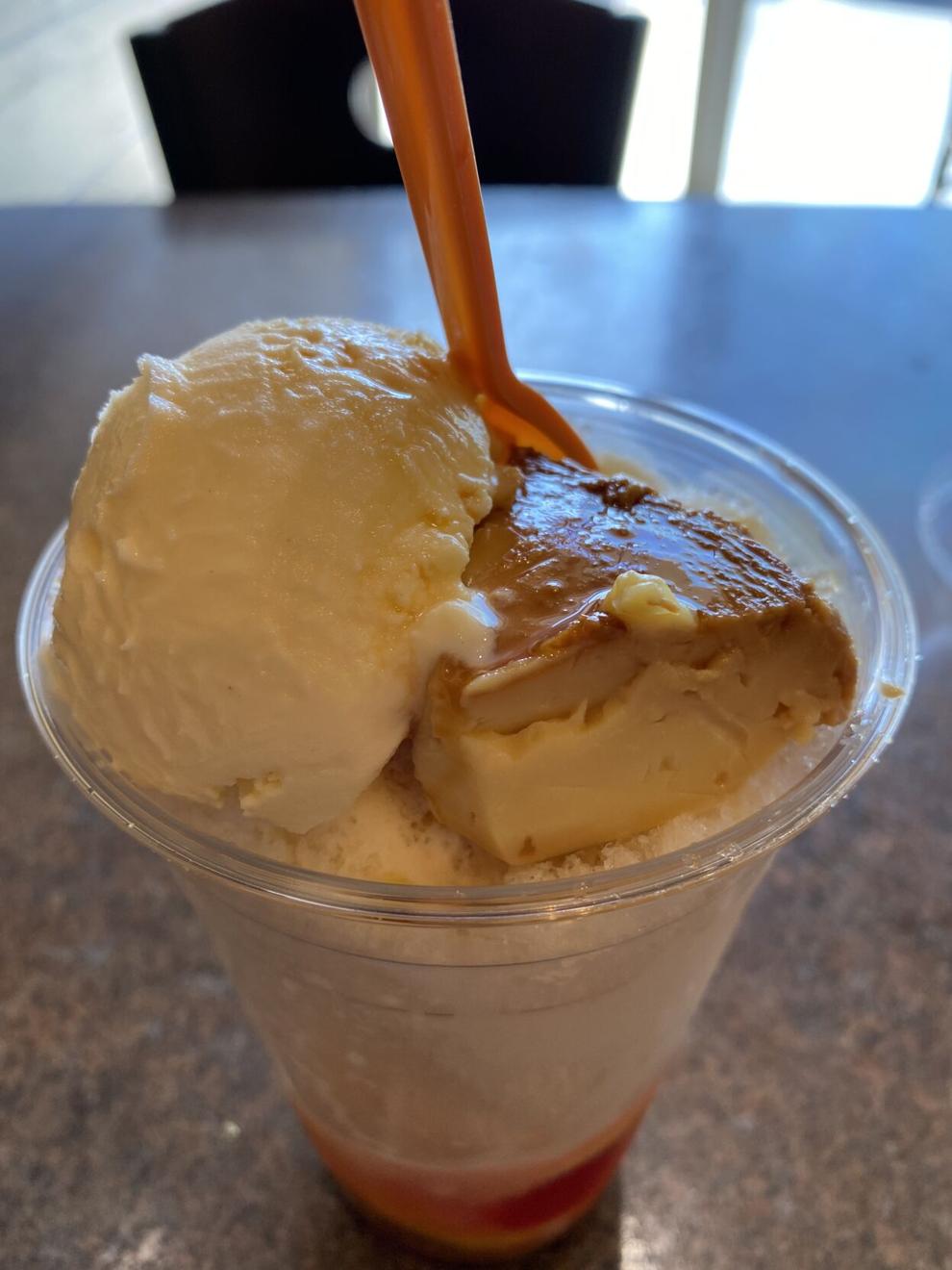 Recently, I scratched the surface of the Filipino food scene in Fort Bend County with a visit to popular fast food chain, Jollibee. 
 To get a more complete and authentic experience, I sought out Jambeto's Bakery & Cafe in Stafford. 
 Jambeto's is small, but cozy and roomy, with a laid-back vibe. It had plenty of natural light, and the only other customers dining in during my visit were a comfortable distance away. 
I kicked things off with a familiar favorite, the Pancit Palabok ($9.50). The Jambeto's version of this Filipino classic features sauteéd rice noodles in pork sauce topped with cooked shrimp, hard-boiled eggs and chicharones. They also have a vegetarian rendition, a chicken and shrimp combo, and standalone chicken and shrimp palabok options. 
The textural variety was on-point with the Pancit Palabok, as the eggs, chicken, and shrimp were accompanied well by the noodles and the pork sauce. 
The Spanish influence of Jambeto's is undeniable, with a nice selection of beef and chicken empanadas ($1.45 each). For $1 extra per dozen, you can have them deep fried. 
For those with a sweet tooth, the Pan de Ube, braided loaf of bread with a sweet potato filling, and the Pan de Mongo, filled with mongo (red mung bean), are each $3.99. Pan de Coco, Jambeto's interpretation of traditional Pan de Sal, features a roasted coconut filling and sells for  $3.99 for a pack of four. 
At long last, I was able to fulfill my wish of trying the coveted Halo-Halo ($5.95).
This delightful mixture of shaved ice and milk with various boiled sweet beans and fruit is topped with a flourish of flan ice cream. It may be something of an acquired taste, but I would definitely order it again. While admittedly, beans and corn kernels are not something you find in most western dessert, and the texture of the shaved ice made it difficult to consume, it was certainly worth the effort and the patience to give each individual ingredient its time in the spotlight — a virtual Thanksgiving feast of a dessert and a world of flavor at your fingertips.  
Jambeto's Bakery & Cafe
Address: 609 Dulles Ave. Suite 750, Stafford
Dining Options: Dine-in, curbside pickup, delivery via DoorDash
Hours: Noon.-6 p.m. Tuesday- Saturday
Entrée prices: $7.99-$16.99
Kid-friendly: Yes
Senior discount: No
Alcohol: No
Healthy options: Vegetarian options available
Star of the show: Halo-Halo