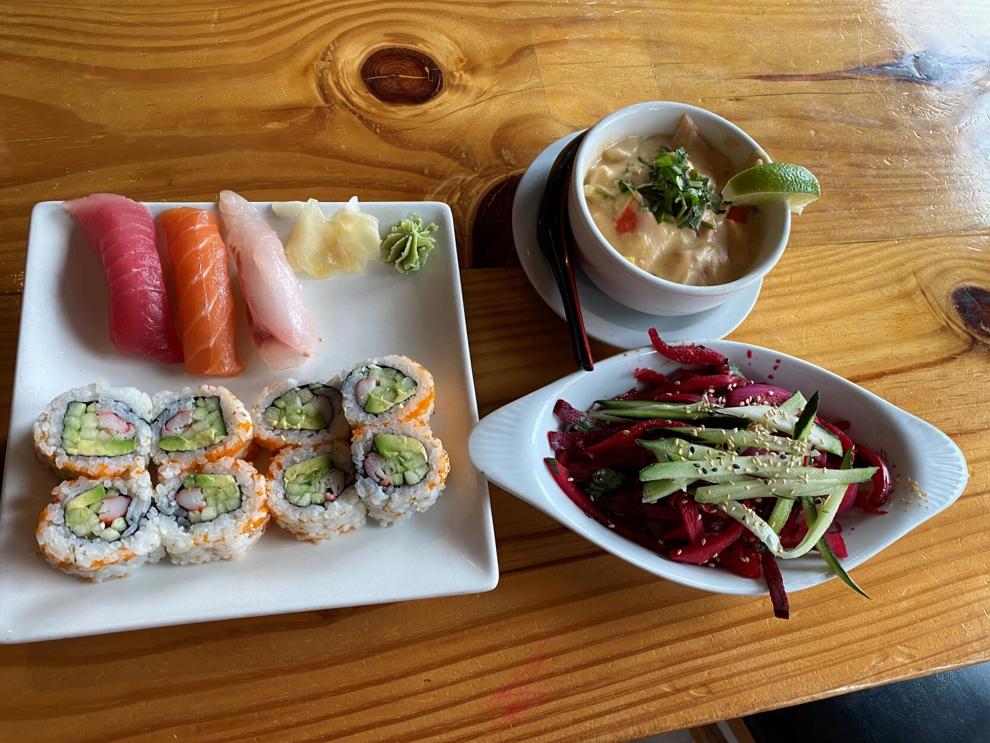 Tucked in between Highway 59 and Highway 6 at Sugar Land's Town Square, Japaneiro's offers one of the best lunch deals I've seen west of the Fort Bend-Harris County line. 
As the name indicates, Japaneiro's is a Japanese-Latin fusion restaurant brought to you by the same fine folks who started Jupiter Pizza & Waffles and Guru Burgers & Crepes — Robert White and Victor Litwinenko. 
 Unlike White and Litwinenko's other excellent culinary projects, Japaniero's walks the tightrope of being both delicious and health-conscious. Its menu is a star-studded one and has helpful color-coded markers to identify the dozens of vegetarian and gluten-free options as well as its spicy dishes. 
I entered into my meal with some skepticism, having within the last few years tried some attempts at Latin-influenced sushi elsewhere that were gaudy and saturated with clashing flavors, practically drowning the sushi rolls in sauces. After that, my self-imposed sushi embargo lasted for quite a while. 
 Thankfully, I encountered no such issues at Japaneiro's. Ordering off the lunch menu ($12.99), which is open from 11 a.m.-3 p.m. Monday-Friday, I found great difficulty in trying to elevate one dish over the other as my star of the show. The opening act was a Seafood Chuppe ($2 extra), a Latin chowder with crab meat that is common in the Andes Mountain region of South America. 
 I paired it with the Daikon Slaw, an incredibly satisfying salad with pickled Daikon radishes, shredded beets and cucumbers, sprinkled with sesame seeds. It was the perfect palate cleanser in between bites of California sushi rolls slathered with wasabi. The presentation of the eight sushi rolls and the nigiri, a small sampling of raw tuna, salmon and hirame, a white fish, was colorful and visually appealing. 
 Japaneiro's sets the standard for affordable, healthy fine dining, and it sits atop my personal leaderboard thus far as the best Fort Bend County restaurant I've tried in 2021.  
 Japaneiro's
Address: 2168 Texas Dr., Sugar Land
Dining Options: Dine-in, takeout, delivery via DoorDash, Favor, Grubhub, Postmates, UberEats
Hours: 11 a.m.-9 p.m. daily
Entrée prices: $9-$30
Kid-friendly: Yes
Senior discount: No
Alcohol: Yes
Healthy options: Vegetarian, gluten-free
Star of the show: Sushi sampler