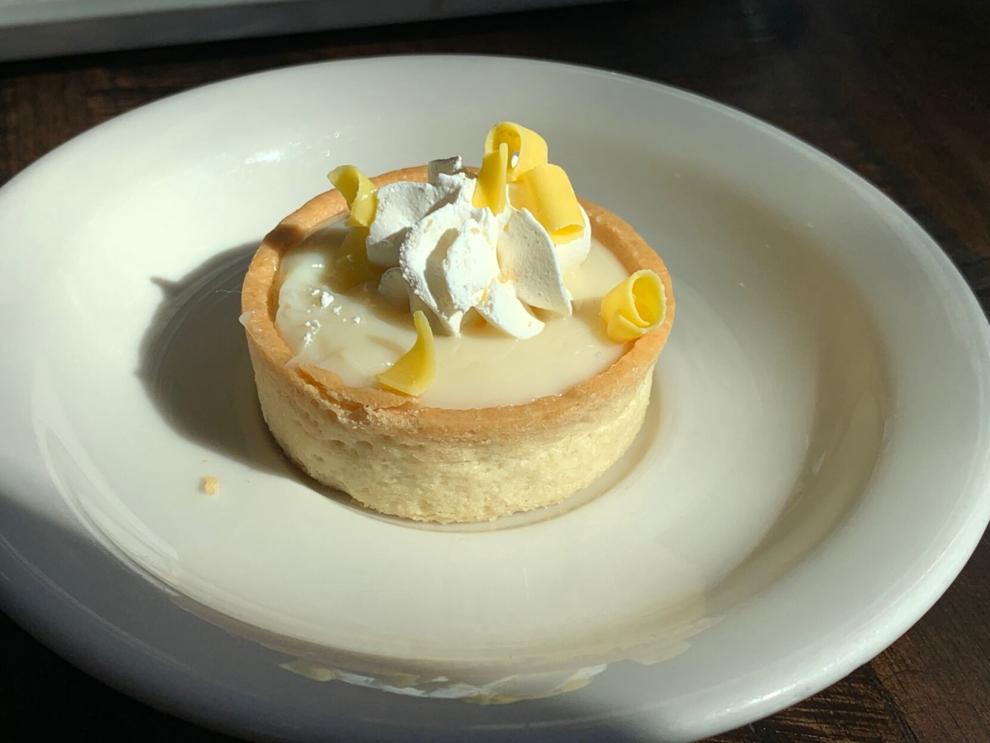 When you are the restaurant critic for a community newspaper with an ambition of exploring what are still relatively new surroundings during a global pandemic, you quickly get used to the solitude of dining alone. It's drawn some parallels to my former life as a sportswriter on various high school and college beats, though I was much more indiscriminate and less sophisticated with my food choices back then. 
So this time, I had the chance to bring a colleague — Zelie Morrow, a senior at Elkins High School who is spending a semester with our team at the Fort Bend Star as part of Fort Bend ISD's Mentorship program. 
Her mother and grandmother are of French descent, so I thought it would be appropriate for us to check out La Madeleine, a French bakery and cafe with origins in Brest, a city in the northwest part of France. It first made its way to Texas by way of Dallas in 1983. 
It's not often I get to include additional perspectives into a review, particularly someone with firsthand knowledge of French cuisine and culture. So I welcomed the opportunity to have Zelie's thoughts incorporated along with my own. 
Her impressions of La Madeleine's interior was that it resembled a place you might find in the fictional Hogsmeade Village of the Harry Potter universe. She observed that it had "lots of floral art and framed wine boxes on the wall, adding to its breezy, French cafe atmosphere."
Because most people I know who are cooks or foodies cannot seem to get enough of this word, I decided to order the Charcuterie Sandwich ($7.99). While not as extravagant as the wooden boards filled with expensive cheese and deli slices, my sandwich did have salami, white cheddar, cornichones (pickles), dijonnaise and spring mix greens tossed in a French vinaigrette dressing on a fresh baguette. While I am strict and extreme in my opposition to mayonnaise when I can be bothered to scrutinize ingredients ahead of time, I made an exception for the mayo-mustard mix that was the proverbial glue that held together this simple, yet light and satisfying lunch option.
What is a visit to a French bakery without a dessert? Zelie being the expert, she chose a mini Lemon Tart ($2.09). 
Small though it was, she told me the tart packed a zesty punch, and she was also impressed with the presentation and plating.
"The lemon tart was delicious, with just enough sweetness to balance out the lemon flavor without entirely drowning it out," Zelie said. "The crust was a bit crumbly once it was broken into, but it stuck together with the curd well and overall was quite nice. It was small and cute, just fitting into the little indentation of the plate, yet just big enough to satisfy a sweet tooth."
La Madeleine 
Address: 2675 Town Center Blvd., Sugar Land
Dining Options: Curbside pick-up, delivery via Doordash, Grubhub, Postmates, Seamless, UberEats 
Hours: 7 a.m.-9 p.m. daily 
Entrée prices: $6.29 - $10.49
Kid-friendly: Yes
Senior discount: No
Healthy options: Yes
Star of the show: Lemon Tart