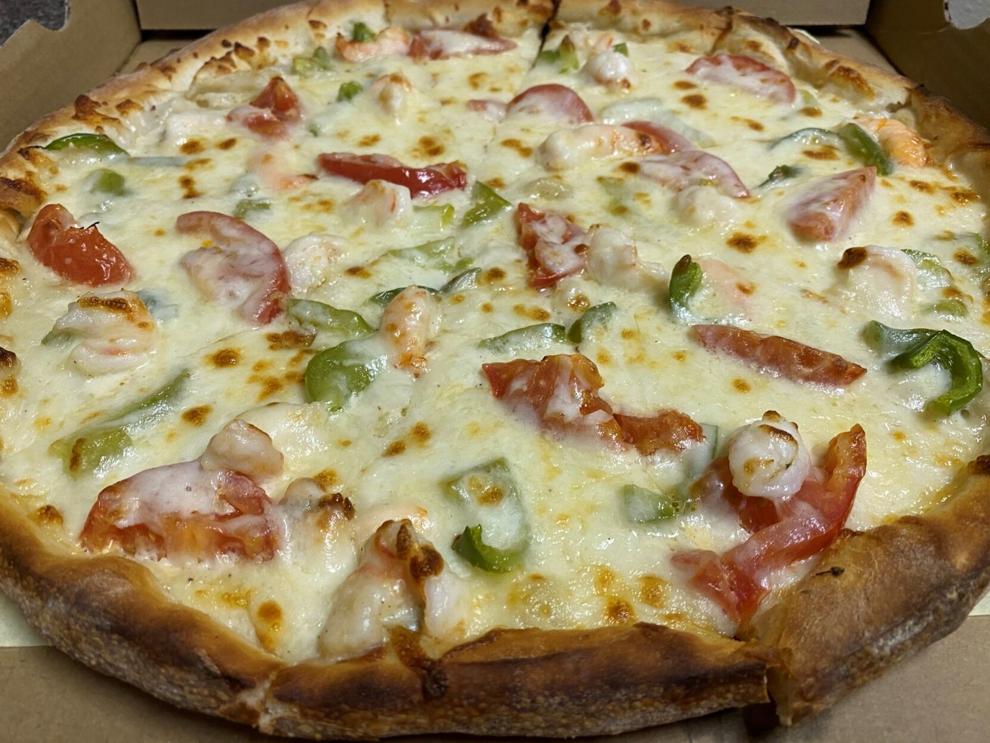 By STEFAN MODRICH 
Where do you go when you want to venture off the beaten path but still have a craving for the familiarity and dependability of your favorite comfort foods?
I hopped in my car, headed north on Highway 6 and ended up at Napoli Express Pizza in Sugar Land.
For those of you who have regularly read my column or follow me on Twitter, you may know that I originally hail from Chicago. But I promise you that unlike the newest hit Netflix series Emily in Paris, we will not be discussing the merits of deep dish from Lou Malnati's here, and I'll spare you the tiresome debate that usually follows anytime someone brings up pizza from the Midwest or the East Coast.
Napoli is perhaps better known to us stateside as Naples, but you won't find the Neapolitan pizza that originates from Southwest Italy at Napoli Express.
And while I was a bit disappointed by that upon my first glance at the menu, I still decided to give it a chance. Napoli Express fulfilled a guilty pleasure of mine that I only rarely indulge with deep dish trips to Chicago, and it's a pizza absolutely loaded with cheese. I acknowledge that it might not be for everyone, so if that is the case for you, I'll circle back later to go over some other options.
I had the large Shrimp Alfredo pizza ($16.99), which at 16 inches is plenty for two people or maybe even good for a day or two of leftovers. As mentioned, the cheese is a dominant factor here, but the dough and crust are appropriately thick enough at the foundation to absorb it. My only complaint about the Alfredo sauce is I could have used more of it, which would bring out the shrimp a bit more. I have to give them credit for the concept, but it might be better served with a more traditional Neapolitan minimalist approach.
Napoli Express pizzas come in four sizes: small ($10.99)  medium ($12.99)  large ($16.99) or extra-large ($19.99) and multiple varieties. The New Halal Meat Lovers features beef, pepperoni, gyro meat, and mozzarella cheese and the Salciccia, featuring a hearty Italian sausage from Calabria, a region in the southernmost portion of Italy, along with mushrooms and mozzarella.
For the vegetarian crowd, the Mona Lisa (spinach,​​ feta cheese, fresh tomatoes, mozzarella) and Four Cheese Pizza (mozzarella, provolone, parmesan, ricotta) and Margherita (pesto sauce, olive oil, garlic, tomatoes and mozzarella).
Napoli Express also has several classic crowd-pleasers that will likely appeal to both the die-hard Italian food lover and more casual diners.
Always a good bet are the Chicken Marsala ($11.99), sautéed chicken breast in marsala wine sauce with mushrooms and served over spaghetti, and the Penne ala Napoli ($12.99) with its namesake noodles, Italian sausage, chicken, broccoli, mushrooms and fresh garlic, topped with Romano cheese.
Your Italian family dinner or date night at home won't be complete without a dessert. On offer are chocolate mousse cake ($3.99), cannoli ($3.50 each), New York cheesecake ($3.25) and tiramisu ($4.50).
Napoli Express Pizza 
Address: 10145 South Highway 6 #200, Sugar Land
Dining Options: Takeout, delivery via Uber Eats
Hours: 10:30 a.m.-9 p.m. Sunday, Monday, Wednesday and Thursday, 10:30 a.m.-10:30 p.m. Friday-Saturday
Entrée prices: $8.99-$19.99
Kid-friendly: Yes
Senior discount: No
Healthy options: Penne Primavera ($10.99), Eggplant Parmesan ($9.99)
Star of the show: Shrimp Alfredo Pizza