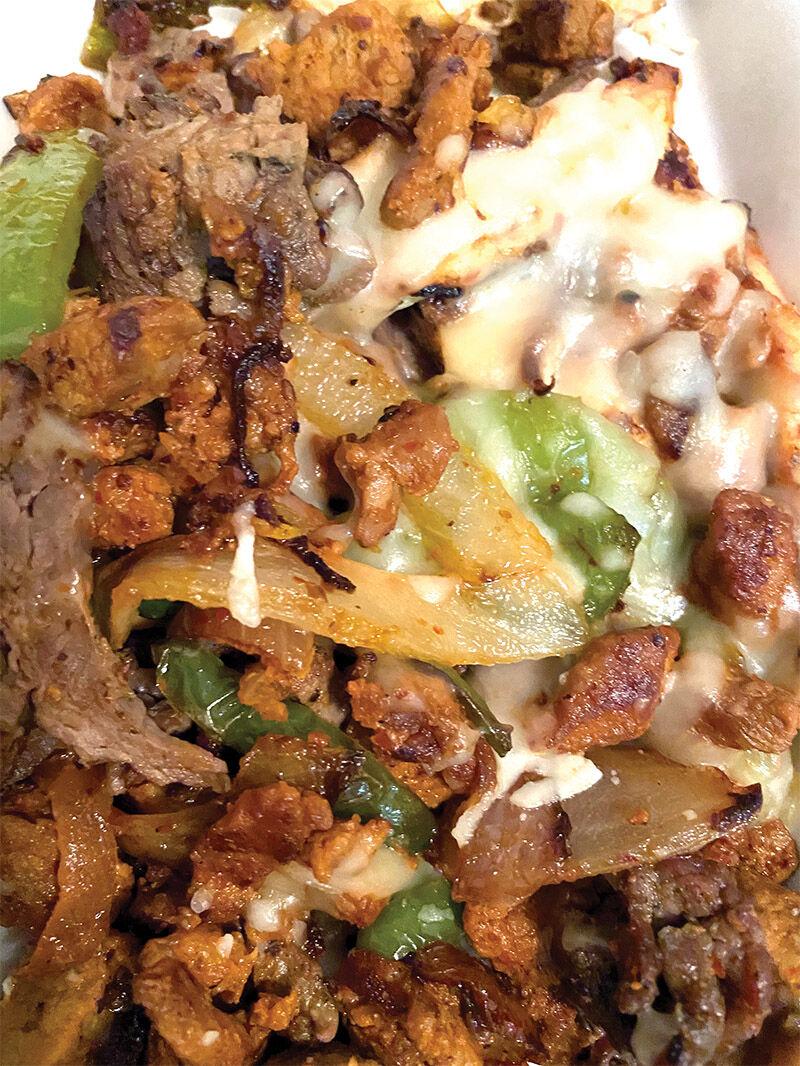 Set your phone's navigation app on course to a Mexican restaurant in the Houston area and you're bound to pass dozens of them on the way. 
 If you're not discerning, it might make little difference to you whether or not you're having Tex-Mex or some other Latin fusion or sampling traditional staples from Durango or Jalisco. And when you order Mexican food or prepare it at home yourself as often as I do, it can be difficult to find something memorable or worth revisiting. 
But in Raizes Mexican Kitchen in Stafford, I found exactly what my empty stomach was looking for. 
Raizes is the creation of Aristo Gaspar, a native of Michoacán, Mexico who has been in Houston for 30 years. He studied culinary arts in Mexico City at the Escuela De Gastronomía Mexicana, where he received his certification in Mexican Gastronomy. 
I admired Gaspar's patience as I am notoriously indecisive when mulling over menus. Ultimately, I decided on the Alambres ($11.95) which are a popular dish in Mexico City and in Oaxaca. 
If you're the type of eater who reliably orders fajitas at Mexican restaurants but you're looking for something more authentic, then I can recommend this as a good stepping stone for you. Alambres feature chicken, beef and pastor meats. A layer of melted cheese holds the meats together with peppers and onions. 
On the side, a standard helping of rice and beans are included as well as your choice of corn or flour tortillas. I opted for the corn and found them to be soft but durable enough to scoop up the rest of the ingredients. One of the most enjoyable things about Mexican cuisine for me is the opportunity to take several small parts and customize them into a whole that is entirely of your own discretion. 
Also included was a small salad with a delicious cilantro dressing that I would have also enjoyed as a topping for the Alambres along with the salsas that were provided. 
To wash it down, I had one of Raizes' aguas frescas, a homemade guava juice that was lightly sweetened and refreshing, and a nice way to end a meal that was both warmly familiar and new at the same time.  
Raizes Mexican Kitchen
Address: 345 Dulles Ave., Stafford
Dining Options: Dine-in, curbside pickup, delivery via Grubhub, Seamless, UberEats, 
Hours: 7: a.m.-3 p.m. Sunday-Monday, 7 a.m.-8 p.m. Tuesday-Thursday, 7 a.m.-9 p.m. Friday-Saturday
Entrée prices: $7.95-$14.95
Kid-friendly: Yes
Senior discount: No
Alcohol: No
Healthy options: Veggie Breakfast Tacos ($2.65 each)
Star of the show: Alambres