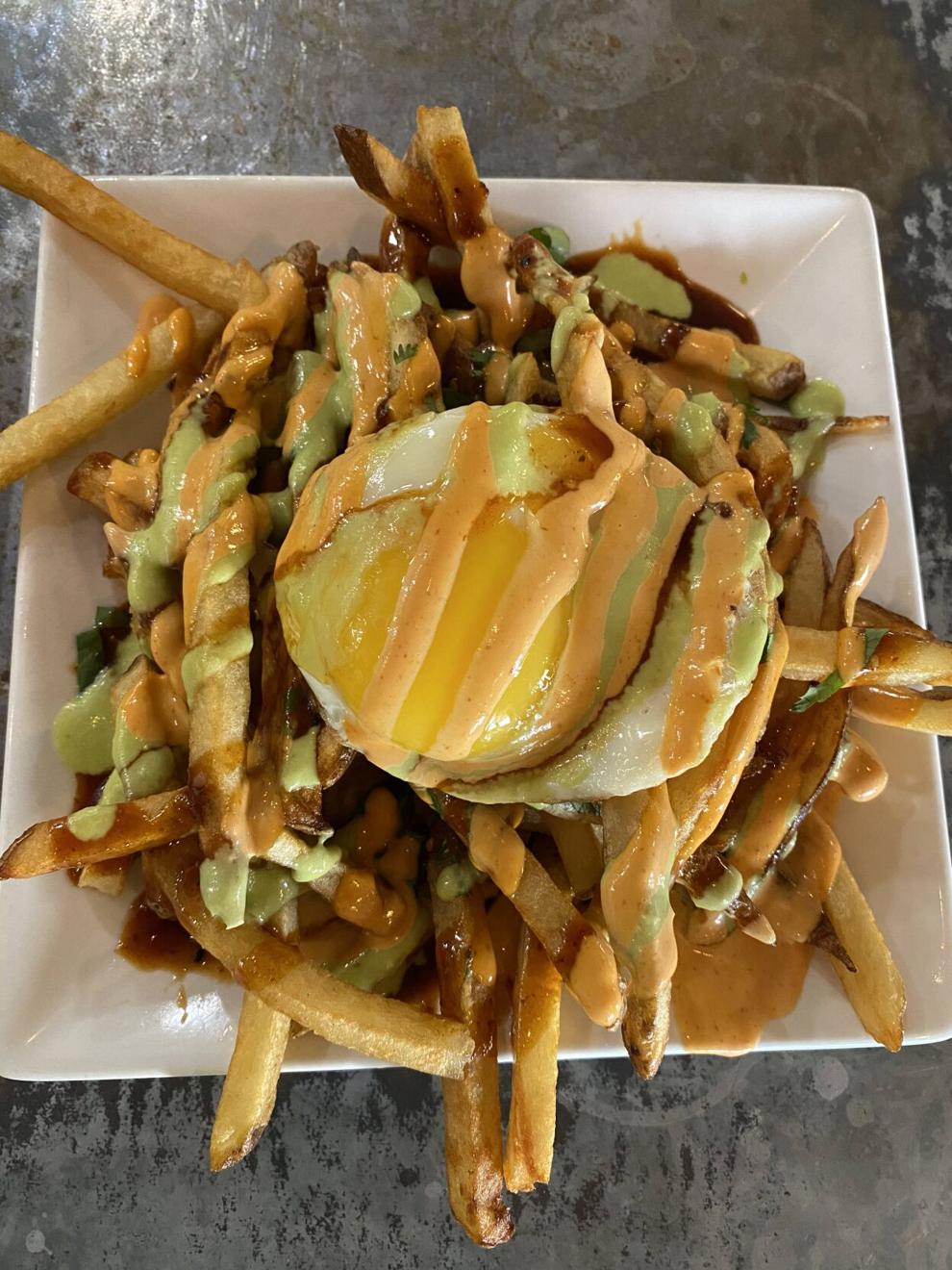 A burger and fries is about as iconic as it gets. It's as American as Superman, ice cream and apple pie. But the visionaries behind Guru Enlightened Burgers and Bowls, Robert White and Victor Litwinenko, decided their burgers would have more interesting sidekicks. 
The first iteration of this concept was Guru Burgers and Crepes. But when Poketo, its sister restaurant at Sugar Land Town Square, closed last May, it moved in with Guru and in the process, changed its elevator pitch from sweet and savory to bold and intriguing. 
Some of the appetizers, or "nibblers" as the Guru menu labels them, may be so unique that they even upstage the main event. 
I found this to be the case with the Buddha Fries ($6.50), a dish as visually appealing as it was tasty. The fries are topped with cilantro and slathered with Korean BBQ sauce, a jalapeño purée and Sriracha mayonnaise for a colorful and spicy galaxy of flavor, orbiting around a fried egg placed in the center. 
This is not to diminish the burgers at Guru in any way — the restaurant says it uses Angus USDA choice premium cut beef, and my medium rare patty was cooked to perfection.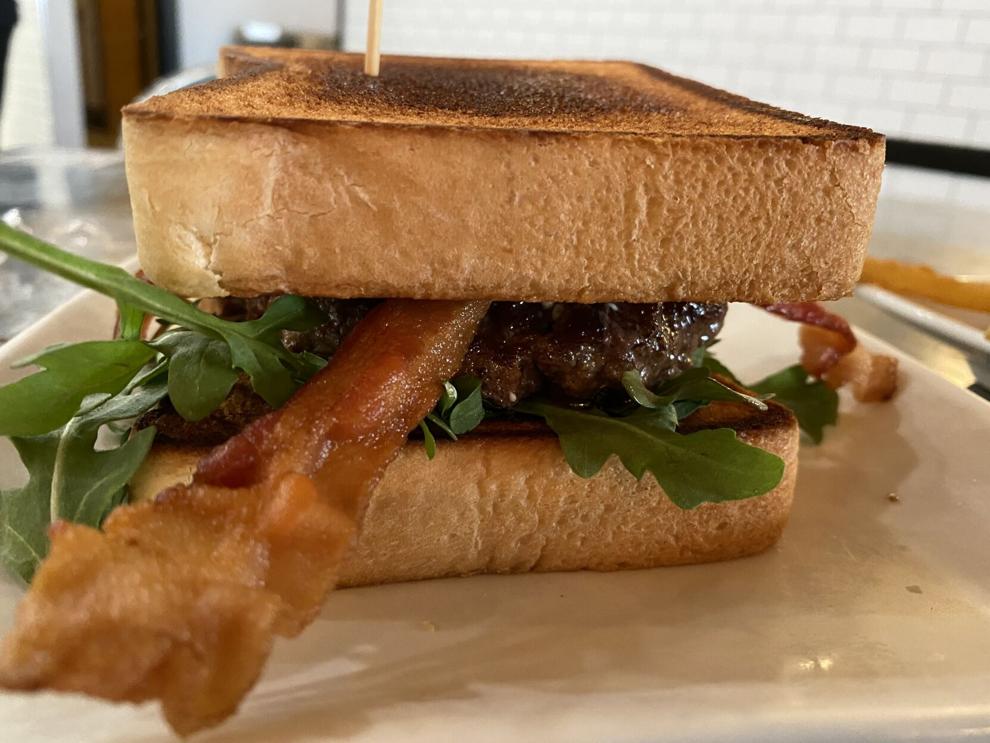 But if Guru knocked the fries out of the park, I'd have to say the Fig Newton ($10) was a standup triple into the right-field corner. I don't have a complaint, so much as an after-the-fact regret, that I didn't realize I could have tried my burger on challah bread, and I'll have to postpone that experience for another trip.
However, the Texas Toast I selected instead proved to be a completely serviceable vehicle for me to consume the burger and its homemade fig spread, with goat cheese, arugula and hickory-smoked bacon.
I resisted the temptation to pour one out for the JJ-WATT-a-BURGER (sorry, Texans fans), but I took note of the several "Alt-burgers" which featured salmon, chicken, turkey or the vegan Impossible Burger patty. 
If you're looking for a shareable way to try Guru's many burger options, sliders are $5. 
You can customize a bowl for $11.95, choosing two bases from the field of sushi rice, fried rice, vermicelli noodles, and a green kale medley, and two scoops of your favorite proteins from the following options: spicy tuna, spicy salmon, spicy mayo tuna, spicy mayo salmon, shrimp, kani mix, tofu, Korean barbecue beef, grilled chimichurri chicken, falafel and sweet plantains.  
Guru Enlightened Burgers and Bowls
Address: 18921 University Blvd. #900, Sugar Land
Dining Options: Curbside pick-up, delivery via Doordash, Grubhub, Postmates, Seamless, UberEats 
Hours: 11 a.m.-9 p.m. Tuesday-Sunday
Entrée prices: $9-$11.95
Kid-friendly: Yes
Senior discount: No
Alcohol: Beer and wine
Healthy options: Yes
Star of the show: Buddha Fries