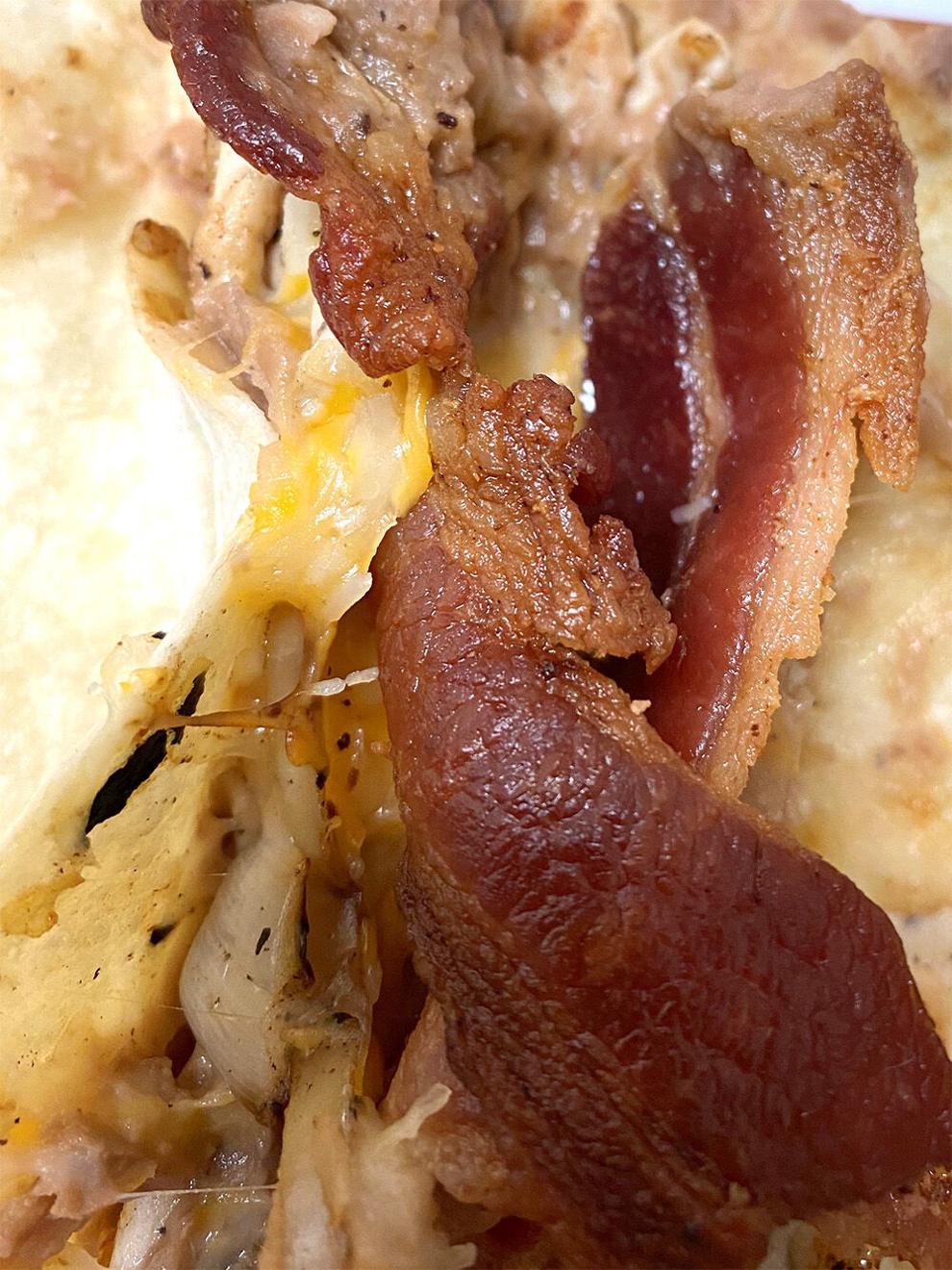 You can rack up a lot of mileage discovering some of the finest restaurants in Fort Bend County, but sometimes, the best food is right under your nose. 
A stretch of Dulles Avenue south of Highway 90 has become one of my favorite spots for a reliable and affordable bite to eat, in part for its proximity to our Stafford office, but also because it is a microcosm of the city's great culinary heritage. 
Soliz Casa de Tacos has been a pillar of that heritage under the operation of owner Eric Otto. His grandmother opened Soliz in 1984, and the menu has several items that are named after longtime customers. 
Texans love their breakfast tacos, and they are served all day at Soliz. I was one of several customers who rushed to get their taco fix before the restaurant closed for the day, arriving to a mostly full parking lot. 
I tried four different tacos, including the owner's namesake taco, the Eric ($3), as well as the Hughie ($4), Picadillo ($2.50) and Huevos con Chorizo ($2.50). 
The Eric is a quintessential breakfast taco, with eggs, potatoes, guacamole, onions and cheese. The Hughie features grilled chicken, onions, bacon and cheese. Picadillo is a South Texas classic with ground beef and potatoes, and Huevos con Chorizo is of course eggs and Mexican sausage. 
The latter was the least impressive of the bunch, because the corn tortillas – which were otherwise structurally sound for the remaining tacos –  gave in under the weight of the scrambled eggs and chorizo.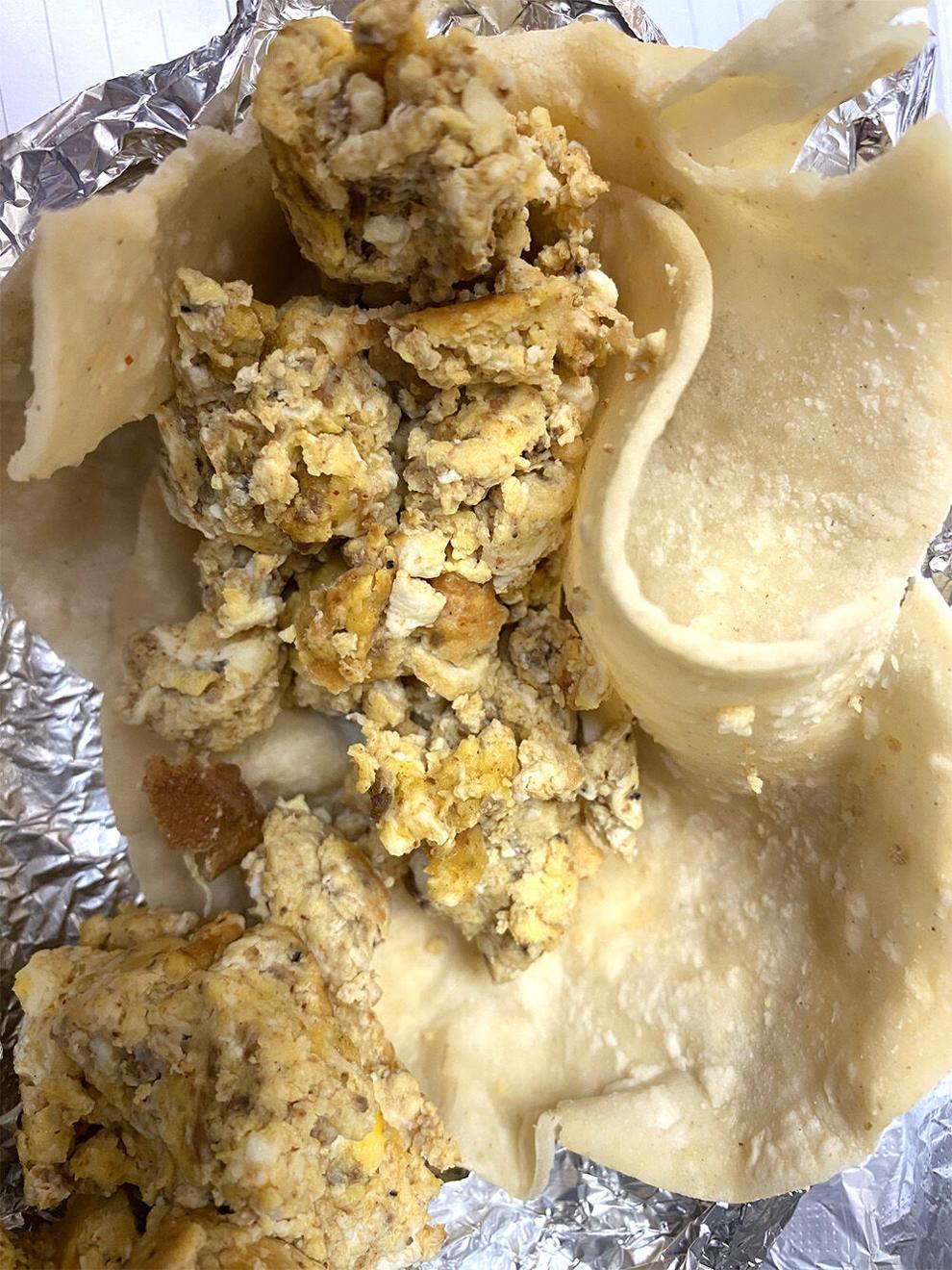 I was partial to the Hughie and the Eric, each of which were both substantial and yet well-proportioned, ensuring enjoyable bites from start to finish. 
Soliz has several lunch plates that are available starting at 10:30 a.m., including enchiladas ($7.50) and a combination plate ($8.50) with a beef taco, beef tostada, guacamole and chili con queso. 
Any authentic Mexican restaurant carries with it the expectation of barbacoa and menudo, which Soliz serves on Fridays and Saturdays. Barbacoa is $12 per pound at Soliz and includes six corn tortillas and salsa, and $7 gets you a half a pound and three corn tortillas and salsa. Menudo is $7.50 and comes with two tortillas, onion and lemon. 
Soliz Casa de Tacos
Address: 303 Dulles Ave., Stafford
Dining Options: Takeout, delivery via Favor, Postmates
Hours: 7 a.m.-2 p.m. Monday-Saturday
Entrée prices: $8-$25
Kid-friendly: Yes
Senior discount: No
Alcohol: No
Healthy options: Huevos con Papas ($2.50)
Star of the show: Hughie
(Shown are Hughie, Eric, Picadillo and Huevos con Chorizo tacos from Soliz Casa de Tacos in Stafford, which has been family-owned since its arrival in 1984. (Photos by Stefan Modrich)