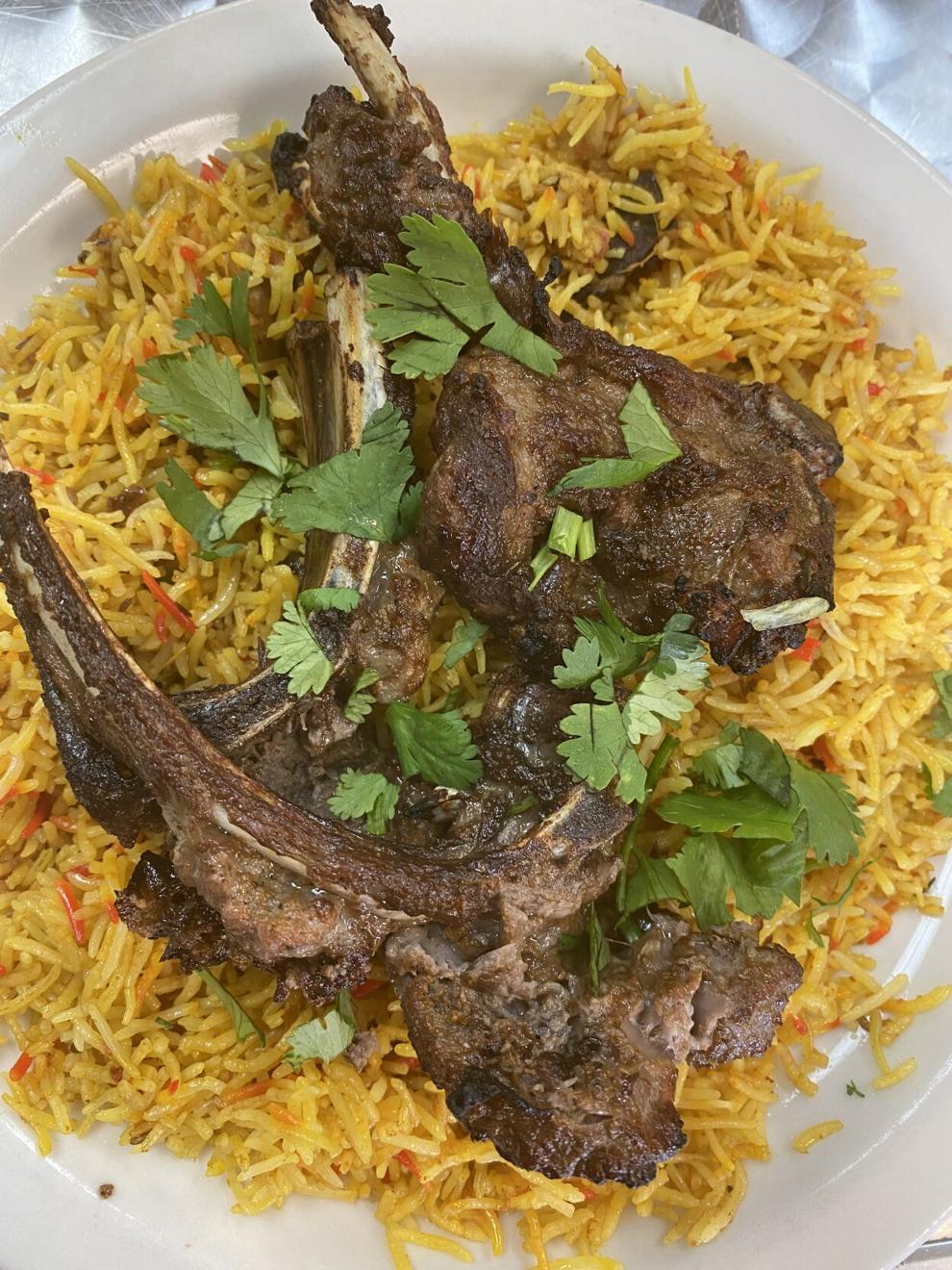 Last month, I was among the first visitors to Stafford Kabab & Grill, one of the city's newest restaurants, having opened at the end of January a stone's throw from where U.S. Highway 90A meets Dulles Avenue.
The small, no-frills, Halal-friendly Indian restaurant offers a plethora of South Asian staples and has made a splash in a competitive marketplace. So I decided to check in again recently to see how they were doing. 
As I alluded to in a column back on Feb. 2, Stafford Kabab is still growing into its space, and is a bit rough on the edges. Its website had been under construction for some time, but it is now up at 90kabab.com if you want to peruse its menu before stopping by. The dining room itself may not win any awards for interior design, but you can expect friendly service and a good, authentic Indian meal.
If you're really looking for the dish that sets Stafford Kabab apart, I'd go with the Goat Biryani ($16). It can be tedious to pry the meat off the bones, but it is ultimately worth the effort, especially when paired with bites of deliciously seasoned rice.
The highlight of my second visit was not the Chicken Reshmi Kabab ($7.99), plated as two chicken sausage links that were only missing the skewers to complete the fresh-off-the-grill plating aesthetic. Rather, it was the pairing of the meat with both the naan ($1.49) and Paratha ($2.99). These two classic Indian flatbreads are so delicious that they could be a meal unto themselves with the right amount of melted butter. Stafford Kabab was very generous with the serving size, bringing a warm basket filled with each bread.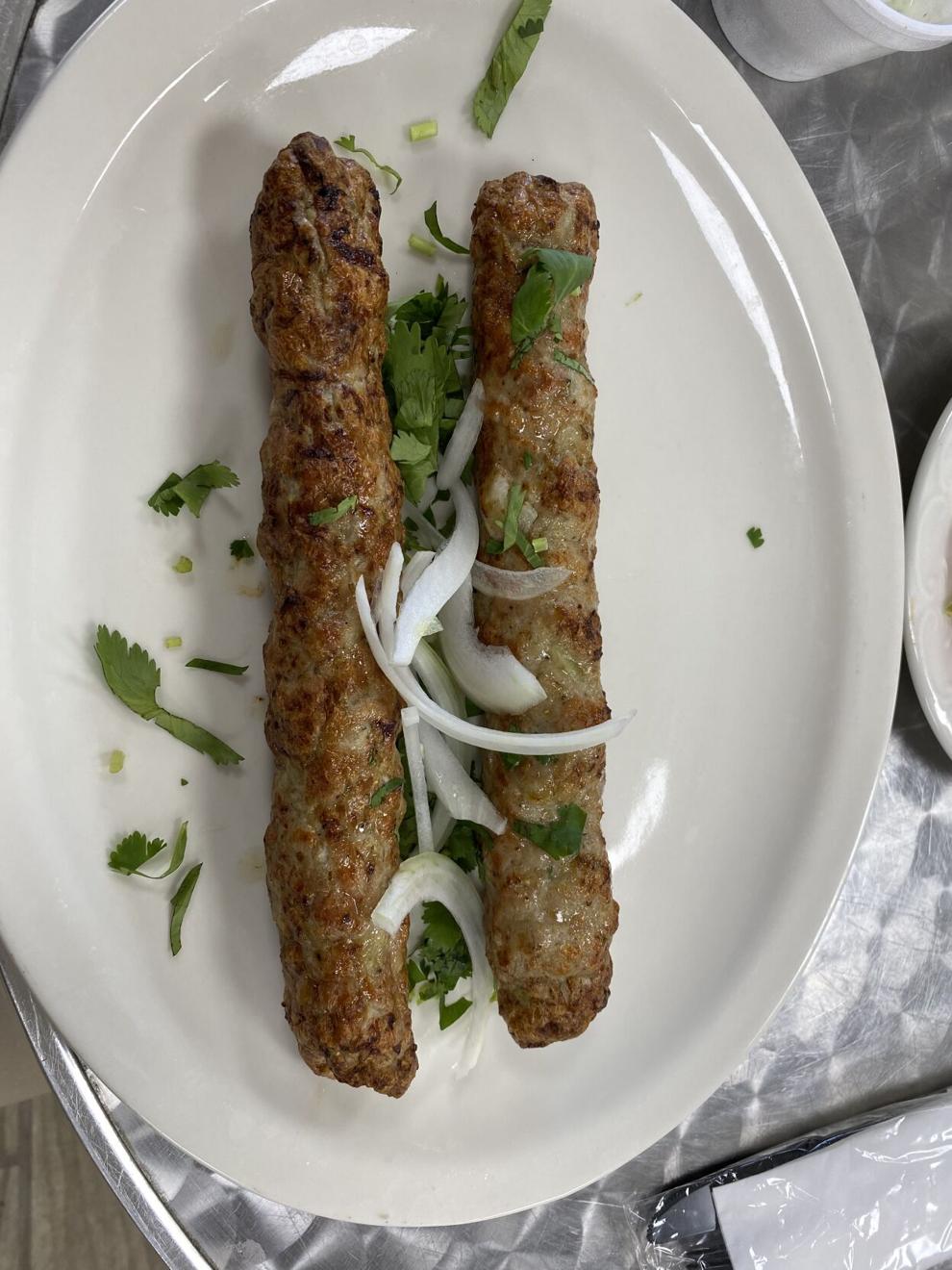 Another exciting aspect of eating Indian food is the manifold ways in which it expands your palate. I was glad to see three different dipping sauces brought out with the Chicken Reshmi Kabab, including a classic green chutney, a blend of cilantro, lime juice and green chili peppers. 
There was also the raita, a yogurt-based sauce used to counter some of the spiciest elements of popular dishes like biryani. But the X-factor was the tamarind chutney. I'm well-versed in the utility of tamarind as a spice and as a dessert in Mexican culture, but I was unaware of its potential in the realm of South Asian cooking. Its sweet and sour flavor was distinct, and with the raita acting as a palate cleanser, it allowed me to sample the naan and paratha with both dipping sauces. I'd recommend using the naan and paratha to make a wrap with the chicken. 
It may seem difficult to find a place that is both small yet safe enough to socially distance, a place that is quiet but friendly, and reasonably affordable for feeding a family. But Stafford Kabab seems to check these boxes. And while there may be a few others out there, I've never regretted supporting a local business, particularly one that is just getting started in the midst of trying circumstances. 
Stafford Kabab & Grill
Address: 4133 S. Main St., Stafford
Dining Options: Dine-in, curbside pickup, delivery via DoorDash
Hours: 7:30 a.m.-10 p.m. Monday-Friday, 7 a.m.-10:30 p.m. Saturday, 7 a.m.-10 p.m. Sunday
Entrée prices: $10-$16
Kid-friendly: Yes
Senior discount: No
Alcohol: No
Healthy options: Yes
Star of the show: Goat Biryani