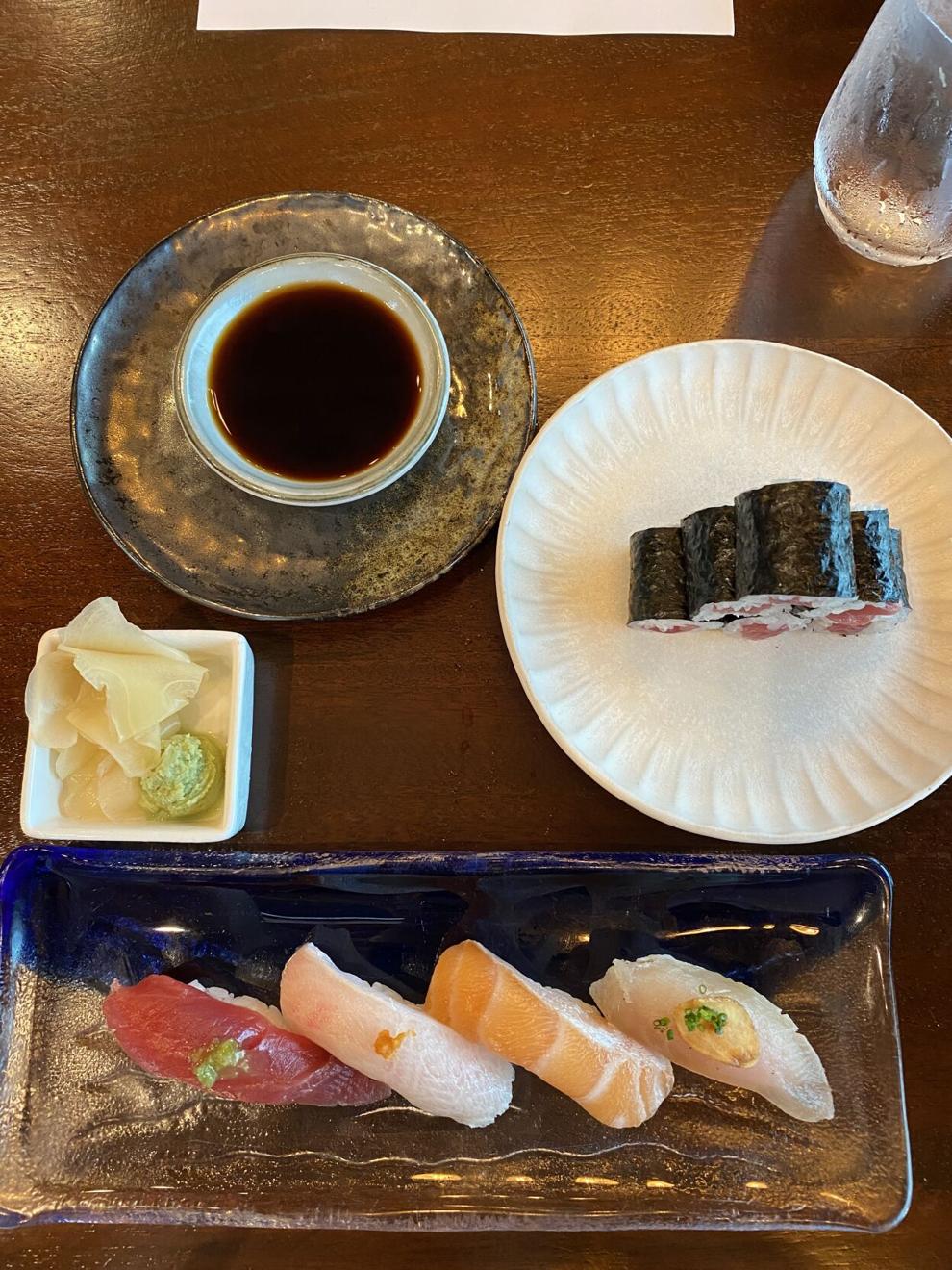 Do you ever go somewhere with the mundane expectation of having a good time, only to leave with a sense of accomplishment at a remarkable self-discovery, or at the very least, relief at having not embarrassed yourself? 
I'm still not sure if it was the former or the latter, but I was too embarrassed to ask for a fork to enjoy my lunch at Umami Japanese Restaurant in Sugar Land last week, and so like a toddler free of his or her training wheels on their bicycle for the first time, I was on my own and had to make the best of it without making a mockery of my motor skills — much to the chagrin of my girlfriend and her best efforts to properly educate me on the use of chopsticks. 
Utensil choice aside, I felt like my trip to Umami was a distinct experience. While I can't exactly vouch for what a "Viva Las Vegas feel with a Hollywood twist" is supposed to look like, as the restaurant describes it, I did like the urban, modern exposed brick and metallic dragon sculpture adorning the ceiling. The sleek bar and comfy booths were also nice touches. 
Central to Umami's claim as the best sushi joint in town is the quality of its fish. The restaurant said it never uses Yellowfin tuna and only uses Spanish Bluefin tuna, one of the most expensive varieties in the world. It is "one of the most hunted species on the planet," according to Outside Magazine.
I've always subscribed to the old adage, "You get what you pay for." And while Umami may be expensive, I thought the lunch menu — helpfully labeled "Decisions" — was a fun and simple way to sample a broad spectrum of the choices available for $16, allowing you to choose from appetizers, starters and entrees.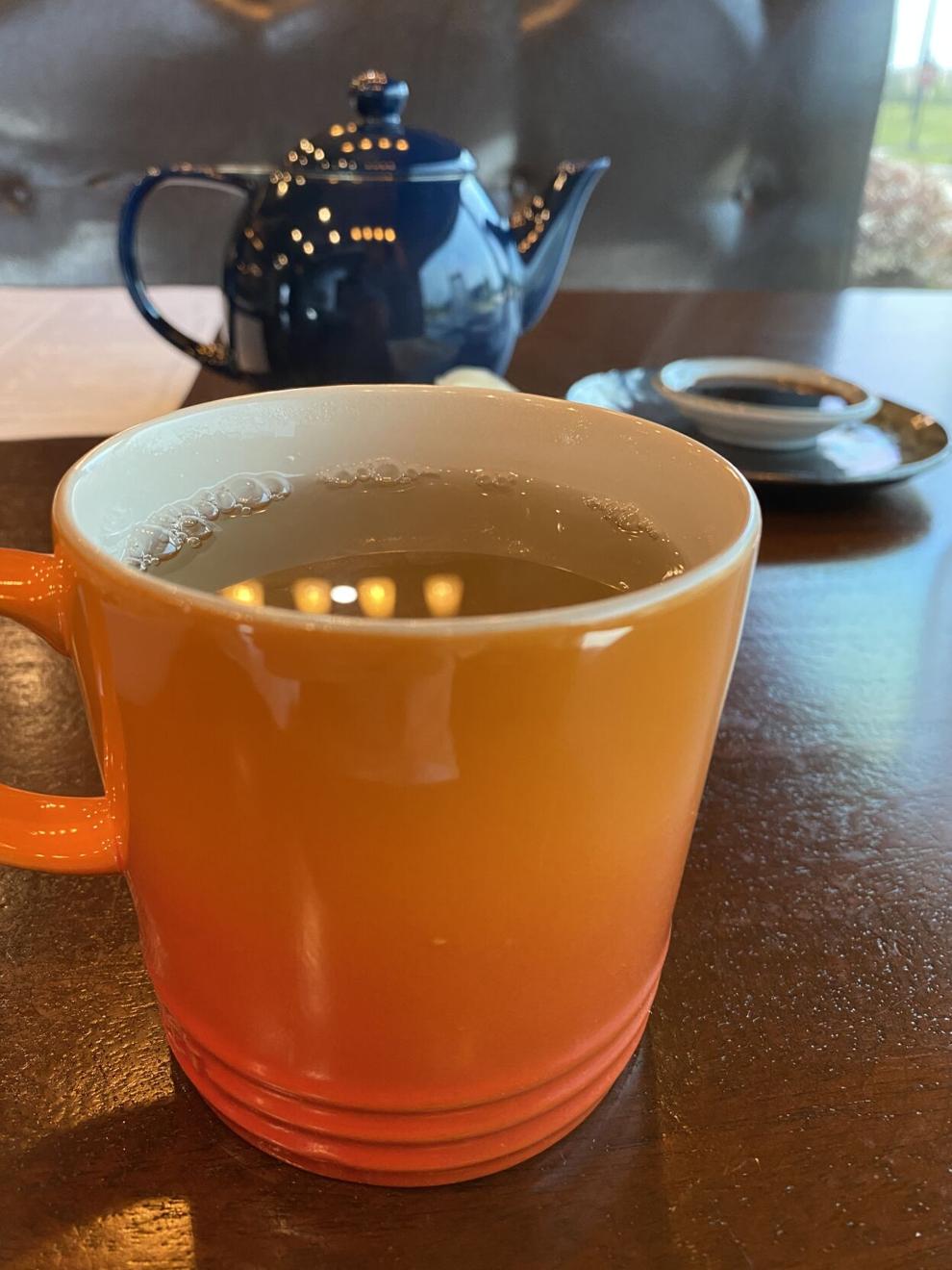 Before that, though, I started with a pot of Kyoto Cherry Rose Tea ($5) with an organic green tea base. It was mild and sweet, and according to the menu, only mildly caffeinated.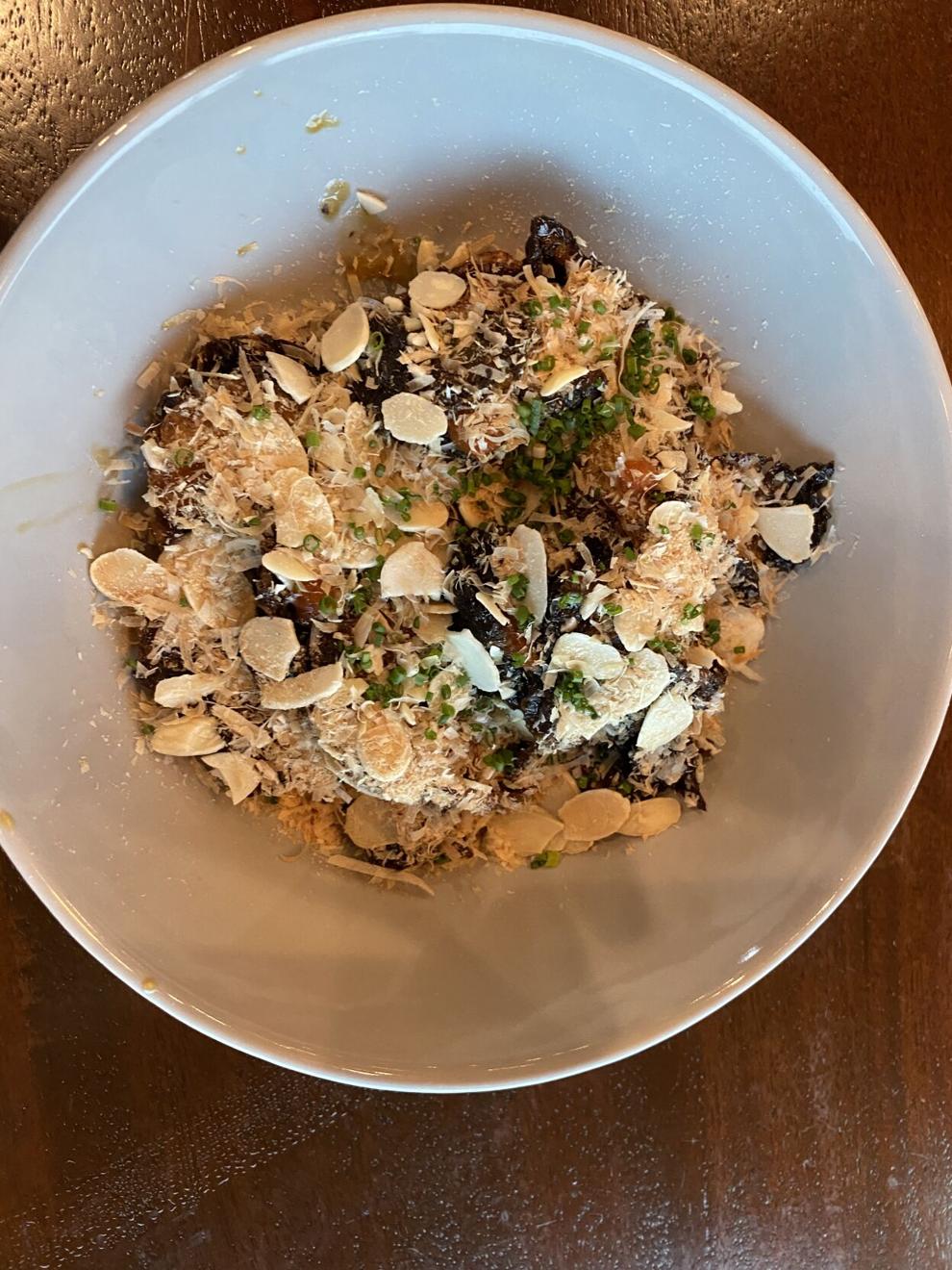 I started with a hearty side of Brussels sprouts ($2) that were roasted and garnished with scallions and crushed almonds. The Brussels sprouts were easy enough for this rookie chopsticks user to handle, but the smaller bits were not.
Tekkamaki ($2 extra) is a sushi roll with raw tuna. It was easily recognizable because of its pink center, and stacked like Lincoln Logs (uniform wooden pieces that could be used to assemble log cabins that I played with as a child because Fortnite was not an option for me).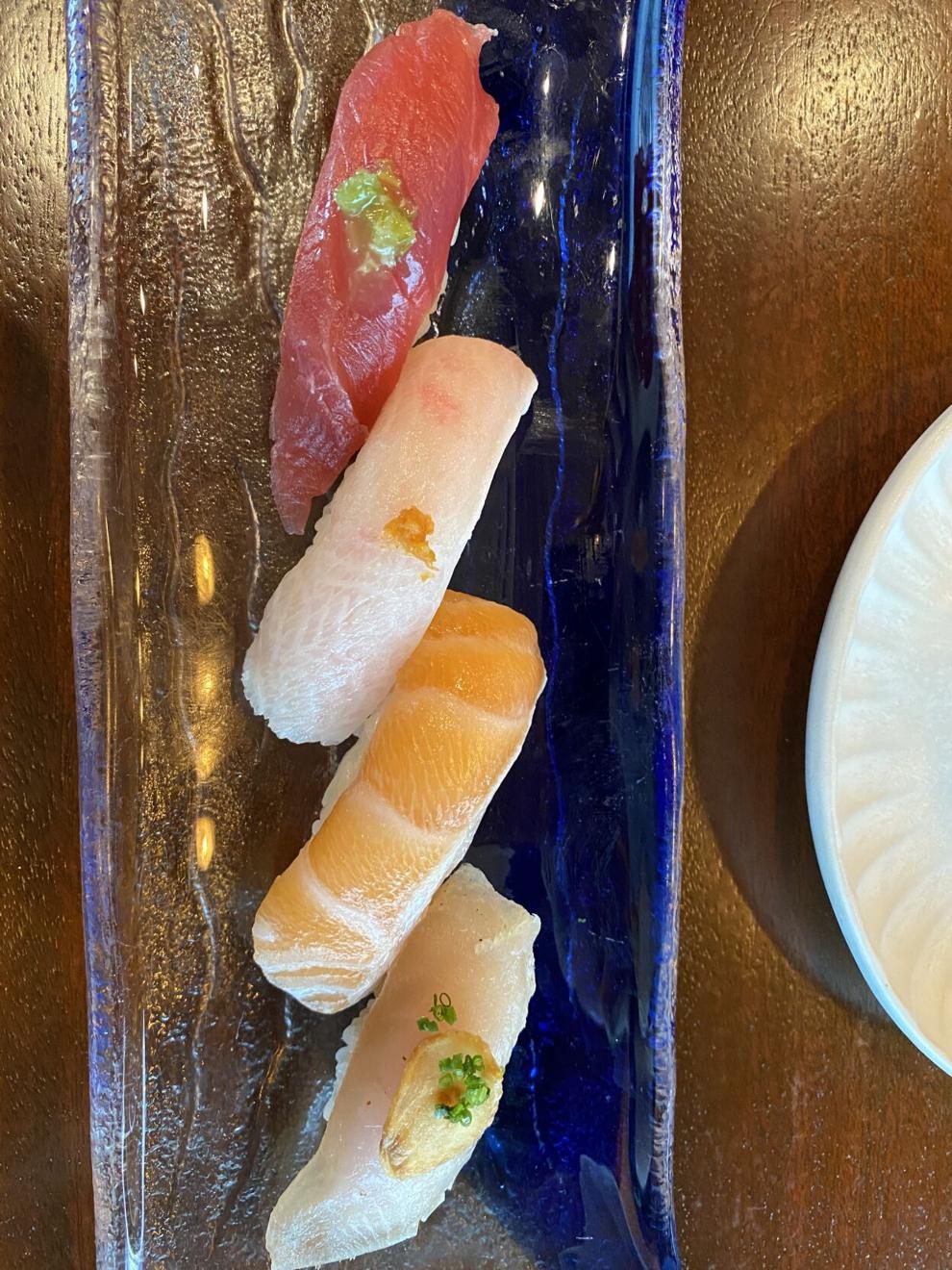 Last but not least, the nigiri ($2 extra) is finger food at its most delicate and delicious. Four raw cuts of Spanish Bluefin Tuna, Scottish Salmon, Japanese Hachmi and Bincho Maguro will make your taste buds dance.  
Umami Japanese Restaurant
Address: 18921 University Blvd. #900, Sugar Land
Dining Options: Curbside pick-up, delivery via Doordash, Grubhub, Seamless
Hours: 11 a.m.-2:30 p.m., 5-9:30 p.m. daily
Entrée prices: $9-$11.95
Kid-friendly: Yes
Senior discount: No
Alcohol: No
Healthy options: Yes
Star of the show: Nigiri