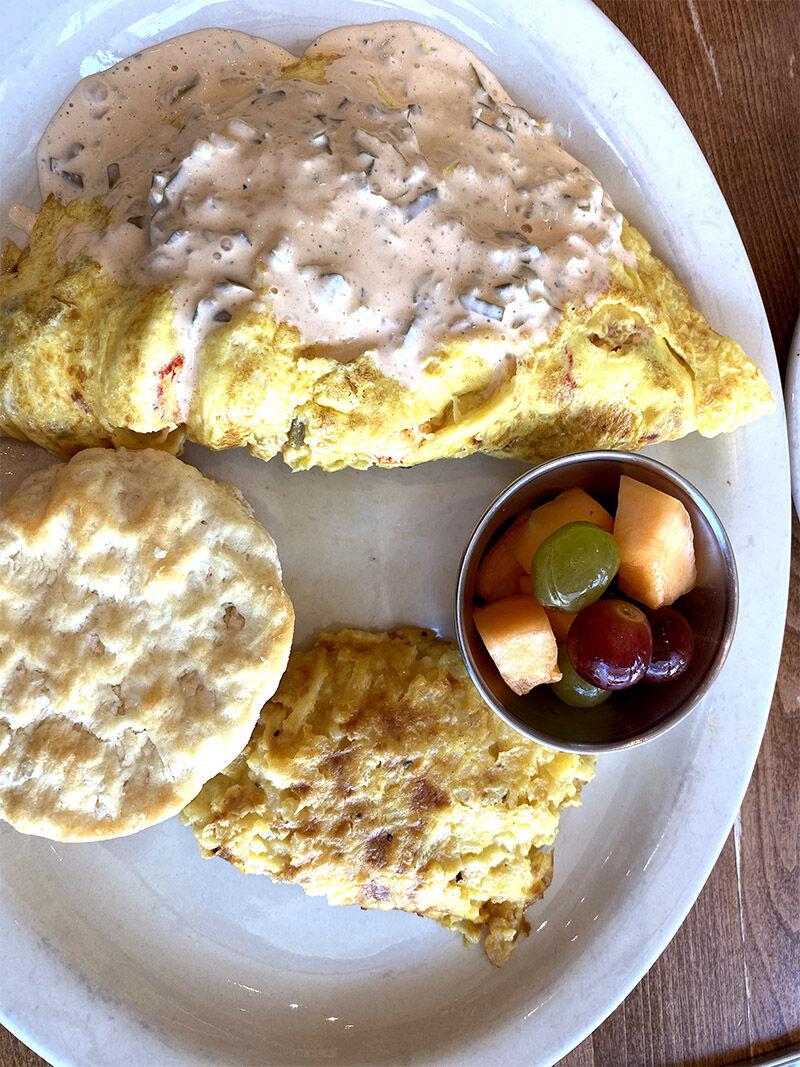 I have lived near the Texas Gulf Coast for two years, but this spring is my first crawfish season in the Houston area. It's been an exciting thing to watch grocery stores and local restaurants set up their crawfish boils and release their seasonal menus in a variety of creative ways. 
As I've gotten to learn more about the tastes of readers who have sent in feedback and continuously observing the restaurant scene across our slice of the region, it became clear to me that there are some significant seasons on the Fort Bend County foodie calendar. Despite my lack of expertise in the area of Cajun cuisine, I feel it is too expansive a genre to limit to a single review, so I will be exploring it in a series of subsequent reviews over the next few weeks. You're always welcome to submit your crawfish or Cajun recommendations on Twitter @StefanJModrich or through email at smodrich@fortbendstar.com. 
With that PSA out of the way, let's get back to the matter at hand — The Toasted Yolk Cafe in Sugar Land. While I was in the middle of writing this review and just two days after my visit, I I learned from Sugar Land Town Square's Facebook page that Toasted Yolk would be closed until further notice to attend to an "unexpected repair."
It was actually the Churro Donuts which immediately caught my attention at Toasted Yolk, a bright, modern spot with booth seating and a friendly vibe. While I was eager to visit a place that served breakfast all day, I made the mistake of arriving too late for one of its most famous items, as my server told me the kitchen had run out of them.
I settled for the Birthday Cake Donuts ($6) while I mulled over the rest of the menu. Of course, with their "Brunch'n Crawfish" section at the top, it was hard to miss the Zydeco Omelette ($13.50). It is stuffed with crawfish tails, onions, bell peppers, jalapeños and cheddar cheese and topped with a house-made remoulade sauce, a flavorful New Orleans staple. 
On the side I was served a delightfully cheesy hash brown casserole (you can choose between that or grits), a biscuit and a cup of fresh fruit. 
I hope Toasted Yolk comes back soon. But if you can't wait for the Sugar Land location to reopen, you can venture out to one of its 12 other locations across the Houston area. I know I'll be the first one in line for a Churro Donut. 
The Toasted Yolk Cafe  
Address: 2110 Town Square Pl., Sugar Land
Dining Options: Curbside pick-up, delivery via Doordash, Favor, Grubhub, Postmates, Seamless, UberEats 
Hours: 7 a.m.-3 p.m. daily 
Entrée prices: $6.99-$14
Kid-friendly: Yes
Senior discount: No
Alcohol: No
Healthy options: Yes
Star of the show: Zydeco Omelette