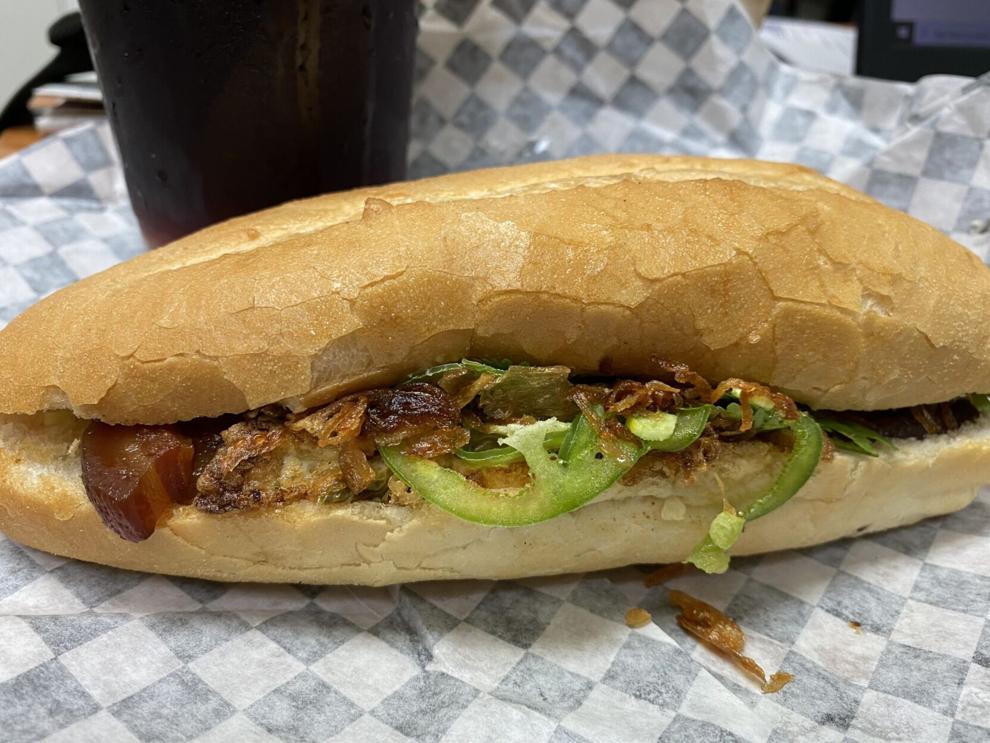 By STEFAN MODRICH
Genius marketing moves are often the simplest.
That's what Vietwich in Stafford seems intent to prove, with a brilliant portmanteau of a name that makes exactly what you'd expect — well-crafted and delicious varieties of the popular Vietnamese sandwich known as banh mi.
There are a few essential elements to every banh mi: pickled julienne-cut daikon and carrots, thinly-sliced cucumbers, jalapeno, cilantro, as well as a pate made in-house and mayonnaise. Lemongrass, a flavorful herb, is another common feature that adds a bit of zing to the protein base of your sandwich of choice.
Where you go from there, of course, is up to you. You could go with the Classic Pork ($7), the Classic Beef ($5.50) or The Meatball ($6.50), made with pork and infused with onion and jicama.
Ultimately what caught my eye and won over my taste buds was the TKO ($7), featuring caramelized pork belly with pickled mustard greens that are fermented in-house.
Before I even had time to fill out my scorecard, the TKO lived up to its name after only a few rounds of bites.
It was the tender, melt-in-your mouth quality pork that really made this a memorable sandwich, but for only $2 more, I added shallots ($.50) and a fried egg ($1.50) that added more complexity to the body of the meal and complemented the textural tapestry of crisp, fresh vegetables.
If you're a fan of meatballs ($2) or kim chi ($1) you can also add those extras to any banh mi.
For vegetarians, Enoki Tofu ($6.50) includes fried tofu glazed with a vegetarian-oyster sauce and enoki mushrooms.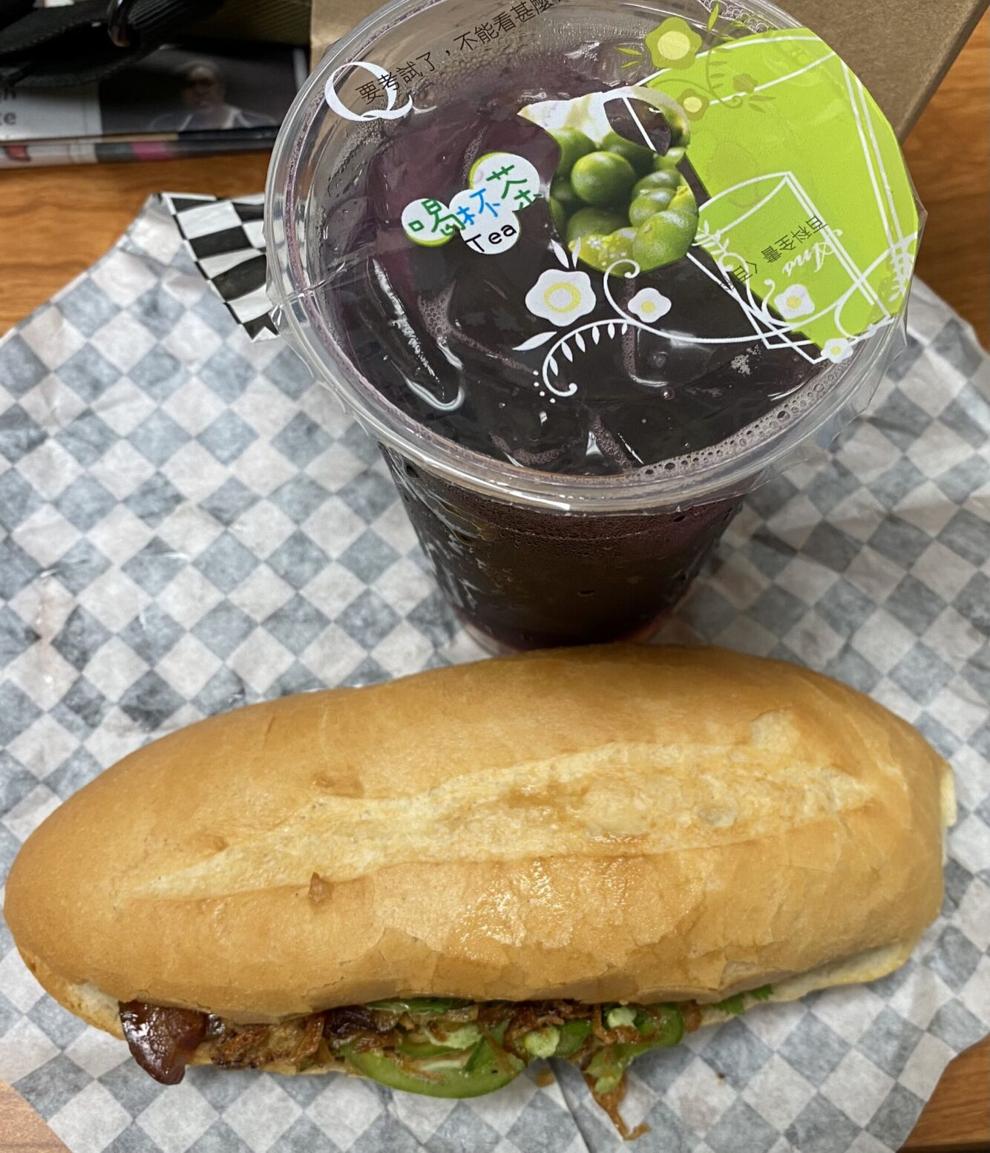 To wash it down, what could be better than a Hawaiian Sunset ($5)? One of Vietwich's signature teas, this delightful beverage is made with passion fruit, guava, hibiscus tea, butterfly pea tea, and aloe vera jelly.
My sweet tooth makes me susceptible to enjoy things like Hibiscus Lychee Tea ($5), freshly brewed hibiscus tea with chopped lychee, lychee pearls and chia seeds, or Passionfruit Green Tea ($5). But also, the novelty of seeing these brightly-colored teas reach their final form is a pleasant experience that will never feel old to me, whether the bubbles are made of aloe vera jelly or tapioca.
There are also milk-based teas like the Okinawa ($4.50) sweetened with roasted brown sugar.
If you like your tea more conventional, green or black tea is available for $3.25. For coffee drinkers, there is the cold brew ($4.50), iced coffee ($4.50) and the Frappe ($5.25).
If smoothies are more your speed, check out the Mango, Taro Coconut or Matcha Green Tea, all $5 each.
Vietwich
Address: 203 Dulles Ave. Suite #100, Stafford
Dining Options: Dine-in, catering, takeout, delivery via Uber Eats
Hours: 11 a.m.-7 p.m. Monday-Saturday
Entrée prices: $5.50-$7
Kid-friendly: Yes
Senior discount: No
Healthy options: Enoki Tofu ($6.50)
Star of the show: TKO